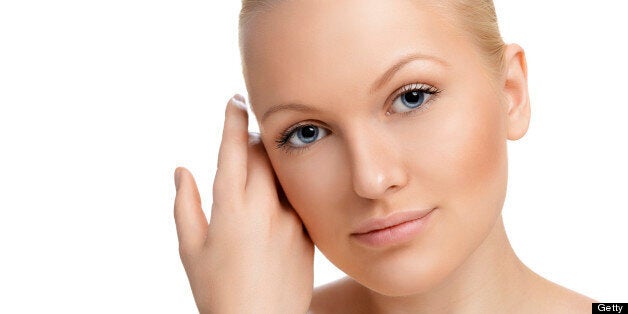 In the UK, the beauty industry is worth a pretty impressive £17bn per annum. And yet, it doesn't seem to share the plaudits of its shiny sister, the Fashion industry.
In Europe, 40% of patents registered every year are related to Beauty. It's a giant with massive innovation in certain sectors and surprisingly little in others. It provides jobs to many thousands of men and even more women. Importantly, at both ends of the spectrum - from first jobbers to masters (& mistresses) of industry. That's important in itself when so many young people are struggling to get into the workforce today.
Does anyone out there share my guilty pleasure of indulging in the odd ITV drama? Last year, I confess it was Mr Selfridge that caught my eye. The wonderfully puffed up Mr Selfridge was a great innovator on the retail side of Beauty. He shifted the paradigm fundamentally by displaying beauty products on counter in his stores, something that was unheard of previously. Beauty, like lingerie, was 'under the counter' product, not to be displayed or discussed in public. How extraordinary, one might consider today.
However, the business of Beauty retail remains largely unchanged today. High street stores and glamorous department stores alike display the same products from global brands on their super glossy counters with sometimes terrifyingly made-up consultants hovering nearby to sell you something from their brand. Are you thinking what I'm thinking? That's an opportunity, right? As a self-confessed Beauty junkie, I know I want what they are selling (in fact, I need it!), but I don't always have the appetite to remove my make-up to try their new products in store. I think that many women might even admit to being occasionally overwhelmed or intimidated by the whole in-store experience. Which is what it is, the beauty industry still makes the majority of its sales via the bricks & mortar world - good old high street shopping.
Sure, there are green shoots in terms of an innovating Beauty retail environment. Glossybox http://www.glossybox.co.uk, Birchbox http://www.birchbox.co.uk & LatestinBeauty http://www.latestinbeauty.com will send you boxes of samples each month. Try before you decide to buy (at full size), if you like. Get the gloss http://www.getthegloss.com & Beauty Mart http://www.beautymart.com are making some waves too in forging Beauty content and eCommerce together, with some fabulous Beauty editors entering the eCommerce scene. Net-a-Porter http://www.net-a-porter.com/beauty has entered into Beauty in a big (& very credible) way and Feel Unique http://www.feelunique.com, the largest online Beauty player in the UK to date, has recently been sold for many millions of GB pounds. My own business, MyShowcase http://www.myshowcase.com, has also entered the fray. Think Avon meets Space NK (with more accessible pricing). Pop-up shops for Beauty in customers homes or places of business, with about a dozen women shopping together, discovering some of the new brands that represent where the biggest innovation in Beauty is taking place today and sharing their beauty secrets and asking the questions that none of us wanted to ask of the experts at counter.
To that innovation in the beauty brand & product space, the beauty giants of tomorrow are toiling away and building their businesses today. They represent the vast majority of those shiny new European patents. Balance Me, Connock London, Antonia Burrell, New CID, Neom, Beatitude, James Read, Blink, Ruth Mastenbroek, De Mamiel, Elizabeth's Daughter, Mitchell and Peach, to name just a few here in the UK - watch this thriving space!
It's an exciting time for the Beauty industry but there are many miles still to travel. As a tech entrepreneur involved in Beauty retail, I am passionate about the business of Beauty. Beauty industry - frivolous or fabulous? I'll be blogging about the ins & outs of this fascinating and innovative space over the coming weeks and I would love to hear your comments....
Beauty, MyShowcase, Tech, Get the Gloss, Beauty Mart, Get the Gloss, Feel Unique, Net-a-Porter, Business
Related