The first thing that hits you about St Lucia is the incredible scenery. I can totally understand why the island is so popular with honeymooners and for romantic getaways; the landscape is so lush that it feels seriously romantic. So much so, I didn't put my camera down apart from when I was actually sleeping and eating.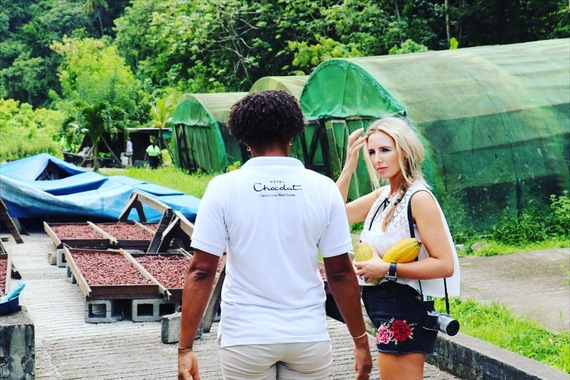 I have never been so in awe of a place until I stood 600 metres above sea level overlooking the Piton Mountains. A UNESCO World Heritage Site with a tropical rainforest and one of the world's few drive-in volcanoes. Make sure your cameras are fully charged and don't forget the mosquito spray!
If you are a bit of an explorer or Instagrammer then you will love getting trigger-happy at the bustling marketplace in their capital, Castries or the quaint fishing villages along the coastline.
Forget the sunshine, iconic scenery and fresh food, let's talk local heritage, we could all learn a few necessary lessons from St Lucians. One thing that you just can't fully capture on camera is the local spirit and how healthy and vibrant the locals are. You'll see locals from as young as toddlers to 80-90 years walking up and down their steep mountainous roads as if the land is flat. Everyone is outside in the fresh air instead of stuck indoors. The locals have an innate understanding of living off the land and how natural and nutritious it is for your health.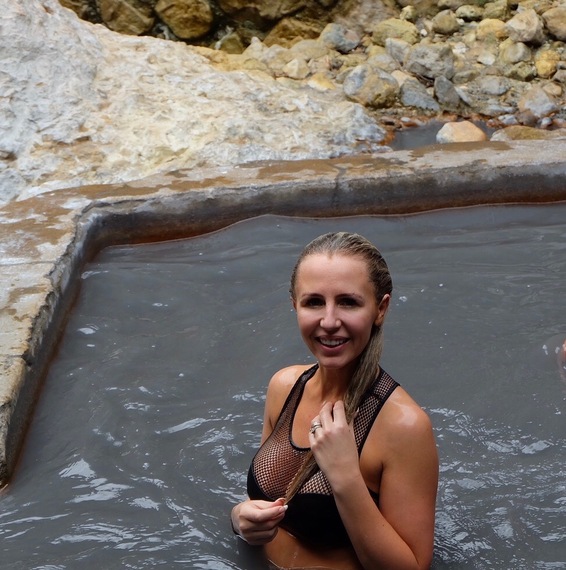 Here's a few places you need to tick off your bucket list;
SULPHAR SPRINGS
Sulphar Springs is an incredible experience, it smells odd but if you can get through that your skin will feel amazing.
TET PAUL
Tet Paul Nature Trail has the most incredible views, is a beautiful little trek and you get to learn so much about local plants and fruit.
HOTEL CHOCOLAT
For the chocolate lovers - experience the one and only Hotel Chocolat. We explored the nursery and plantation from tree to bean and bean to bar, we learnt about the journey of a cocoa pod first hand, then made our own chocolate and enjoyed a fabulous lunch in Boucan by Hotel Chocolat.
THE RAINFOREST SPA - SUGAR BEACH
The rainforest spa blends traditional St. Lucian culture and has seven tree house treatment gazebos including a couple's cabana with watsu soaking pool and one earthen steam room warmed by volcanic spring water. My treatment was incredible especially after travelling 10 hours, a deep tissue massage was the perfect end to my day.
BAYSIDE RESTAURANT BBQ NIGHT
Soak up an authentic St Lucian night with fab music and a yummy BBQ at Bayside restaurant on a Friday night. A live band plays on the beach; it's a lovely chilled romantic vibe. The beach is lite up and the BBQ is so tasty.
THE GREAT ROOM
For the foodies, dinner at The Great Room is a must. This is fine dining at its best in true classic Caribbean style. Situated on a stunning veranda in between the two Pitons with a pianist playing. The food is divine and the sommeliers wine/ champagne pairing for dishes is perfection.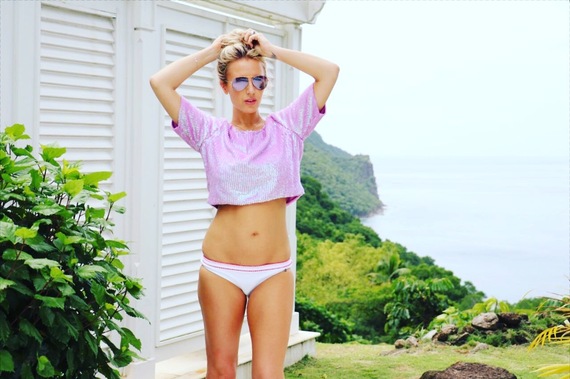 We stayed at the 5 star Sugar Beach Viceroy Resort, which sits under the gaze of the UNESCO World Heritage listed Pitons and I'm sure it has the longest drive I've ever seen! They have around 100 rooms, which overlook the Caribbean Sea. Its definitely high-end contemporary Caribbean luxury. Usually when I'm away I go to bed late and don't exercise but our villa and views were so stunning we went to bed early. I indulged in yoga and meditation before grabbing a tuck-tuck to breakfast, who knew fresh kale juice would be so good! I really had to pinch myself at the four-poster bed, big dressing room and bathtub.
The flight is roughly 7.30-8 hours from the UK to St Lucia. We flew with BA premium economy from Gatwick, which gave us that extra bit of leg room and a lovely supply of wine.
Check my blog: www.ultimatelifestylist.com
Follow on social @naomikisted