I am just back from one of the most beautiful settings in the world, Turks and Caicos in the Caribbean. My 7 year old and I needed a bit of quality time together minus daddy and her very active little 2 year old brother. I think sometimes we forget how important one on one time with our little ones is, especially if they have siblings and what better way to do it than create our own incredible memories travelling together.
We have been to various locations in the Caribbean and I can honestly say when I meditate that's where I take my mind to, the most beautiful white sands and crystal clear seas, it's paradise. Turks and Caicos was no different, it's beyond beautiful to the eye, the weather is always incredible but oh my gosh this resort has the X factor for kids.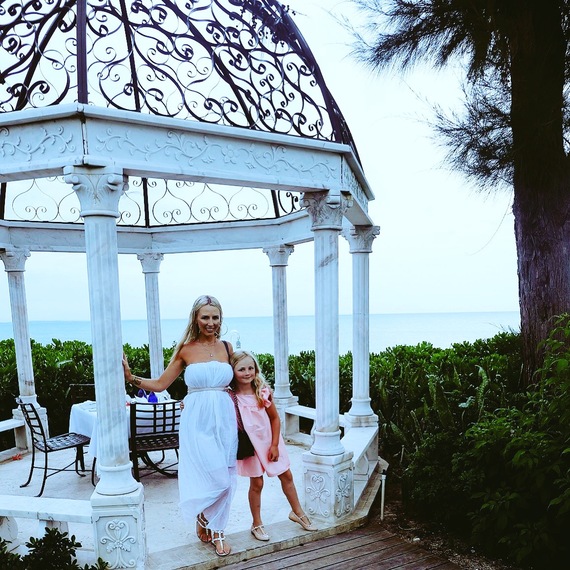 We flew direct to Providenciales with an in flight drop off in Antigua and came back via Miami. When we arrived at the airport it was pouring with rain, no not to our dismiss but to our pleasure. There's nothing quite like Tropical rain especially for kids.
Fleur and I stayed in the Caribbean village part of the resort and as always Beaches know exactly what they are doing, you arrive to a lovely air conditioned room, the bar is fully stocked and most importantly all inclusive! And it's the small details that I love, these are the things you notice when you travel a lot, especially with kids; full sized toiletries so you don't need to bring them, a coffee machine with coffee and cream restocked daily, TV's in both rooms that are easy to use and with kids channels, great sized balconies and plenty of chilled water. We opted for the premium wifi which meant I was constantly connected to my Instagram and outside world just like I was at home.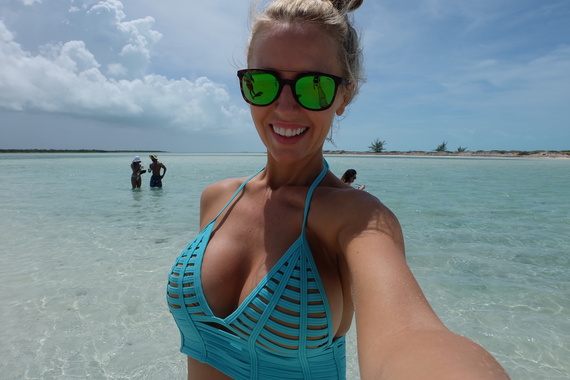 Fleur is only 7 and it was so lovely to get some quality time together, obviously we did stuff with the group but it's so nice to also feel completely comfortable eating on your own in a resort because the atmosphere and staff just make you feel so at home.
Apart from the fact that the setting and grounds are so picturesque, the weather is pretty much always guaranteed, the food is incredible and the staff are also so helpful. There's so much to see and do as it's a massive 75 acre resort which is awesome because even in peak season it doesn't feel like it completely full or too busy to get a table or bed by the pool as the resort is so vast with 19 restaurants, 6 pools (3 with swim up bars) and even dedicated toddler pools. There's a spa, a supervised kids club, a 45,000 square-foot waterpark and entertainment on every night for the kids/adults.
Our first day we went on a 3.5hour boat ride to Iguana Island with island routes it was so much fun and the kids had a great time. We sailed on the crystal clear ocean, ended up on the Island exploring and found massive Iguanas roaming free it was the most incredible experience and place I've ever been.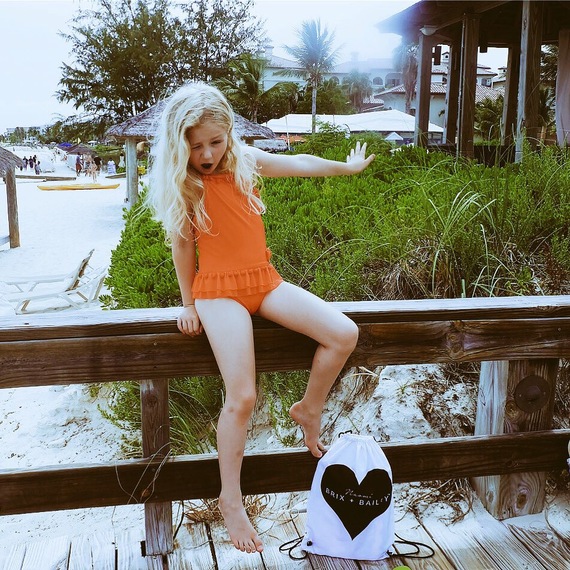 Throughout our trip Fleur and I tried out 8 restaurants out of the 22 in a 4 night stay plus a Sesame street breakfast. So as you can imagine if you choose to come for 2-3 weeks there is endless options for both you and the kids.
There are few places with better dive sites than the Caribbean. In fact, some of the world's most renowned reefs, walls and wrecks are found in these extraordinary waters. That's why divers flock to this corner of the planet, and it's why Beaches offers one of the most comprehensive scuba diving programs anywhere.
So if you are looking for family, fun, sun and entertainment or quality one on one time with your little one this place is a dream.
Checkout: BEACHES TURKS AND CAICOS.
Written by Naomi Isted - Editor of Ultimate Lifestylist