It's Saturday, late afternoon and I'm watching the football. Everton are playing Swansea. The latter team's players are all in white and winning 1-0 against their rivals. But all of this doesn't matter. It's the words stamped across each player's chest that has my attention.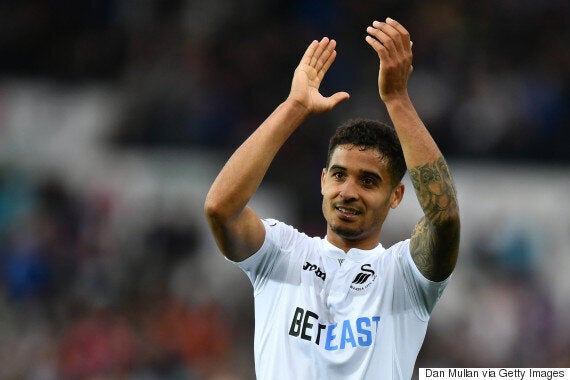 'BETEAST' appears in a large blue font across their stark white shirts. You couldn't miss it if you wanted to. Excited fans around the stadium also bear the words across their bodies. A quick Google search tells me that, thankfully, children's kits bear the 'JOMA' logo, a Spanish sports clothing manufacturer. But, even still, their parents are wearing those kits, their football heroes are wearing those kits and, around the pitch, several advertising boards bear those same words.
This continues. In the ad breaks, every other advert seems to be telling me to put money on the game. There's PaddyPower, with its singing coach driver, there's Bet365 starring Ray Winstone's distinguishable voice, there's BetVictor, where Liverpool's manager Jürgen Klopp and a completely random art dealer explain the odds of betting. Not forgetting ads from Ladbrokes, Betfair, Sky Bet and Unibet (to name but a few).
Football fans are sitting ducks and it's deeply concerning.
It worries me how many grown adults get involved with "a cheeky flutter" when the sport is on. It's so easy to place a bet nowadays. You don't even have to leave your house to head to the bookies. Mobile devices and laptops mean you can literally throw money away while sat in the comfort of your living room. Team this with a few beers and you're fast becoming every bookie's dream.
Yes, for a lot of people, putting a bet on a football match is harmless. But for others, gambling can quite easily spiral out of control and, just as easily as it becomes an obsession, it can ruin lives. I'm 25 years old and I know of two people who have been severely affected by gambling addictions - both young, both football fans, both immersed in a world where betting is just as normal a part of daily life as brushing your teeth.
Joey Barton is another person who knows about the devastating effects of gambling all too well. The footballer, who has an addiction, was recently banned from all football for 18 months and fined £30,000 for offences against The FA's Betting Rules. In a blog post on HuffPost UK, he warned that more needs to be done to tackle the culture of gambling in football "rather than blaming the players who place a bet".
"I am not alone in football in having a problem with gambling," he said. "I grew up in an environment where betting was and still is part of the culture... It is also the case that professional football has long had a betting culture, and I have been in the sport all my adult life."
So what are the odds on betting habits straying from a little bit of fun to absolute chaos? A survey by the UK's Gambling Commission, published this year, found that almost half (48%) of people now gamble - with a relatively even split between genders. Of those who have gambled, 0.7% are problem gamblers (compared to 0.5% in 2015) and 5.5% have been identified as at-risk gamblers. What's more, young people are particularly vulnerable to this trend. In fact, 68% of 18-24 year olds have been prompted to gamble thanks to adverts and posts on social media. GamCare, a website providing services to those seeking help for problem gambling, received a 20% increase in visitation to its site from 2015-16 compared to 2014-15. If this doesn't highlight a growing problem, I don't know what does.
I'm not alone in my feelings either. The UK Gambling Commission's survey also found that 78% of people feel there are too many opportunities to gamble nowadays, while 69% said gambling is 'dangerous for family life'.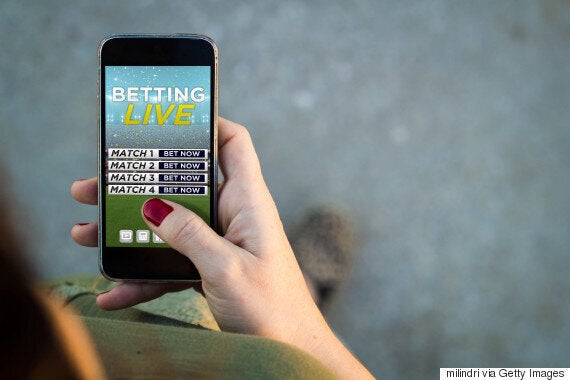 Personally, I wouldn't call myself a football fan, but I still end up inadvertently watching between two and three games a week because my other half is a devout Man-U supporter. As I sit there, witnessing bet mania, I become increasingly worried about what the future holds for football fans. Because, as an impartial party, even I feel like I'm being brainwashed.
What really scares me is that from a young age, kids are being taken to football games where their vulnerable minds are bombarded by what can only be described as reckless advertising. And if they're not at the game, they're sat at home getting exactly the same experience from their TV screens. These children then grow up to become adults with financial responsibilities, but betting culture is - at this point - the norm for them.
Already, betting is so ingrained in society that you can't watch the game and enjoy it simply for what it is. You have to bet on someone to score the first goal, get sent off or predict the final result to really make the experience worthwhile. You can even tweet the bookies to ask them for the odds on a really specific event. It's very accessible and utterly terrifying.
Just like being hooked on heroine or alcohol, a gambling problem is an addiction. And most addictions come hand-in-hand with mental health problems. According to the NHS, problem gamblers are more likely to suffer from low self-esteem, stress, anxiety and depression. Gambling addicts are also more likely to go to prison as a result of criminal activity, such as theft and fraud.
With all of this vulnerability in society, does it not then make sense to take action against gambling and betting?
Sadly, it doesn't appear to be in the government's best interests to try and stop gambling as, inevitably, money made from it contributes towards the economy and - of course - running the country. HMRC data shows that taxes paid by the betting and gaming industry between 2016 and 2017 were £2.7billion. Not a bad little earner.
I watched another game, the day after I started writing this blog. It was Arsenal vs Manchester United. During the ad breaks at halftime I clocked four adverts telling me to put a bet on: Bet365, PaddyPower, Betfair and William Hill were all vying for my money, coaxing me to get involved, telling me that the odds on Martial to score next were 10/1. This was in the space of about seven minutes. I felt like I was slowly being sucked in.
There need to be fewer ads like this on our TV screens and around the pitches, full stop. Famous faces should think twice before promoting betting sites and apps. There should be greater awareness of what happens 'when the fun stops' and addiction takes hold - betting companies should partner with charities and organisations such as Gamblers Anonymous to provide case studies of where gambling has turned sour. In the same vein as graphic imagery appearing on cigarette packets, case studies should share their stories at the end of each ad. And finally, there needs to be more done to sever the relationship between football and betting, which now come as a double act rather than two separate entities. Don't believe me? The Football Association named Ladbrokes as its 'official betting partner' last year. Even Sky - of Sky Sports fame - has its own betting arm, Sky Bet, which is rammed down your throat before the start of each match.
Betting should not be allowed to become even more intrinsic to society than it already is.
You don't see smoking adverts. You see very few ads promoting booze. It's time the gambling and betting industry felt pressure too.