When it comes to shopping, I'm obviously a digital person - and it would appear that consumers all over the world are the same, or at least transitioning. The rise in shopping via mobile makes up half of the traffic on retail sites and, specifically in fashion and clothing, accounts for 36% of sales.
With the rocketing of mobile shopping, I feel well positioned to be at the helm of Shopcade, a social shopping app created for my fellow digital generation of fashion consumers.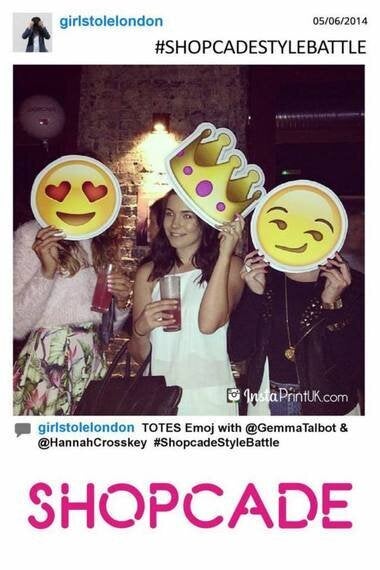 Our community is approaching 1,000,000 strong active consumers - leafing through over 150,000 brands daily. But the Shopcade team also wants our community to connect IRL (in real life), so we've recently launched the Shopcade's own Style Battle™. Tapping into the 'selfie' phenomenon, the Style Battle™ is an online-to-offline event that takes place every month. We held our last party a couple of weeks ago in Central London at BEAT and it was brilliant to have so many key fashion influencers and celebrities along to celebrate our community.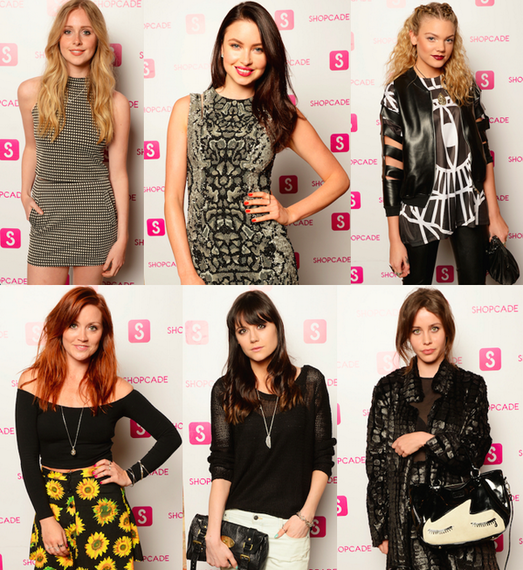 Diana Vickers, Emma Miller, Becca Dudley, Arielle Free, Lilah Parsons, Billie JD Porter
Fashion brands like Motel Rocks, ASOS and Urban Outfitters, fashion editors, models from London's top agency, Elite, songstress Diana Vickers, MTV's Becca Dudley and Lilah Parsons, DJ and presenter Arielle Free, TV presenter Billie JD Porter, DJ Kat Shoob, musical duo Ivy & Gold and television personality and model Emma Miller all came out to support and give back the love they've received through the app.
Keeping the digital aspect to the event, we brought in an Insta-print photo booth, where revelers could photograph themselves and upload it to Instagram using the hashtag #ShopcadeStyleBattle and the images would immediately appear on a touch screen, ready to print on high-quality photographic paper. Just to have a bit of fun and make our community feel more at home, we even printed out life-sized emojis including a crown, a happy face, a sad face, a surprised face and more - all to give a bit of levity and community interaction. We even feasted on Instagram-printed marshmallows, featuring some of our favourite style icons.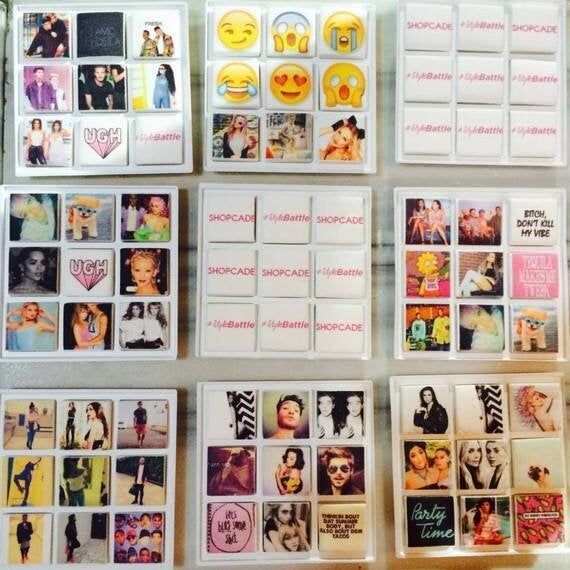 Instagram-printed marshmallows
Our June Style Battle™ is now underway and we're sifting through tens of thousands of entrants - some tough choices ahead for our judging panel which includes platinum-selling singer songwriter and BRIT Award winner Kate Nash, editor-in-chief of WEARECOLLISION Kahmarl Gordon, fashion stylist and fashion editor at FAULT magazine Rachel Holland, super blogger Yanin Namasonthi a.k.a. PrettySickly, founder and editor-in-chief of Menswear Style Craig Landale, fashion photographer and creative director Alice Luker, a member of the RUSH Hair Artistic Team, celebrity and catwalk makeup artist Zana Moses of AOFM Pro, Shopcade's creative director Hoon Kim and, yours truly.
You can tell I really love the community's reaction to Style Battle™ - everyone gives their all to rise to the top, but is also very supportive of the rest of the entrants. It is the world's first online fashion competition open to anyone and everyone. It's really nice to be able to offer members of our community money-can't-buy star treatment - a professional photo shoot by a celebrity photographer, their look produced by a team of the best hair, makeup and fashion stylists, and wearing the coolest labels.
And of course, we'll tag everything everyone is wearing at the events and feature the winners' style on the Shopcade mobile app, making the looks shopable and accessible to our community.
Get involved with the Style Battle™ by clicking here.
Celebrity photos by Dave J Hogan of Getty Images for Shopcade