This Saturday, series three of The Voice UK came to a close, crowning Jermain Jackman as the winner. But in my eyes this series there were lots of winners this series not only the contestants, - the show has won, with audiences topping the Saturday night ratings almost every week resulting in it being commissioned for another two series, Ricky Wilson and The Kaiser Chiefs topped the album charts this Sunday with their new album Education, Education, Education and War entering at #1 (Buy it, it's brilliant), Kyile Minogue and will.i.am both also having successful entries into the charts including sold out concerts, Emma Willis and Marvin Humes showing the nation what brilliant hosts they are, Marvin about to sign a solo deal and Emma in a tug-of-war between ITV and BBC tipped to fill in for Holly Willoughby while she's on maternity leave, the final 12 all entering the top 100 each week on iTunes and of course all of us who took part making some new friends for life.
I really hope Jermain does well and I've no doubt he will produce a cracking album, he's a humble, talented and clever man. I remember sitting with him before battles worried about his range and voice, I of course told him he had nothing to worry about what he does is special. But regardless of what happens next for any of us the show has been a hit. After all thats what this show is a prime time Saturday night entertainment TV show and it sure did entertain.
So this Saturday night a large group of us previous contestants made the trip to watch our friends and team mates, Christina Marie with Ricky Wilson, Sally Barker with Tom Jones, Jamie Johnson with Kylie Minogue and Jermain Jackman with will.i.am, fight it our for the Voice 2014 crown. It was an emotional night and none of us could guess who was going to win. I was rooting for all of them as I thought all were deserving but of course a little more for Ricky and Christina having becoming good friends with them both during the show. It was so nice seeing that Christina and Ricky had chosen Power of Love to sing again as her favourite from the series! I wanted to jump up and join in.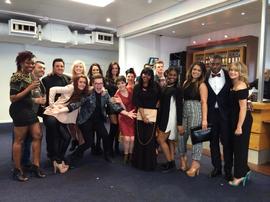 After the show we had one almighty wrap party with everyone who has been a part of the show, dancers, camera crew, wardrobe, make up, coaches, contestants, presenters, producers, musicians... the lot of us all celebrating till the wee hours.... It was so good Sunday was a write off, ha! The party was quickly candy themed in a Willy Wonka style to echo Jermain's rendition of Pure Imagination from Charlie and the Chocolate Factory. I wonder what they would have had in store for the others!
Looking back it's been an incredible time being a part of the show, the actual competition on screen is such a small part of it, we've made friends and had the chance to work with an incredible team of people not to mention be mentored by four superstars. I found my first audition application e-mail and can't believe this all started for us nine months ago! Thats a long process.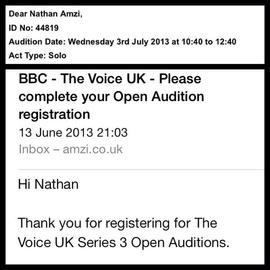 Here are some fun pics from Saturday night -
The Winner - Jermain Jackman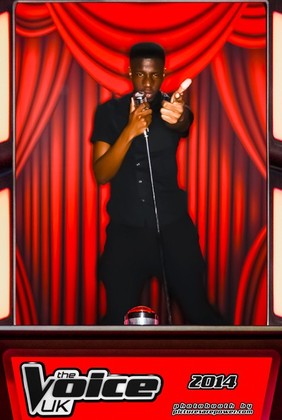 Me & Beth McCarthy Rocking out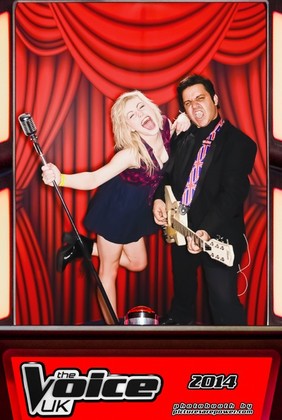 Ricky, Lesley, Beth, Jazz, Christina & Family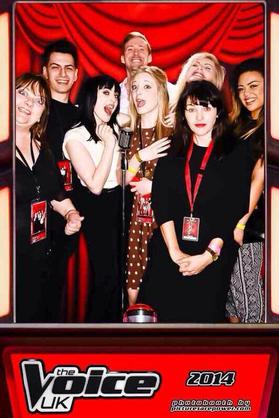 The lovely Lee Glasson & Georgia Harrup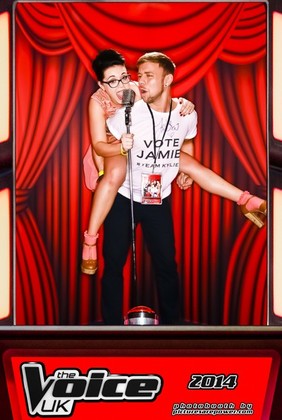 Me & Christina Marie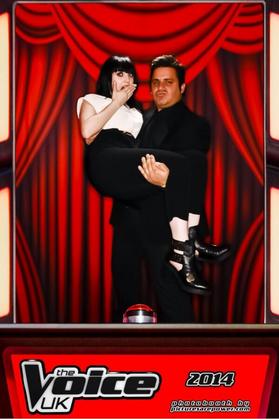 I had a good chat with Will.i.am about his Smartphone Watch, he was showing Femi & I everything it can do, it's seriously a cool piece of tech something that he invested in, designed and produced himself. It's out in July and i'm sure will be a hit. Like it's DOPE.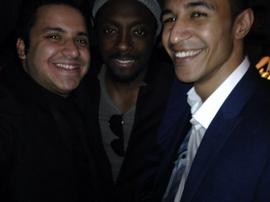 The brilliant Simon Rix from Kaiser Chiefs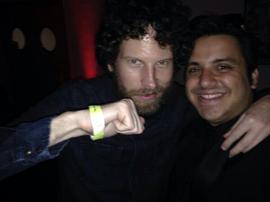 Well that is it I'm so grateful for the experience I've had and honoured to have been on Team Ricky. As I think you can tell from our team he genuinely cares for all us and I know he'll be supporting us all for a long time to come.
So whats next? I'm going to keep working on my music, I filmed a commercial which will be out soon, I just filmed a bit in London Road directed by Rufus Norris starring Tom Hardy and Olivia Colman and I'm starting rehearsals for In The Heights which is a Tony Award winning Broadway show coming to Southwark Playhouse from 9 May. It's a short run so make sure you come down and say hello :)
Thanks for reading.
Please subscribe to my YouTube channel for lots more vids and music coming soon - https://www.youtube.com/user/nathanamzi