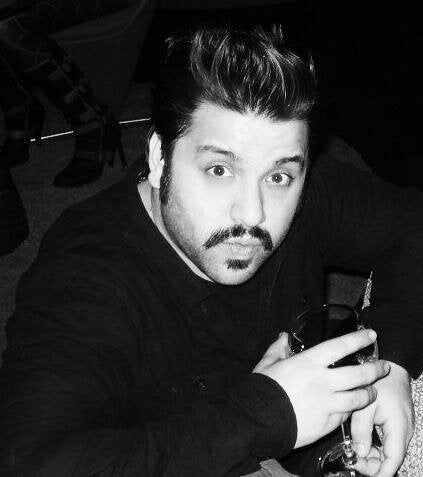 This Saturday I step out in front of - or should I say behind - Ricky Wilson, Sir Tom Jones, Kylie Minogue and Will.i.am in one of the most nerve-wracking things I've ever done - The Voice UK on BBC One! In my blogs I want to share my experience on the show and what led me to finally audition, after applying for every season so far but never actually queuing up and going through with it.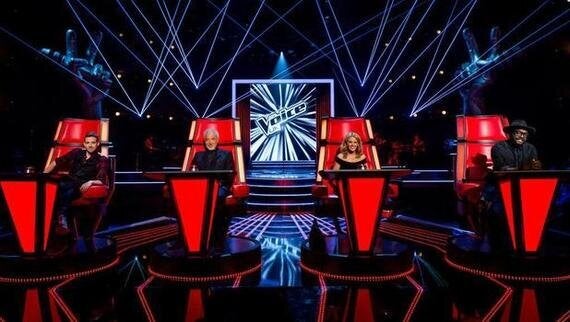 From as long as I can remember I always wanted to be a singer. I can clearly recall as a kid skidding into the kitchen shouting to my mum "Come and see this guy on TV he's amazing... He's going to be number one for sure!" to my utter disappointment my mum replied "Yes, he is brilliant isn't he? His name is Elvis Presley, but sadly he's dead love". Although devastated, I was a fan instantly. Even at that young age I knew I wanted to do what he did.
One of the big problems with my desire to be a singer, was that I had no idea how to do it! With a sympathetic pat on the head I was reassured by my mum "it doesn't really matter, as long is you're having fun and it makes you happy... I don't care if you're out of tune". Sadly the neighbours didn't agree.
So I wasn't a natural singer, that's for sure. But I sure tried! Then I discovered Michael Jackson. Now this guy could sing but, boy, could he dance! I watched transfixed to the screen as I emulated every move I could. I was mesmerised. Turned out I was actually a bit better at this! When we had a barbecue people actually cheered as I pranced around shouting 'hhhooooooo'.
It was at one of those barbecues a friend of my mums, Jacqui, told me I had natural rhythm and suggested I learn to dance properly. She had a local performing arts class in the evenings, not many boys attended the dance class but I went along and had fun trying. Jacqui ended up taking me to London to audition for a performing arts school called The Urdang Academy. It was full-time performing with school lessons in the morning and then dance classes in the evening. At the time I was just excited that I got to go and take a trip to London! I watched as kids lined up who had been performing since their inception, watching as they cleanly and routinely danced to the teachers instructions. I wasn't sure what was going on but I sure liked all those girls in leotards... The principal of the school, Leonie, then dragged me into a studio and asked if she played some Michael Jackson would I dance along. I happily danced my socks off and ended up gaining a place to study full time at the school.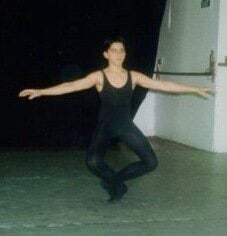 I was born in Manchester but had migrated down to Cornwall at the time. I was living in St. Austell, we had very little money and being an only child (I've never met my father, a whole other story) meant that for my mum letting me move to London on my own at 13 years old was tough. She didn't want to let me go but understood the opportunity on offer so luckily she agreed and off to London I went. When I got there It turned out I wasn't technically a very good dancer - I stood in dance class desperately trying to copy the girl in front if me. Chubby little me attempting to dance like Michael didn't quite fit in at the ballet studio. One day a fellow student said to me "why are you here? You're not very good and my dad pays a lot so I can come here... Give up and go home".
Instead of following her instructions I defiantly tried to prove her wrong and prove I deserved to be there. From that day onwards I decided to always follow my dream and be the best I could be whatever it was I wanted to do. If I really tried hard enough I'd achieve it. I truly believe you can do almost anything if you try hard enough, never give up, however many times you get knocked down, "dust yourself off and try again".
I always struggled with my weight. Living in skin-tight dance clothes meant we spent most of the time eating toilet tissue to fill us up and not much else. At one time I was pretty skinny! Unfortunately I messed up my metabolism so when I did start eating properly and my thyroid didn't work properly and I put on a lot of weight quickly, thus quickly snubbing my chances of being a professional dancer. I can never regulate my weight... stupid. It's especially hard trying to be a performer with body issues. One of the things that attracted me to The Voice in the first place.
So what to do next? The logical progression was to go back to college and learn how to sing and act. If I really wanted to make a career as a performer I couldn't give up. So that's what I did. Since then I've worked hard to fit in - parts don't come easy when you aren't conventionally/commercially handsome. I've been lucky enough to have some amazing jobs including working at Shakespeare's Globe working with the most talented bunch of people ever and most recently in Rock of Ages in the West End. Comedy script, '80s rock and a kickass band... What's not to love? (FYI the show is FAR, FAR better than the film).
My first love has always been music. I've always said that right in my core, that's what you'd find - music! I've just lacked the confidence to do it for myself. I'm the kind of person that admires other singers not myself. Although I play guitar and write and I sing because I love it, I rarely sing at gigs. I'm always in awe of my friends and the talent in the West End.
One of my ridiculously talented friends, Oliver Tompsett (who in my opinion has one of the best male voices I've ever heard) was one of the first people to say that he admired my voice. I was like, 'what?' I was so surprised. Singing those epic songs in Rock of Ages each night reminded me of the younger me - I LOVE SINGING.
So I'm back where I was as a kid. Trying to make it as a singer. Pursuing my heart and doing something I love. I know people see theatre performers and singers (in the charts) as two different beings but we are really just the same striving for the same goal. To entertain, to share our music and fill our lives with something we are incredibly passionate about.
I hope you watch this Saturday... I'll be hiding cringing behind a couch - ha!
Tune in Saturday night BBC One 19.10 and on Sun 19:10 BBC Three
Give me a follow on twitter and say hi!! :)
Popular in the Community