There have never been many films about Formula One. The documentary Senna came out in 2010, and gave us a detailed account about the life and death of the greatest F1 driver ever to have lived (Ayrton Senna). The only other film, also a documentary debuted at the brand new Austin Circuit last year for the return of the American Grand Prix. 1 portrays the dangers of the sport between 1970 and 1980, also known as 'The Killer Years.' Various TV programmes have been broadcast over the years, but never a feature movie. Until now.
Rush, directed by Ron Howard who has described himself as a huge motorsport fan, details the events that transpired during the 1976 German Grand Prix which nearly ended reigning world champion Niki Lauda's life. The film was often talked about, but the first official trailer recently got released, click here to watch it.
Niki Lauda (played by Daniel Brühl) had a fierce rivalry with James Hunt (played by Chris Hemsworth) which was fuelled by various events in the 1976 season. These included Lauda's huge points haul at the top of the drivers championship and Ferrari's protests (Lauda's team) over Hunt's victory at the British Grand Prix.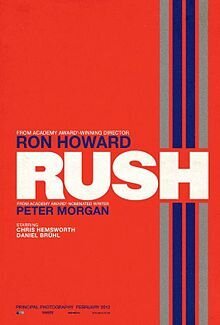 Lauda was a very calm and focused driver. Already a proven world champion, he never bothered with the glam and ritz of the driver lifestyle. He only wanted to race, and aimed for consistency rather than outright pace on track. He went on to win another two championships and is still involved in F1. Today, he has become part of the Mercedes AMG background monopoly staff after being appointed non-executive chairman in 2012, replacing Norbert Haug. His involvement in the team was immediate and was considered a key figure for bringing Lewis Hamilton to the team.
James Hunt has often been considered the polar opposite of Lauda. He was a hard racer nicknamed 'Hunt The Shunt,' the Brit was always fighting for the win and milked the lifestyle as much as he could. Labelled 'the playboy' he was often the subject of controversy, poor behaviour and drug taking landed him in more trouble than enough during his time driving for McLaren. Some of the myths surrounding the driver was that he used to have sex and take a quick drink minutes before a race. Nevertheless, he will always remain a great. His untimely death in 1993 took one of the true legends of the sport away from us, but his legacy remains today. My favourite driver Kimi Raikkonen has stated many times how big an influence he had on his career.
The trailer itself was fantastic! A big name like Ron Howard means a lot of money will be put into this film, producing high quality production and screenplay for us. However, I have my hesitations about the film now. The trailer looks to me that the film will focus mainly on the personal lives and relationships of the drivers as opposed to on-track rivalry. I want to see the sport portrayed on screen as much as the intense environment these two greats created through their clash.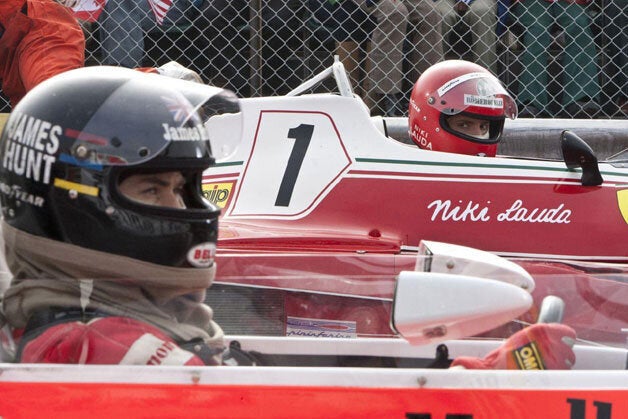 That being said, I am still counting down the days until this film gets released! No matter what my opinion, it's still F1 being screened to millions of people! There is no denying this kind film will spur on many others in this genre, maybe even a squeal about Senna and [Alain] Prost, who knows?!?!
The film is due for release in September 2013, I IMPLORE you to go see it and if you can't wait until then, why not get right up to date with the sport today? My Formula 1 is my very own blog where I post all my thoughts and opinions about everything F1. Let's Talk F1 is another great site where I contribute to, along with a great team of talented writers.
Thank you very much for reading my first blog for the site, please do not hesitate to get in touch with me here, or on Twitter!