Describing Lady Rizo is a bit like trying to explain 'Django Unchained' or 'Pulp Fiction' to someone who has never seen a Tarantino movie. Both deliberately push against categorisation. She's funny, yes, but not at the expense of being dark and thoughtful. She's occasionally disgusting, yes, but also sensual and erotic. Like Tarantino she's also able to irreverently mock the craft she plies, while also elevating it to a much higher status that we're used to.
Rizo certainly wouldn't look out of place in Pulp Fiction film. She's able to slip from nerdy pedant one minute, to a sensual strutting vision the next. She also relies on a sharp wit and some intelligently crafted and occasionally surreal prose. (We're promised an experience akin to audible 24 carat peanut butter or 'Barry White lying on the audience'')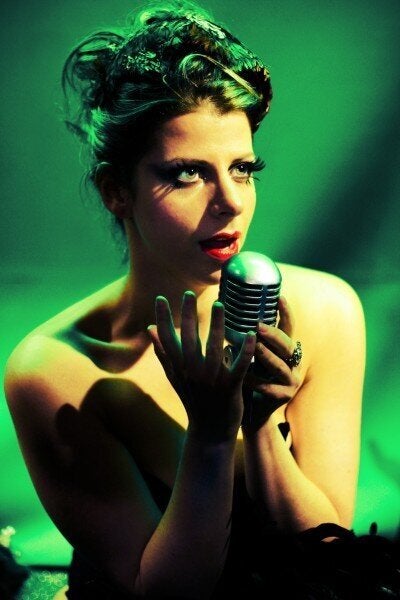 Her take on cabaret also avoids falling into the trap of nostalgia. Hers is a peculiarly modern take on the old art of chairs, high heels and song. Rizo, so she says, was raised by hippies in a commune on the west coast of America. The glitter, makeup and feathers of the stage seemed like a natural form of rebellion. Rizo also gives us some clever takes on familiar formats. Splayed on the piano, 'I Google You' is a smart modern take of the classic 'torch songs' sung by artists pining over unrequited love.
This is a great performance. It has an energy and edge that you can only get from live shows (preferably in the basement bar of the Soho Theatre). Rizo sings pitch perfect numbers to an audience, one suspects, could be ten times as large if she wasn't so keen to get so close to her, slightly nervous, British audience.
Related