What do General Petraeus and Christian Grey have in common? Clue: it's not a predilection for complex bondage knots, unless that's another security secret yet to be revealed. Nor is it the know-how to work a uniform to nefarious ends, unless you count Christian's Ken doll-dressed-by-Calvin-Klein-style as a uniform choice. Rather, it's a narcissistic predilection for exploiting power to procure sex.
As Camille Paglia had the wherewithal to point out more than 20 years ago, "Sex is power...in Western culture there are no non-exploitative relationships." But regardless of a person's propensity for gagging a lover whether physically or metaphorically, a real-life BDSM love affair can create the kind of emotional pain most readers of the Petraeus scandal or the booming erotica market will never encounter. Despite our daily diet of sex and scandal, it's a taboo that still needs telling.
In my work as a sexual politics journalist and sexual liberties campaigner, I had always defended the BDSM and kink communities against charges of unsound, destructive desire.
Indeed, I'd already worked as a professional dominatrix - and one with stringent ethics - encouraging partnered clients to share their kinks with wives and girlfriends, never agreeing to requests where I suspected the masochism provided more than a temporary mental release, and creating a service of charitable domination to offset my sporadic socialist guilt at my hourly rate (which in any event was offset by the fact I was only domming to fund my unpaid media internships.)
My professional experience had taught me that there was nothing innately depraved or damaging about BDSM if done responsibly; it was simply another way to generate an erotic thrill, and an age-old, ageless, non-gender specific one at that.
But when I fell in love with a man who more than loosely fitted the stereotype of twisted kinkster and embarked on a deleterious D/s relationship with him, my politics were thrown into sharp, personal relief.
We had what would appear on the surface to be a casual arrangement. More accurate might be the term 'anti-relationship'. Eschewing phone calls, emails or text messages, apart from when he contacted me to find out my availability, Sebastian and I met once a week, sometimes for pre-coital drinks, sometimes for post-coital brunch, but always for a night of kinky sex.
Hair-pulling and rough play soon progressed into genital spanking, face-slapping, forced oral, and being held down while he penetrated me. Instinctively I trusted him and his kink experience made him a consummate 'player'. Bar a few sensual bruises, nothing he did ever left any lasting physical harm. Nor did the complex role plays and overpowering lead to any lasting psychological distress - well, not at least until I we introduced one of Sebastian's darker fantasies into the bedroom, which required me to enact cutting his cock off with a pair of scissors. Then the play become infused with distress, as I struggled to pretend to harm the man I was by now in love with; a man who had made it very clear he didn't love me.
I was but a prop helping to recreate all he most desired, and most feared. Afterwards he would be full of contempt and loathing for the pair of us. "Taking his pain", as the BDSM expression goes, was about far more than being pinned down while he slapped me.
Of course, it wasn't BDSM that was the problem, but Sebastian's emotional leprosy. Or perhaps the BDSM just unleashed feelings so complex that neither of us could get a handle on them. Either way, the BDSM was a vehicle for emotional chaos, a vehicle which intensified the psychic pain of his demons and my unrequited love.
Those that understand this through first-hand experience are generally loathe to explain it to the rest of the world, so vehement is the prejudice against the BDSM community. Meanwhile, mainstream erotica is hardly qualified to make such an unwieldy exploration - and it is not there to do so.
50 Shades of Grey is a female fantasy enhancer that has helped to challenge the taboo of sexual submission. It is not a kink instruction manual, as I pointed out to the women's shelter that advocated burning it for promoting violence against women. And yet the fact sales of bondage accessories have written exponentially since its release suggests that people are taking direct inspiration from 50 Shades. Lessons in kinky love, then, are becoming a social imperative.
When Hodder and Stoughton commissioned me to write my memoir, Bound To You, based on my experiences, I had the dual purpose and privilege of being able to entertain erotically, while depicting the dangers that can befall those who embark on a bondage-based love affair.
While ever the Greys and the Generals of this world linger in our cultural discourse, we need to candidly explore the pitfalls of loving them. In exploring them, we protect our sanity and set our fantasies free. Sex and power will always couple up, it seems - but abuse need not be welcome to join them.
Also on HuffPost UK Lifestyle: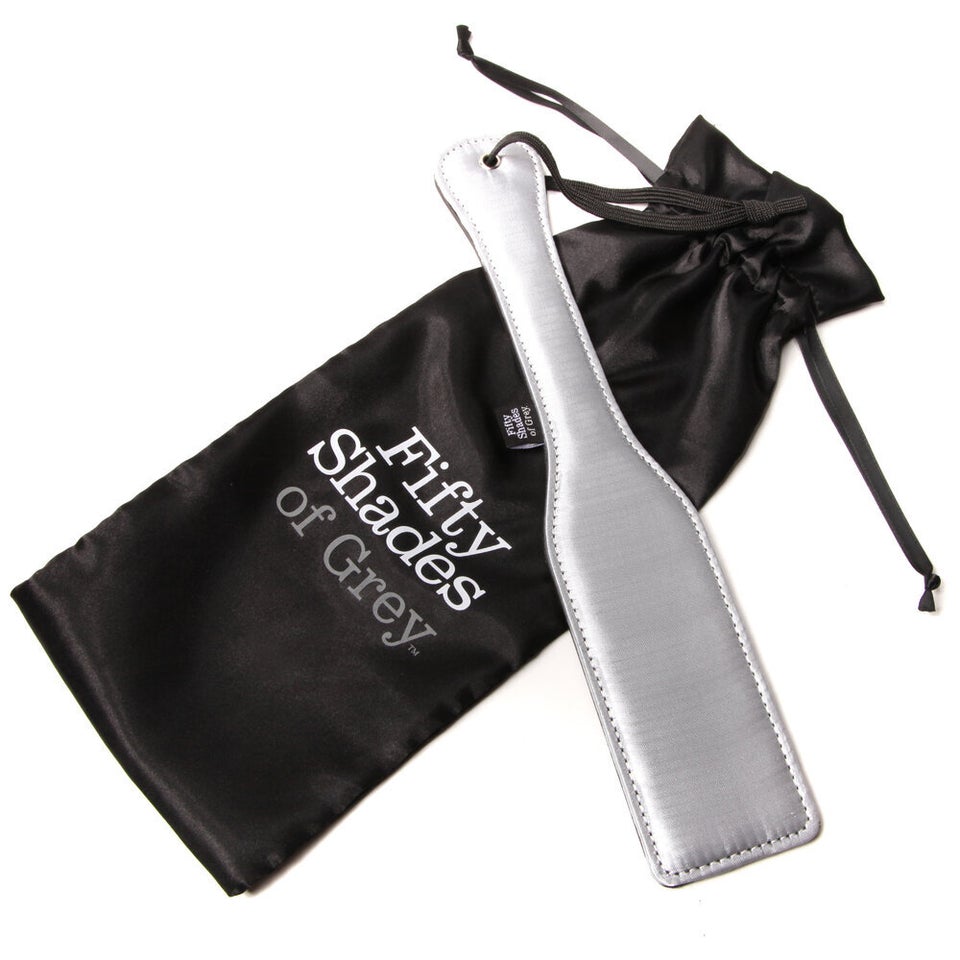 Fifty Shades Pleasure Collection