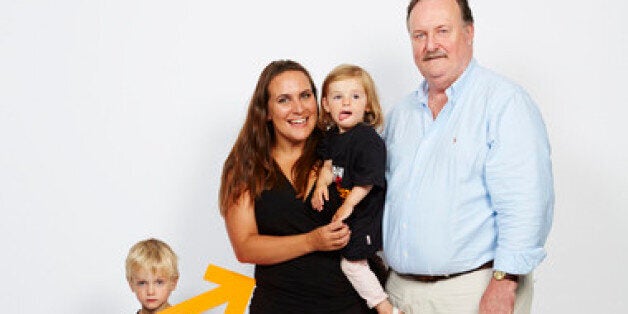 "You look great, you don't look ill at all. I've been so worried, but you look fine."
Well... I still have cancer... In fact, I have just been told the cancer is so advanced I should prepare for the very real possibility that I may die.
"But you haven't lost your hair, that's wonderful. Great you're managing to stay so positive."
"My friends, aunts, cat had cancer and it was definitely thinking positive that got them through."
I wonder if I can get away with hitting someone because I have cancer?
"But you look so well... Remember, just stay positive."
Or what? I will fail the cancer positivity test and that will be what kills me?
I remember telling my friend Emma. It's Bowel Cancer, the same cancer my mother died from 4 years ago. I wanted advice from Emma as she had cancer and, like me, had a tiny baby when diagnosed. Emma said that she never allowed herself or anyone around her to think the worst or be negative. Remaining positive was integral to her getting better, so she never allowed negativity to slither in. Confident in the fact that positive thinking was fundamental to expelling all cancerous cells, she submerged herself in all things positively positive.
I did not feel like this.
I felt utterly lost in the darkest depths of an abyss. Like one of those little sea-creatures that lives in a place so dark it has no eye-sight and no idea which way is up or down, that was me. There were points when all I wanted to do was hide away and just let the cancer take me.
Paradoxically, no one will ever show you love like when you have cancer. All the things that people assume you know they feel about you, they now tell you and you tell them. But everyone who loves you is feeling pain. Caused by you, even if it is indirectly. I found it hard to discuss my fears. I didn't want to bring those I love down into the darkest depths of fear with me.
What if I get put to sleep for the operation and never wake up?
Of course I will wake up - go to sleep.
But if I don't wake... No stop, think of something happy... think of pretty flowers.
Meadows of pretty flowers.
I wonder what flowers they will have at my funeral if I don't wake...
Round and round it went. So scared, and not able or wanting to discuss my fears meant the internal dialogue grew louder... What will happen if I die? Will my daughter know her mother is no longer here when she's only a few months old? My son will. Will that be better? Knowing that something is missing at every milestone - your mum should be there at your birthday, on your first day of school. Or even worse, the point when they don't realise I'm missing - when at the end of a milestone day they think, I forgot she wasn't there.
I became immersed in the idea of never again seeing everything I had created, everything that was mine.
When I survived the 12-hour surgery, everyone else was ecstatic.
I was heart-shatteringly tired. I'd reached a point where I couldn't fight anymore. Every scrap of my being, had gone into getting through six months of chemotherapy and radiotherapy, two operations and weeks in hospital. The thought of another three months of chemotherapy, knowing how sick it was going to make me. Knowing that the nerves in my throat would become so damaged they would constrict, giving the illusion I was choking. Knowing that I woudn't even have the strenth to pick my babies up... I couldn't do it.
But you're so close to the end, they thought you were going to die and you didn't, stay positive!
No one understood that after trying for so long to not think about life - I could now only think of death.
I spoke to my oncology nurse. I know this sounds weird, obviously everyone else has been happy afterwards... I know I am the only one... but I do feel it, and I don't know what to do.
The nurse said it was common. I realised that patients are in an unique, once in a lifetime experience, but oncology nurses see a complete spectrum of reactions repeated. My nurse advised antidepressants to get me through the last few months. Previously I had been 'anti' antidepressants but at that point, I was on so many tablets counteracting side-effects from the cancer and treatment I figured, what's one more tablet a day? Plus I acknowledged that I needed extra help. I wanted me back.
It is a strange concept, trying to remind yourself why you want to live, but slowly they came. It was never the big moments that brought me back from the abyss, always small. Teaching my son to read. Painting my daughters toenails for the first time. Sitting on the sofa watching the same episode of Peppa Pig over and over again.
Walking through snow-covered ground a few months on, I still was in pain, but nothing eclipsed the joy of seeing my children building their first snowman together. The low-winter sun was beginning to thaw the bones of the trees and I knew that I too was starting to reappear.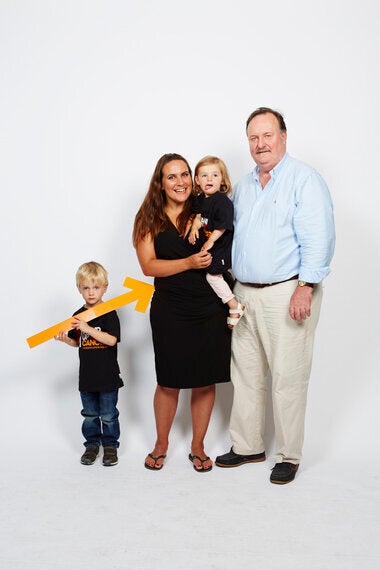 Nicola is supporting Stand Up To Cancer, a joint national fundraising campaign from Cancer Research UK and Channel 4 to accelerate new cancer treatments to patients and save more lives. To get involved this October and help beat cancer sooner, visit standuptocancer.org.uk