Do you travel alone late at night? Have you ever been followed or felt like someone is following you and wondered how you would get help?
I was never one to carry around a rape alarm, but browsing Mail online (we are all guilty of it!), I discovered that a highly sophisticated personal safety product has finally been introduced to the market in the form of an app. I downloaded it on my iPhone right away. The name itself is smart - eye-on-me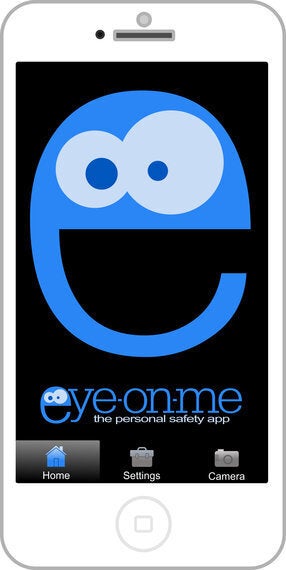 As a woman, when I am traveling home alone at night, which is often unavoidable, I generally don't feel safe. I sometimes, for instance, find myself in the back of a taxi, with a seemingly unnerving driver, and I think to myself, gosh I could just be abducted and no one would have a clue where I've gone - I'd tap the number of a friend into my phone, just in case I needed to make the call, but then I would wonder how I'd have time to get through to them....
Call me neurotic but sadly this is the world we live in. My new app reassures me that if in danger, an army of friends can be alerted within seconds!
Should you find yourself in a dangerous situation, where there is no time to make a phone call or type a text, all you need to do is tap the alarm button on your eye-on-me app (or shake the phone once the app is open)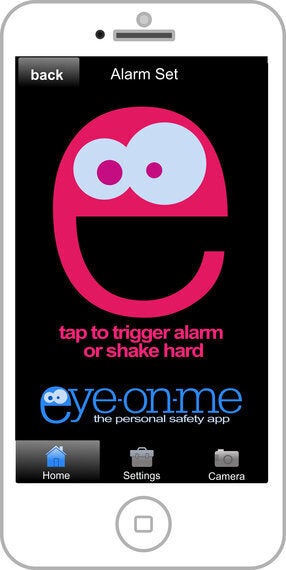 A message will be sent to your preselected friends on Facebook, Twitter and email - they will then be able to locate, via GPS, exactly where you are and take appropriate action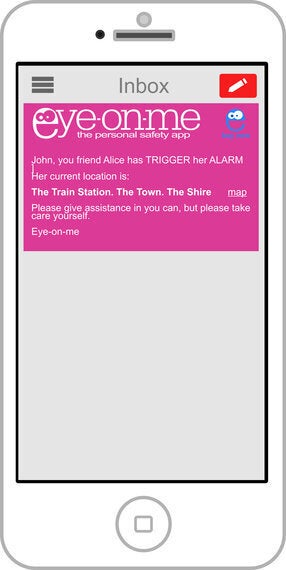 An alert message will flash so bright on your phone with the aim of deterring the attacker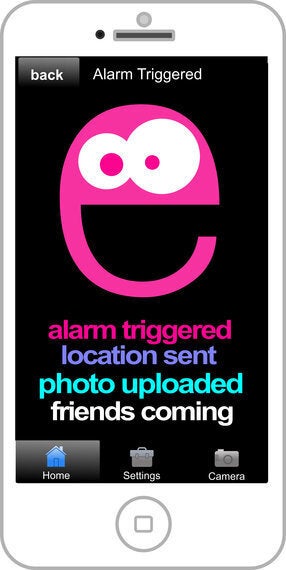 The design of the app is quirky and vibrant. The designer, Ian Bates, came up with the concept because he worries about the safety of his two daughters. Mr Bates is clever to capitalise on the fact that we now respond faster to social media that any other form of communication.
Eye-on-me is the first app he has created but he says he has many more up his sleeve.
It is important that we spread word fast about this groundbreaking personal safety app - the latest figures from the Crime Survey for England and Wales (CSEW), released earlier this year, show that there were 1.9m violent incidents in England and Wales in 2012-13, and the situation has not improved. This is a product that can make an overall difference to the safety of our society and could in some instances save lives.