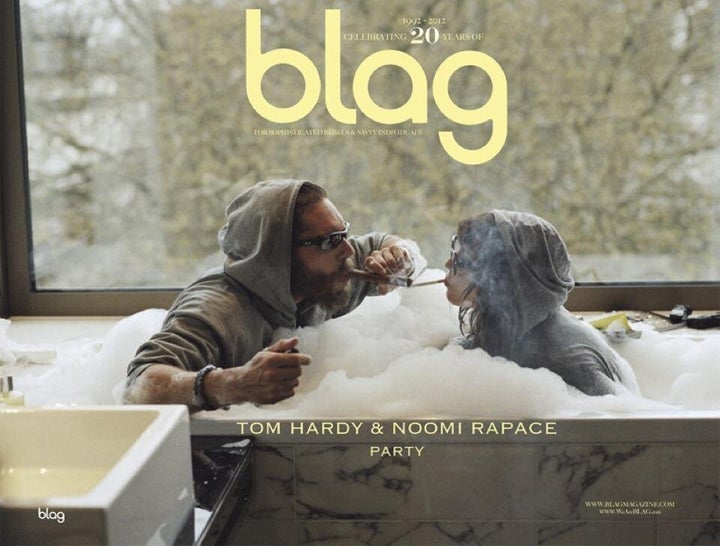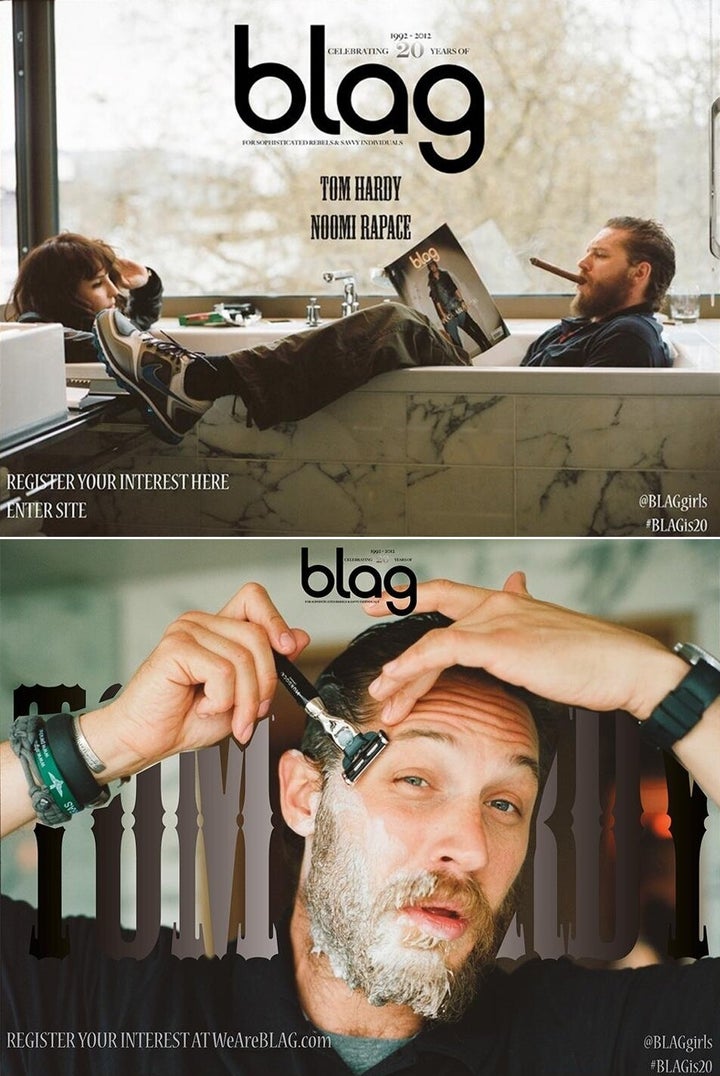 Dubbed as "real culture for sophisticated rebels and savvy individuals", the eponymous publication BLAG - created by British twins Sally A. Edwards and Sarah J. Edwards - is celebrating its 20th anniversary with a luxury collectors edition in book form, featuring a worldwide exclusive cover with Tom Hardy and Noomi Rapace.
I have always held the utmost respect for the BLAG twins - what they have achieved within the creative field over the last two decades is unparalleled. They're a huge inspiration - on a number of levels, and I'm totally honoured to be featured in the book with a shoot by Terence Webb.
The book (available from September 14) sees new and old school interviews, unseen images and highlights from the last 20 years; Beastie Boys, OutKast, Nelly Furtado, James McAvoy, Rupert Grint, Aaron Johnson, Andrew Garfield, Queens of the Stone Age, Lupe Fiasco, Sam Riley, The Game, Adrien Brody, The Hives, Dizzee Rascal, The Raconteurs, Amy Winehouse, Kasabian, The Pharcyde, Phoenix, Common, 50 Cent, Slum Village, Redman, GZA and Ash.
The BLAG girls also made an off-the-wall film which features Tom and Noomi taking a bubble bath, which you can check out by clicking here. The edition, in true coffee-table style, boasts high production values, gorgeous photography, layouts and art.
Check out BLAG's 20 year compendium online at blagmagazine.com/BLAGis20
Related