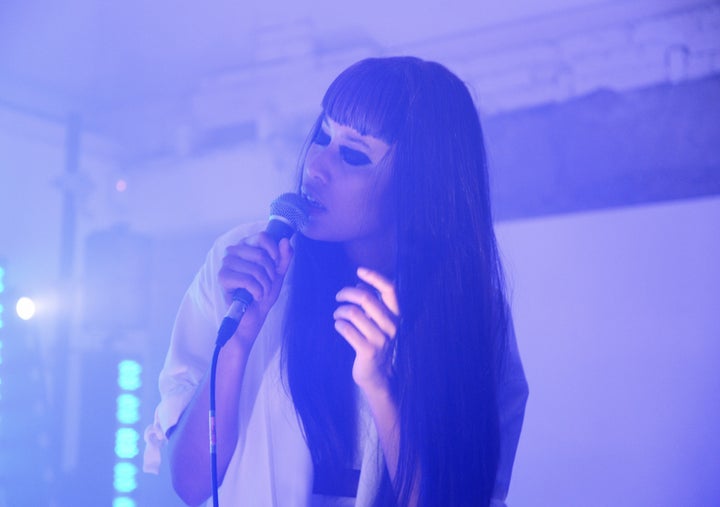 Entrepreneurial pop is something that has always existed, since Sinatra at least. Grimes (who is now the face of Iris Van Herpen) vocally thanks social media for her rise to cult pop stardom, the legitimate critical praise that Britney Spears' music still receives is rooted in the support of blogs such as MuuMuse, and the way in which consumer brands such as Pepsi and Diet Coke equitise their talent (read: Beyonce and Taylor Swift) is through visual content shared via digital influencers and fans. On perception breaking the industry seems so much easier than it once was, and to a certain extent it is, however there are cases where former major label artists struggle after a heavily marketed first album - particularly where they didn't always hold full creative control.
This brings me onto VV Brown - once a number one charting artist, the face of Marks & Spencers, a vodka brand, BNP in France and one of British pop's golden girls. Mid-promo of her sophomore album, she left the major label that she was signed at to take a completely different direction and strive to bring her own creative vision to life - with no major stakeholders other than herself.
After having already set up and investing in her own vintage e-commerce venture this was and still is a risk to a certain extent, however British pop's latest entrepreneur has just set up her own label - YOY Records, and just previewed her new album at a secret gig in London showcasing her much darker, electronic sound - with VV being completely true to her own creative and artistic vision. Citing influences as Kate Bush and Bjork, she said that this "is finally ready to share something that I am really proud of". The performance included the debut of the first single penned for July called Samson.
Watching her perform was hypnotising; draped in a white gown and ballet pumps gave VV the allure of an ethereal Earth Goddess, she told me that she'd been holding back with the vocals through her previous work so witnessing one of the most underrated vocalists in British music letting go, no holes barred, echoing an almost operatic presence synonymous with Antony & The Johnsons was literally breathtaking.
Below you can listen to her first release in two years where she features on a track called 'Bullet' by All About She (Tinie Tempah - Pass Out).
In essence, VV's new direction is much a more mature, darker electronic sound where she is fully at the helm with all of the content art driven and creatively directed by her - it's more of a visual project with an accompanying 80 minute film which will be split into music videos cohesively tying the story together. This record will without-a-doubt fast become one of the most anticipated albums of 2013.
Related