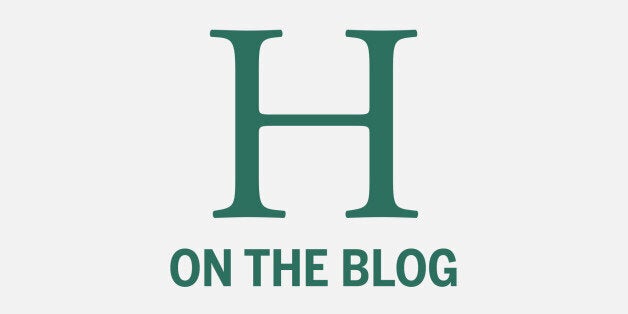 So the prestigious Wimbledon Tennis Championship has hit our capital, and our screens for that matter. As the first week of the tournament draws closer to an end, there has been a few surprises at the all English club - adios Nadal! As I pop on my interior design hat, all this fabulous tennis has got me thinking about... white.
Wimbledon is the only championship that insists that the players wear an all-white outfit on the court, and how clean and fresh they look sporting it! I do love Wimbledon, there is something terribly British about it, full of pomp and ceremony. Spectators munching on strawberries and cream and sipping Pimms, what's not to enjoy?
So the tennis players look great in an all white ensemble, but will your home? I understand that an all-white interior can be construed as unimaginative and, dare I say it, boring - however I believe that this colour palette can look super chic, understated and fresh as a daisy. An all-white interior can be lifted by using a small variety of accent colours, by using fresh flowers, cushions and small decorative accessories. However, remember to keep the walls, furniture and the majority of the accessories brilliant white to embrace this look to the utmost.
In honour of Wimbledon, I've put together a selection of my favourite all white interiors in a collection of mood boards. I hope they inspire you to add white in to your home.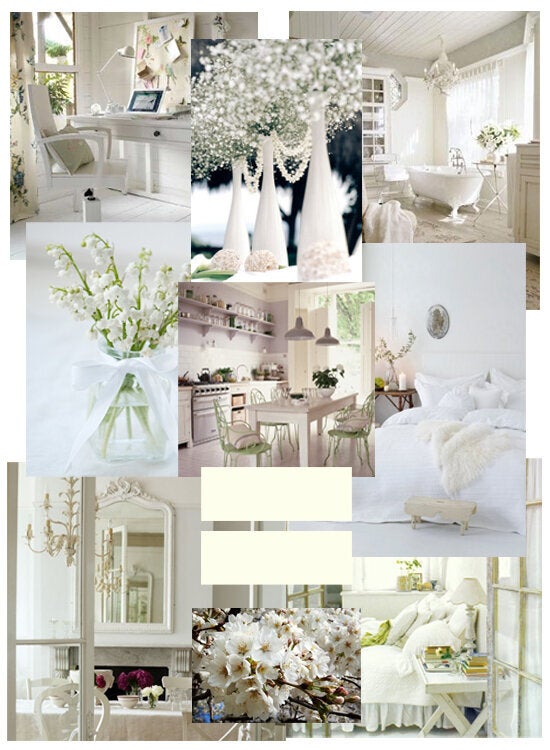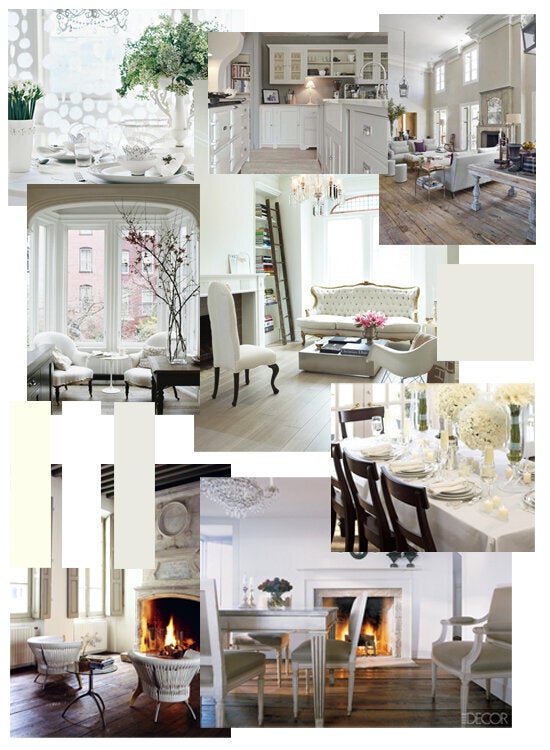 Enjoy experimenting with white. My only suggestions would be that you disregard drinking red wine...just a thought!