11 months in to 2014 and I was suffering from country blindness. In case you've not heard of this condition it is an affliction commonly affecting those who have witnessed great amounts of natural beauty, history, culture, architecture , exotic foods, all wrapped in the package we call planet earth. If you've ever walked the entire Louvre you can empathize.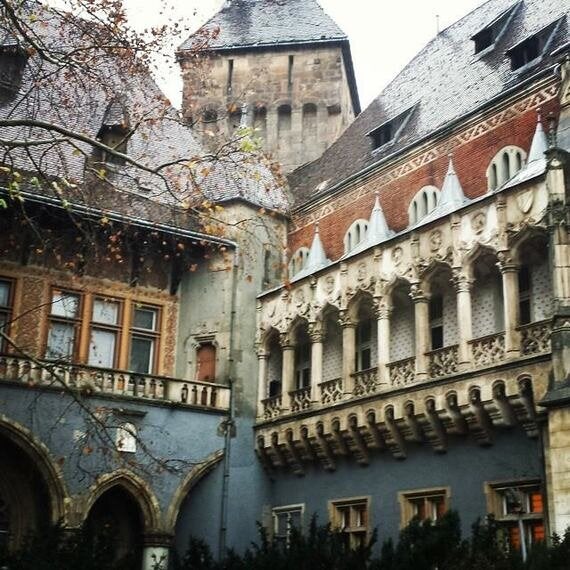 Budapest is the masculine answer to Prague's feminine reply, perfectly combining beauty and commerce. My heart is still in Prague and if you wonder why check my blog from last May: http://www.noellereno.co/2014/huffington-post-blogczech-republic/ . It is considered by many the most beautiful and livable city of Central/Eastern Europe.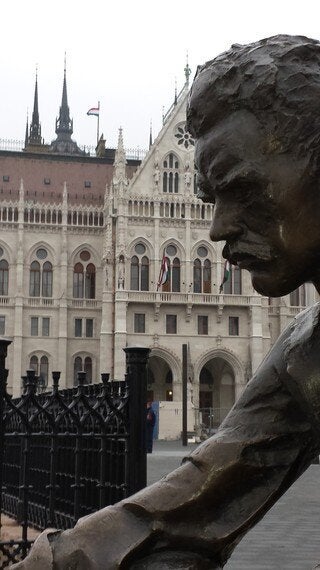 It was November so it was cold; long underwear cold. My hotel was sandwiched between the Danube and the Christmas markets. The mulled wine was the perfect fuel for my exploits. I always condone sampling the national drink of choice when exploring a country (no matter the time of day!)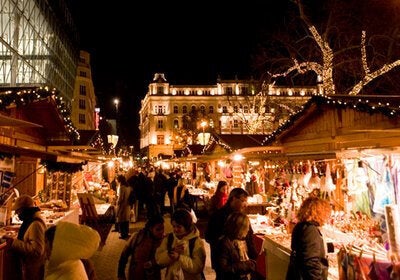 First stop was the Hungarian Parliament a short walk south along the Danube Paromenade passing along the way the Margit and Chain Bridges.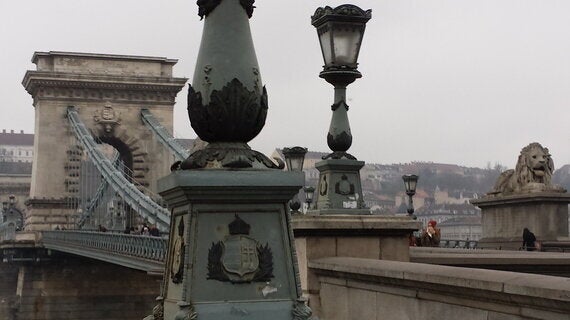 If you've read my previous blogs you know I am quite opposed to group guided tours, alas, it is a necessary evil at Parliament. Tip: buy your pass from your hotel reception ahead of time to avoid lines. The Parliament is in fact active although smoking is no longer permitted in the building the hundreds of ash trays paints a picture of clouds of smoke as from dictators high on power and nicotine. Expect towering halls, epic stained glass windows, and the royal jewels/scepter.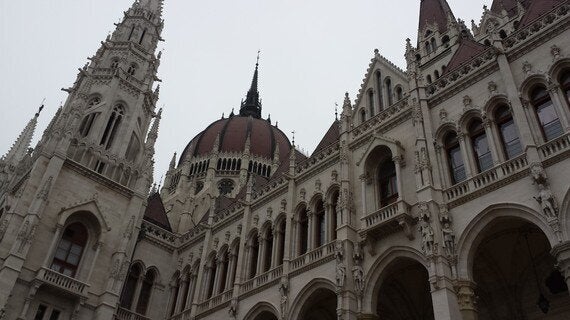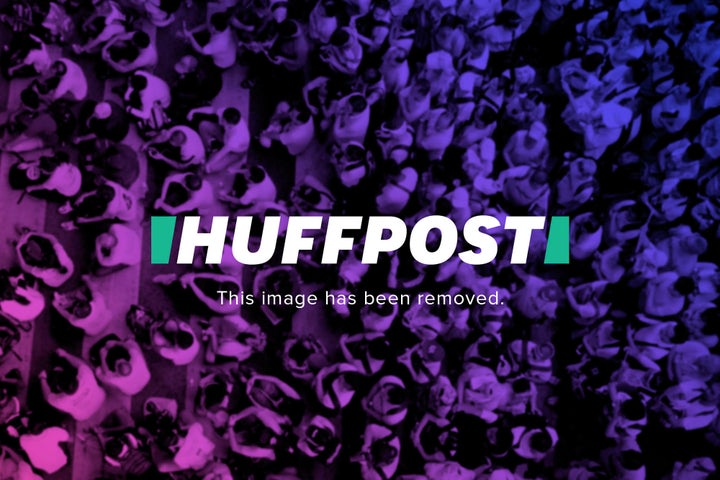 After Parliament I crossed the river bank to the mini gondola which ascends to the Buda Castle (c 1265). Budapest has an endless supply of eye candy, mixing Roman, Gothic, and Byzantine architecture. Today this Royal Palace is a museum. Always pressed for time I opted to skip the inner working and explore the area. The views from Buda are breathtaking but be sure to also explore the extensive grounds.
Another mulled wine in hand, I walked the through the mild snow/rain passing Bavarian restaurants passing craft and antique stores of the Castle District reaching Fisherman's Bastion. This was my favourite moment of Budapest.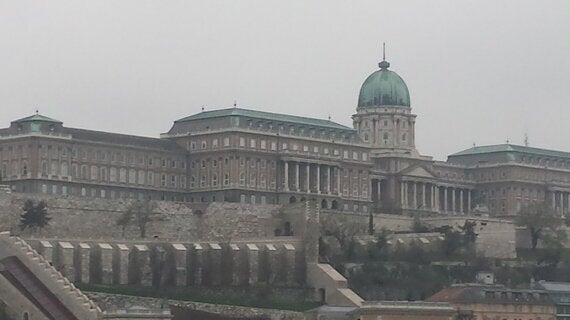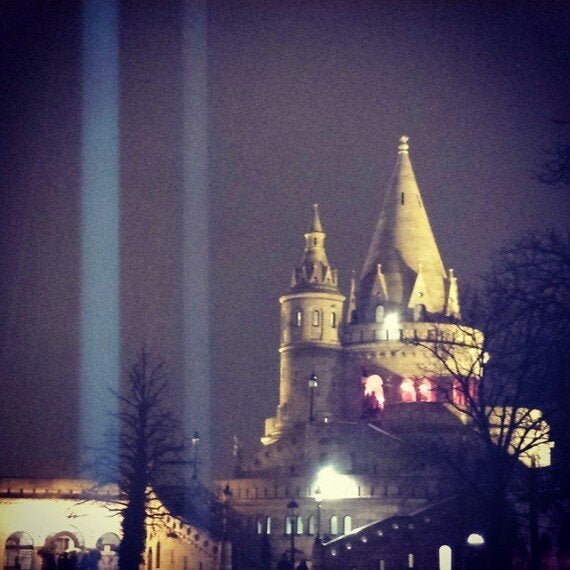 Down the gondola to the river bank I made my way to the 'underground' church which was sadly closed. It was nonetheless worthwhile to take in the lights and sites.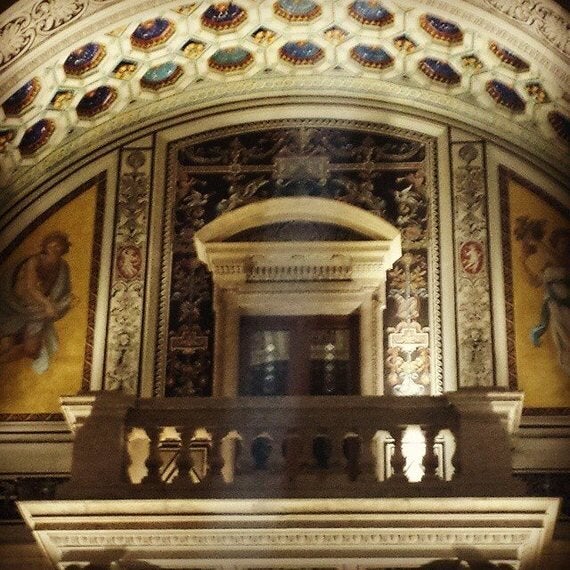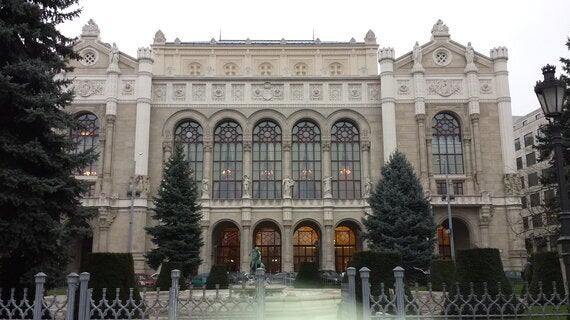 Crossing back over for dinner I of course opted for Hungarian Goulash, Kenyer, and Kolbasz. I've said it before and I will say it again, calories don't count then overseas.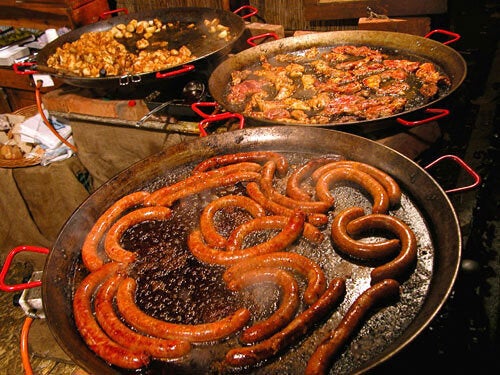 For my second and final day (too short!) I was tempted to squeeze in a Turkish bath for my second but instead decided to explore the sites of Városliget (City Park). Vajdahunyad Castle and Szechenyi Thermal Baths are not to be missed!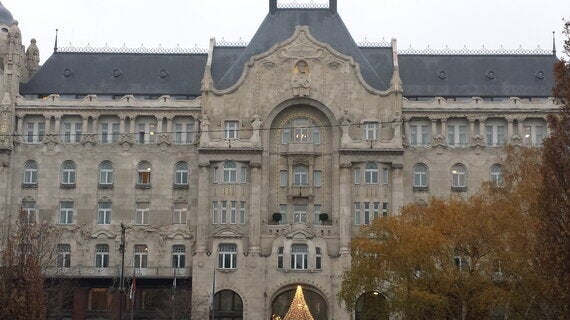 It was then walking the very posh Andrassy ut promenade to the Opera House. The little girl in me loved the fact music from The Nutcracker was streaming in the surrounding area. It was a fairy-tale ending to an enchanted city.