Formula One supremo Bernie Ecclestone recently came out and said that there is no such thing as bad publicity, which was in reference to the Bahrain Grand Prix. A well known saying yes, but in this instance, tasteless. The Grand Prix took place in the gulf state amid incredibly controversial and unpleasant circumstances. Sebastian Vettel's victory celebrations in winning his first race of the season are not the images that we will be left with when reflecting on this event. Masked rebels, dead bodies and a rally of anti-government protesters are more likely to be conjured up.
Why do I bring this up now, nearing on two weeks after the race? 1 May is the 18th anniversary of the death of arguably the greatest Formula One racing driver of all time, Ayrton Senna. The Brazilian was a daredevil both on and off the track. Ultimately he passed away doing what he loved, racing, but the loss of such a talent aged just 34 remains a tragedy.
Those who have watched the biographical documentary film Senna, released in 2010, will have been able to appreciate the type of person Senna was. Fiercely competitive, intense, a religious Catholic but most importantly of all someone who stood up for what he believed in. The Paulistano was almost always at loggerheads with the sport's hierarchy throughout his ten year career. Whether it was arguments over safety (sadly dark irony) or on track indiscretions, Senna rarely saw eye to eye with the FIA, notably President Jean-Marie Balestre.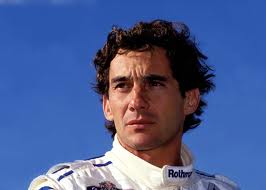 Perhaps the biggest disappointment of all the issues surrounding the race in Bahrain was that not a single driver had the nerve to take a stand and truly question the sense or morality of racing in such a grim situation. A handful expressed doubts but said they trusted President Jean Todt and the FIA's decision to go ahead with the Grand Prix.
Numerous racing drivers, including our very own Lewis Hamilton attempt to emulate Senna, but truthfully this only applies on the track. If they had any genuine intention of imitating his greatness, they should have taken a stand against the governing body of Motorsport and refused to race. That is what Senna would have done. It may have resulted in a fine or a ban, but there were greater issues at stake in Bahrain than a car race.
Nowadays, financial implications are paramount and there is immense pressure on the drivers from sponsors to be seen to comply with rules and regulations. There appears to be a lack of individualism and honest opinion as the drivers are almost as mechanical as their cars. Imagine the fallout if golden boy Jenson Button had taken a stand and refused to race. Vodafone would not have been happy and we may not have seen Button spritzing on the latest Hugo Boss aftershave for some time. Button needed points to get back to the top of the standings in his quest for another World Championship which in turn maintains that marketability. That is the sad reality. Ironically he left Bahrain with none.
It was somewhat disturbing seeing that familiar celebratory gesture from Sebastian Vettel, raising his index finger to signal his position as number one after his victory, while knowing that just a few kilometres away were scenes of gunshots and explosions.
Senna will likely be remembered for his three World Championships and fearless driving style. His legacy is much more than that. Track safety is critical these days. Unfortunately it took Senna losing his life to begin reforms. Plenty have lost their lives in Bahrain recently but that was not quite enough to prevent the Formula One circus coming to town. After all, as Bernie says, there is no such thing as bad PR. I can guarantee that there is one man who would have certainly disagreed with that. One man who would not have raced in Bahrain had this occurred in his time. Ayrton Senna's memory will live on and plenty of drivers will follow in his footsteps on the racetrack. The question is when will one follow his lead off it?