May has been a busy month filled with fun! It all started with a phone call from Lee and Maximillan Cooper from Gumball 3000 asking BAC Mono and myself to take part in some of the stages of the Gumball Rally. We couldn't resist the opportunity for some fun and to show off the car.
With van, trailer and cameras all packed with the Mono tucked away in the back, we were ready for a fun road trip over to Dublin. We arrived to the most insane crowds but I noticed that around the cars already parked up there were no rubber marks on the ground... how boring? So I had a little word with a friendly policeman, he turned his back and off I went, creating some insane clouds of smoke over the crowds who were completely unsuspecting. It went down a storm and the internet went crazy over our entrance - even The Hoff came over and said it was "pretty cool!". It was only a short trip though as the next day we were back on the ferry and off to London for the next checkpoint where we took a different Mono to please the capital's crowds.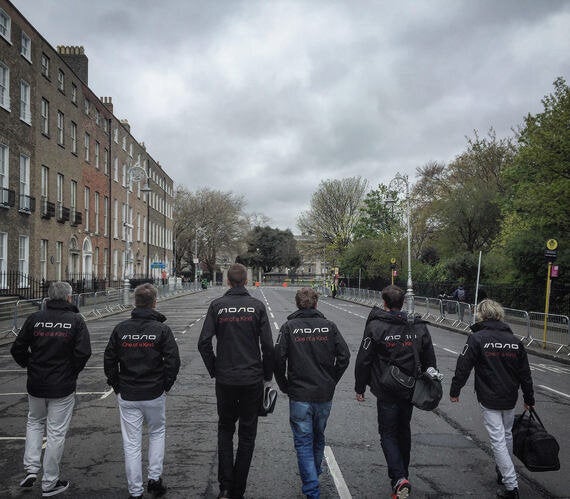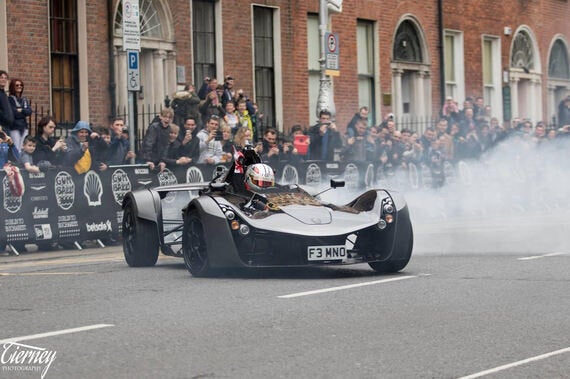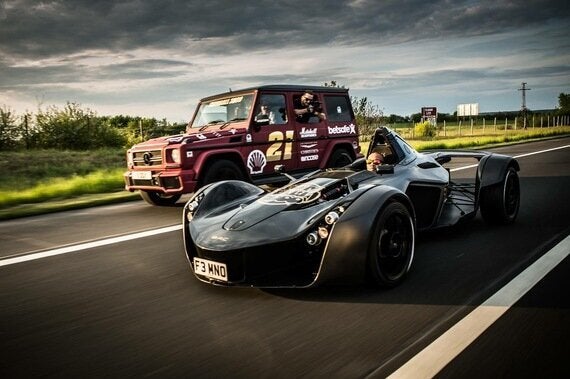 Here we were joined by Birds Eye View productions who set up a cool 360 camera rig on the car as we paraded through a fully shut down Regents Street in London with 100,000 people looking over at us. It was an amazing experience!! Even the weather held out. This was followed by a great night at Tape London watching Afrojack, who was also doing the rally.
Enough fun though, it was time to get back home to Manchester, into the gym and prepped for the FIA WEC round 2 of our championship at the iconic Spa race circuit in Belgium. I flew on the Wednesday over to Brussels (not fun with all the security at the moment!) and I was signed on and walking the track with the race team by lunch time. We do this before every race to access the track and talk through our strategy, racing lines, weather, etc etc. It's also a nice social and a chance to get out of the race truck meeting room.
The race weekend started off tough for us with some engine problems which soon let us down at the start of the race after qualifying 3rd in our class. My stint was the middle stint, baking hot and a double, but it was fun none the less. We climbed back up the order and managed to finish 3rd in our class. Still a lot of work to be done to get us to the top step at the next big one... Le Mans 24hours !!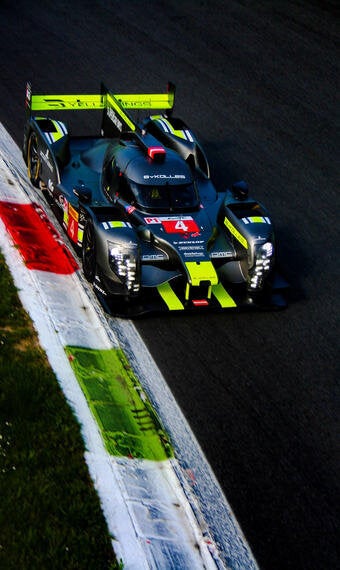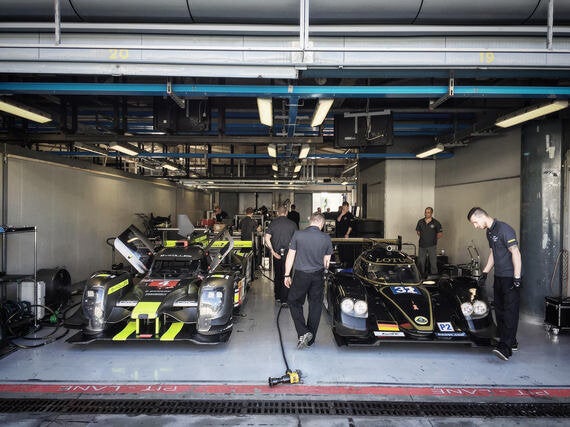 The night I landed back in the UK from Spa I got a call from McLaren to come over to the South of France to drive some of their new supercars and coach on their Pure McLaren Programme.. what a treat! So back to the airport, onto the plane to meet the guys. It was a great day with over 30 McLarens on track and a lot of familiar faces driving on the day. It felt like a whirlwind trip as I landed 40 hours later and back home again... gotta love the racing life!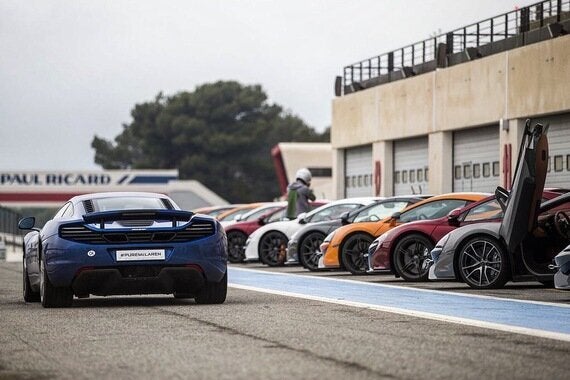 Next on the agenda was a Triathlon - which was tough - two days coaching at Donnington Park circuit , a factory tour for the Supercar Driver members at BAC Mono HQ and a photoshoot with my sponsor Freem Race clothing in Manchester... Told you it was a busy week and the weekend didn't calm down either...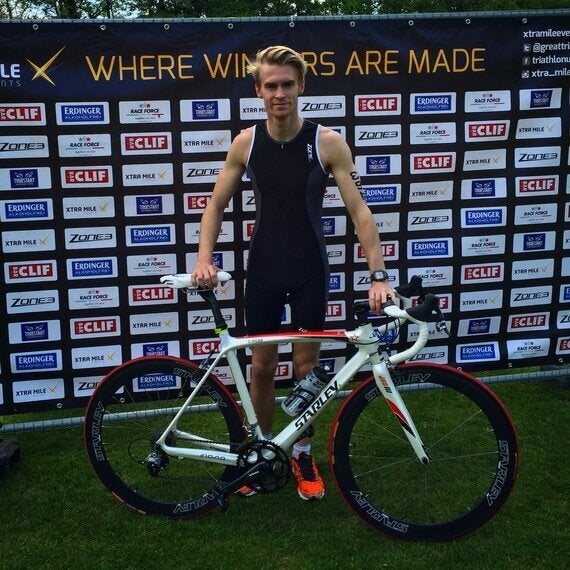 Saturday was a day called VMAX 200 where over 100 entered hyper-cars try and achieve 200mph on a closed down runway. I was hired to drive for Koenigsegg in their $6Million 1 and 6 One:1 Hypercars. It was an incredible but nerve-racking day as we built up, bit by bit, in this incredible car to try and break the current record of 229mph. With all eyes on us and TV crews filming, we had to do it! Rain constantly interrupted us until one hour before the end, when we had a slightly dry spell, I went out on a passenger run and did 235mph! Everyone was screaming when I came in - it was elation. Five minutes later I went back out and did 240mph and it turns out that is what they limited the car to as they didn't think I would get near that! You can watch it here.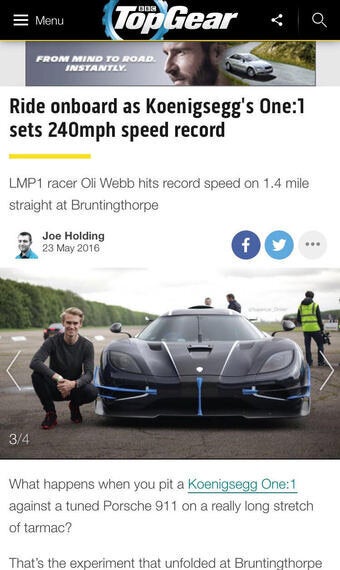 That evening I went home with a big smile on my face, which only grew bigger when Man Utd won the FA Cup that evening! Could the weekend get any better? Yes.. Sunday was the 10km Great Manchester run which I ran with some friends in memory of Kirsty and the Kirsty Club Charity. A beautiful sunny day, run completed and a pint to finish the weekend off on a high!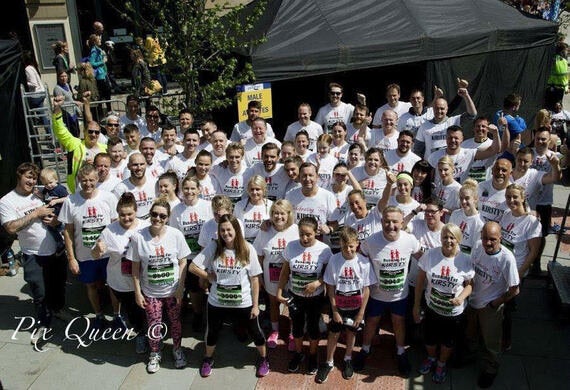 Now it's Monday morning and i'm writing this on the plane on the way to Milan where I'll be testing straight line speed with my race team ByKolles at the famous Monza Autodroma circuit. Loving life and keeping busy. I'll update you all after my test and on the lead up to Le Mans !