Hands up who goes to the gym. Hands down if it's pay-per-use.
Bet that doesn't leave too many.
Gym-ing use to be a thing of commitment. I remember watching an episode of Friends (only if I'd brushed my teeth first - that was the deal) where Chandler tries to quit his gym membership and ends up extending it and adding Ross to the bill. Back then, gym-trap was a thing. The cliqued rush for cardio equipment in January was fierce, and by the time dry January wore off and everyone forgot their resolutions, users were already tied into a year contract.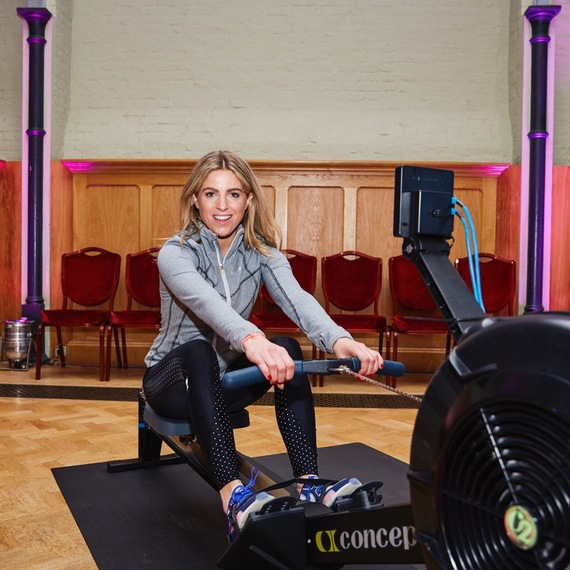 Photo: Blogger's Own
Pay-as-you go gyms were the cheap, unspoken cousin to 'regular' gym packages. When I was at uni, there were two options for membership at the student gym on campus: normal (£70 a year. A YEAR!!) for anytime access or a much-lied-about £30 plus £1.20 per off-peak visit. I took the £30 option but then was faced with the decision of whether I wanted an extra dash and splash at Timepiece that night, or whether I wanted to spend that on the hamster wheel (aka treadmill. I was afraid of weights back then). The drink generally won, not because I'm a big drinker, but because it was the easy option and I didn't HAVE to attend to make the most of a membership.
Things changed when dedicated pay-to-train gyms emerged. Because now, they're fit AF. And there's a point to them.
Another Space in Soho has yoga, HIIT and boxing classes; the PT gym I train at (Duo Chelsea) is totally non-membership, and BXR just launched with a pay to train section downstairs. Of course the whole thing was arguably kicked-off when Barry's Bootcamp came over from the states, and places like BarreCORE have been going for years.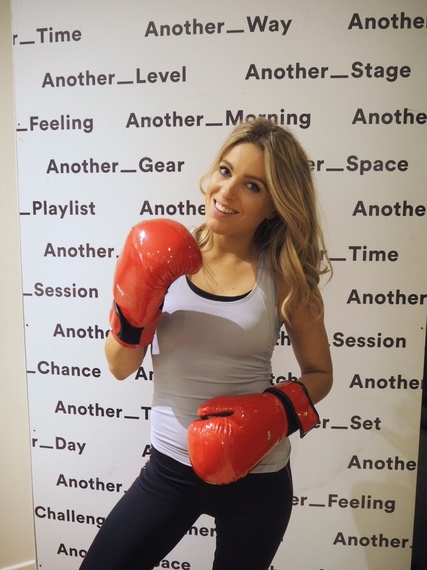 Photo: Blogger's Own
There's so much choice that there is literally no point in committing anymore. And that leaves classes full of people who really want to be there. I mean, you're unlikely to pay £20 for an hour class to then mess around or not push yourself. And through this there seems to be a greater sense of belonging. #Fitfam trends about once a week, and Chelsea's Lomax has a chalked-up leaderboard up the stairs. 1Rebel has something similar, but more like a hall of fame. I think. TBH I couldn't really see as I left the spinning room, so who knows.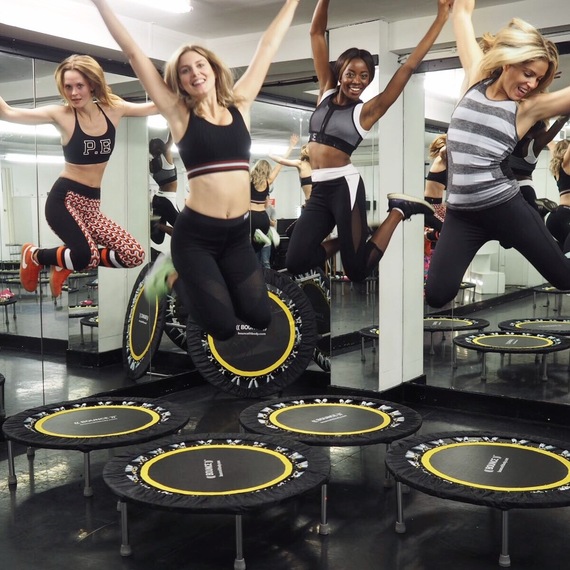 Photo: Blogger's Own
So we're no longer a slave to the formal gym memberships. Hurrah. Will the decreased pressure help foundling relationships with the gym thrive? Or will we cheat on gym for bar and pub? Yikes.