Before we begin, let me explain. I am a worrier. Risk averse, serial planner, all of the above. I harbour an irritating tendency to assume the worst by default, and there is rarely much causation for these hypochondriac idiosyncrasies. Take crossing the road, for example: I have never once had any form of traffic accident (touch wood). No near miss, even - nor far miss actually, for that matter. Yet I am an exceedingly anxious crosser. I'm the one who always gets left behind on the wrong side of a crossing, looking slightly lost and concerned as traffic crawls past.
It would surely be remiss of me to recognise a glaring character flaw and not take steps to fix it. So, this year, I began a new policy: just say yes. Note: obviously, this is within reason - I find there's a fine line between getting out of my comfort zone and being stupid.
Last night, I took great steps out of my normally neutral make-up comfort zone: I wore a red lip to the Revlon #chooselove ball. Red is not my thing - I tend to worry (I know) it'll wash me out because I have naturally pale skin. Yesterday though, Fake Bake popped-up (literally - they erected a tanning tent in literally seconds) in my flat, so I decided the take the red lip plunge. Arguably my dress was perhaps a risk too far - the double split sitch toyed with some serious wardrobe malfunctions through-out the night. Think I got away with it. Think...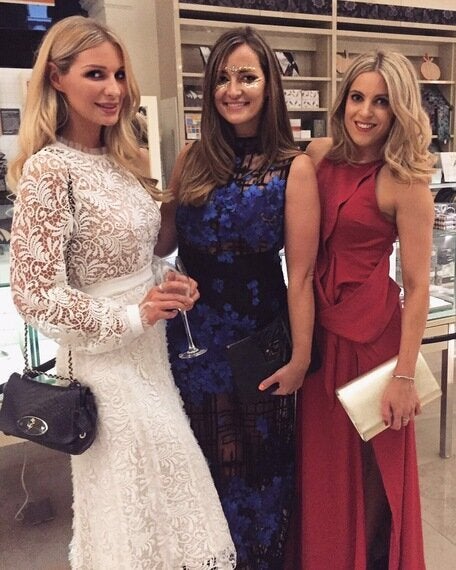 With the Newman-Young beauties (L-R: Olivia, Fran)
I don't always take to a challenge with quite such gusto. However, a month or so ago, one of the TV channels I work with challenged me to face my fear of heights with a trip to a (very) elevated trapeze swing. I'd like to say I nailed it but I did not. I clung to the safety rope, stamped my feet, and generally behaved like a baby. I dimly recall even accusing my instructors of lying to me (sorry, instructors).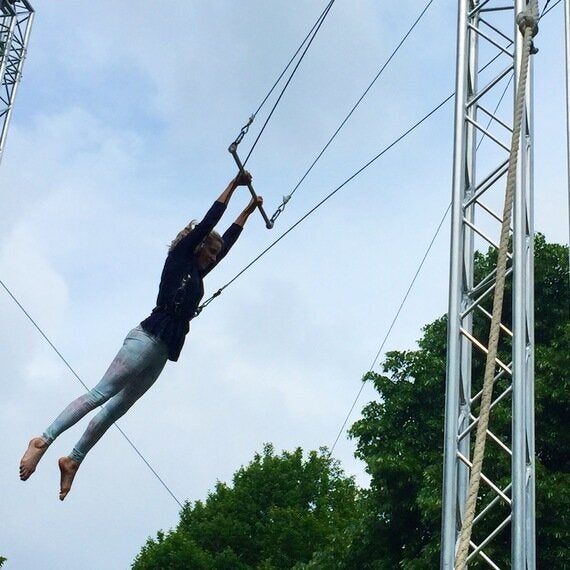 As a relative festival virgin (I've done V-Fest but let's be honest, hanging out in the Louder Lounge barely counts), Love Box last weekend was also a step outside. Luckily, I'd been kitted out with a back-pack so I could go hands-free, which left me able to cling to my Hoxton Radio buddies as much as my separation anxiety demanded.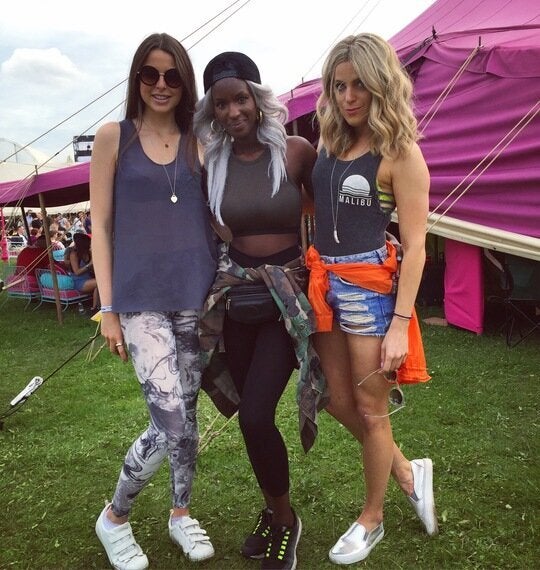 Not quite so scary but still a exciting and a serious buzz, I've been filming a series of shorts for Superdrug's YouTube channel with a stream of very cool, inspirational girls. This week I was interviewing one of The Saturdays about her latest beauty campaign. Hashtag girl crush. Think (read: hope) I handled it with dignity. I did make her take a selfie with me though. Cringe.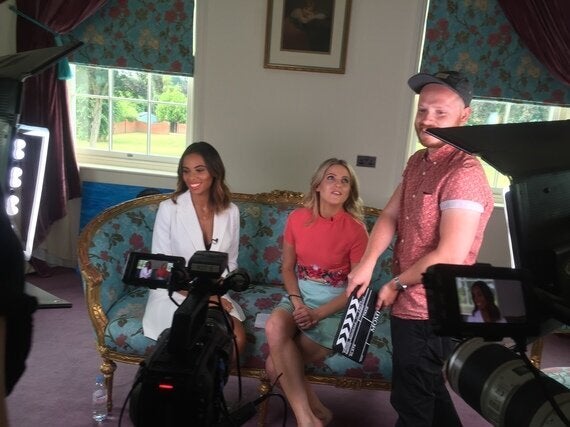 I guess the general message is just to give things a go - they are rarely as bad as you first fear they might be. Or maybe that's just because my over-worrying mind escalates even the tiniest whiff of negativity to severe gloom and doom.
Either way, I'm trying new stuff. This morning, I tried a new breakfast, signed up to a subscription to beauty box (it's sort of in line with my new-found philosophy - TILI stands for Try It Like It), and tonight I'm off to an immersive cinema thing. Not particularly challenging, I'll admit. But I'm doing it anyway.