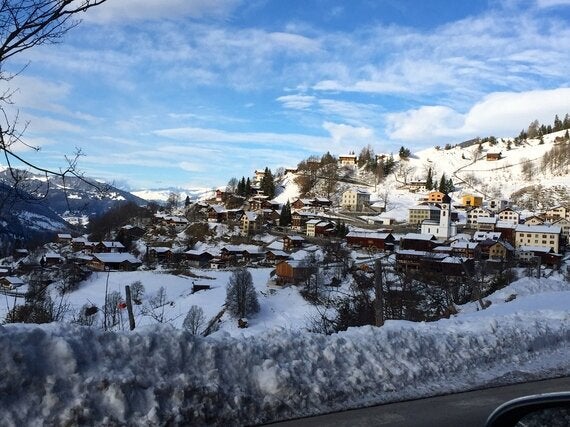 Village in Swiss Alps Image ©Olivia Greenway
By many accounts, Switzerland is the most expensive country in the world. It's also one of the most beautiful and offers superb skiing. It would be a shame to dismiss it entirely on grounds of cost. Gstaad, in southwest Switzerland is one of the longest established ski resorts, associated with old money, celebrity residents and the jet set. It's a sophisticated small town of mainly designer shops set in traditional wooden chalets. Zermatt is in the south near the Italian border. Traffic free in the central area, it has the Matter Vispa River running through, a railway station, church, museum and a large variety of shops and restaurants. Riffelalp is a twenty-minute train ride from Zermatt and situated in glorious isolation. St Moritz in the southeast hosted the Winter Olympics in 1928. As well as skiing, there is winter polo on the frozen lake and the world's only natural bob run. North of here is Arosa, in winter a delightful snowy Alpine town.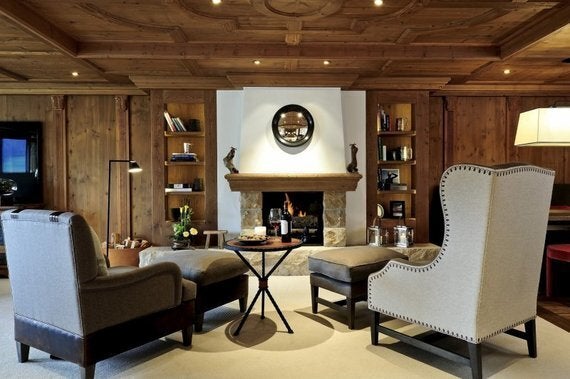 ©Image The Alpina, Gstaad
The newest five star in Gstaad, this is the one that will impress with its bold, satisfying design and attention to detail. Using mainly natural materials, it features solid timber, Italian leather and local stone. Characterful open plan suites have a stone working fireplace and private balcony. There is a choice of dining including a one-star Michelin option, an extensive spa with indoor and outdoor heated pools and supervised kids club. Complimentary shuttles are provided to the ski lifts and there is a ski room with lockers and shop. With a large private modern art collection for guests to enjoy, the Alpina would suit discerning skiers who crave a degree of luxury in their downtime.
Mont Cervin Palace, Zermatt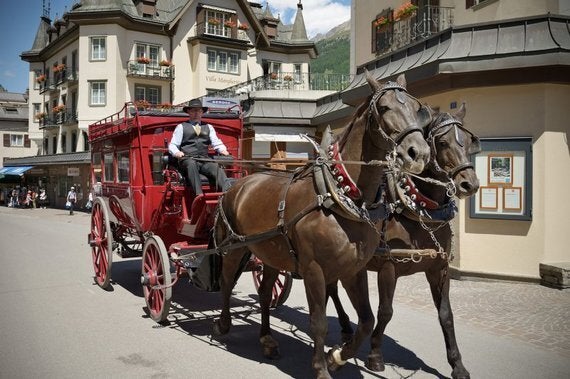 ©Image Mont Cervin Palace, Zermatt
Situated in the centre of the lively and historic Alpine town of Zermatt, the hotel is handy for both the ski lifts and après ski. Collection from the station is by horse and carriage during daylight hours. A largely traffic free resort, the town is flat and walkable. The hotel has a superb ski room with a complimentary coffee area, large lockers, ski shop and ski concierge. All room rates include breakfast and free soft drinks in the mini bar. There is a large indoor/outdoor pool and comprehensive spa. A one Michelin star restaurant is among the dining options, completing the package for this delightful hotel.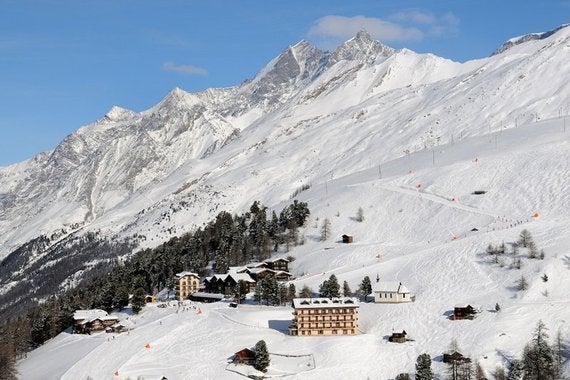 Getting here is an adventure in itself. Take the cogwheel train from Zermatt where you will climb to over 2200 metres. Once at the station, a snowmobile from the hotel will greet you, or it's a five-minute walk through the snow. Built in 1881 with later additions, the hotel is completely private with ski in ski out from the front door. The hotel has a ski room with lockers and a small shop. There's a supervised kids club and teen room with indoor games. Another feature is a retro bowling alley with wooden balls. There are several dining options, most with sun terraces. The hotel has a small spa and ice rink. This is a good choice for ski bunnies who relish being away from it all.
Suvretta House, St Moritz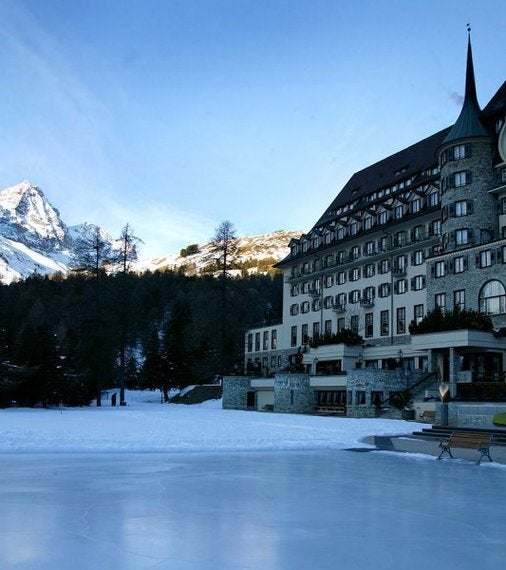 Suvretta House is a ski in ski out hotel with a private ski lift, a mile out of town. The hotel ski room has heated lockers. As well as skiing, there is a curling rink with lessons on hand and a skating rink. An in-house professional will help you with your bridge game too. The small spa has a large indoor pool and heated outdoor Jacuzzi. The hotel has a complimentary kids club and ice castle for outdoor fun. Superb dining options include a traditional stube as well as fine dining. A free shuttle takes guests to town on request.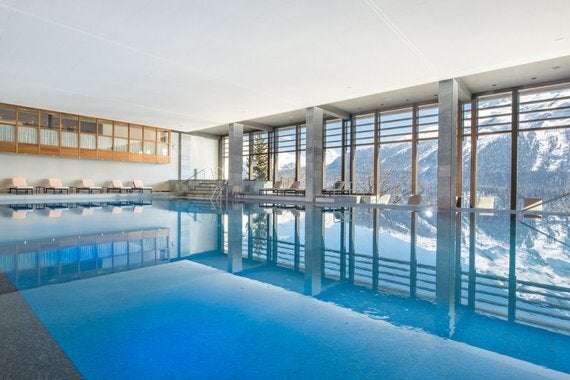 © Image Kulm Hotel, St Moritz
Built in 1856, the hotel has a long tradition of winter sports, with sled racing as a sport originating here the 1870s and the grounds home to the world famous Cresta Run. There is a complimentary ski shuttle to the nearby lifts, ski room and heated lockers. The comprehensive spa has a large indoor and outdoor pool. A supervised kids club with trained play leader also offers supervised meals. Wide-ranging dining options include French, Swiss, Italian and Japanese. Most rooms offer views of the mountains or the lake.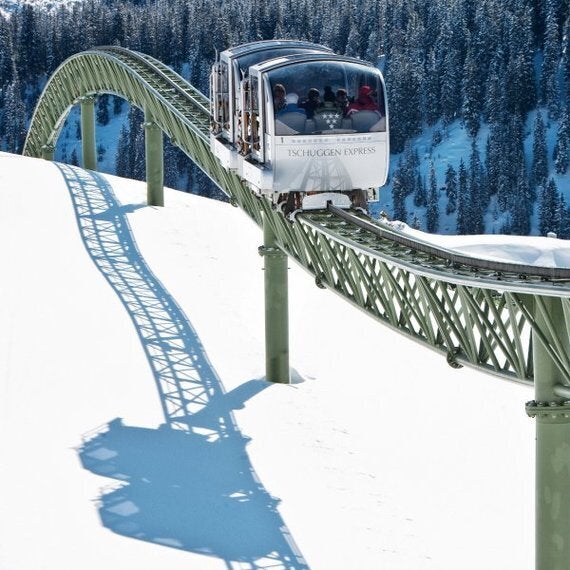 © Image Tschuggen Grand, Arosa
Arriving at Arosa in winter is like driving into a Christmas card scene. For the last mile or so up to the dead end village, the roads are deliberately kept uncleared, giving it a truly snowy feel. This ski in ski out hotel has a good ski room with easy access to the slopes. A private train - The Tschuggen Express - will take you to an even higher altitude. The futuristic looking spa is one of the largest in Europe, with both indoor and outdoor heated pools. Guestrooms with mountain views are of generous proportions and have balconies. A wide dining choice includes a one Michelin star restaurant.
Related