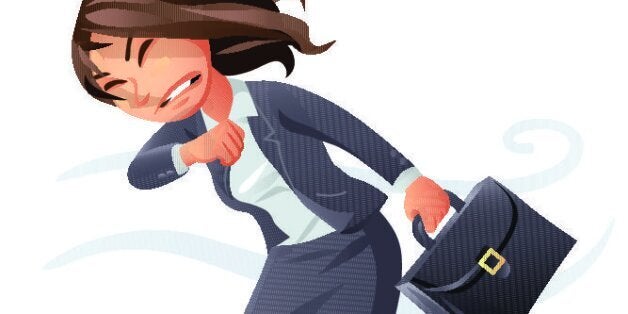 Do you take pride in what you do on a daily basis? Does the alarm clock on a Monday morning fill you with dread, or can you not wait to get into your workplace and set the world alight with the amount you can achieve throughout the week?
The nation appears to be broadly split down the middle, if recent research conducted by AAT is anything to go by. A survey carried out of 2,000 UK workers found that 56 per cent say they see their work as 'just a job to pay the bills', compared to 44 per cent who told us that they are in a 'career' and are proud of what they do.
Seeing your role as part of your wider career means that the education, experience, training and qualifications you have built to date are all relevant to both your current position and will guide what you do in the future. And it's the training element in particular that can always be built on at any time in the workplace - something your employers have a responsibility to provide.
Further research conducted by AAT with British workers told us that 30 per cent of staff have never had any form of work-related finance training, and 38 per cent admitted to us that they search online to find out how to do their jobs better in their own time. Yet a fifth of managers are concerned that training their own staff will only help them develop their full careers, not benefit their current job.
They needn't be so concerned. Only one in ten employees reported to us that they seek training to help them move on in their career. In reality, almost three-quarters want to learn more at work to help them succeed more in their existing jobs and nearly half agreed that training would make them more productive.
Through providing them with training opportunities, companies can help make their employees see the importance of their current role, and how it helps fit in with their overall career plan but not in a way where the training they offer acts merely as a stepping stone to another job. This can lead to employees feeling more reassured that their career is heading in the direction that they want it to, that they are being challenged to improve in their current role, and they are being equipped with the tools necessary to make them feel more confident and comfortable.
Training engages employees and, by the looks of our research results, can in fact lead them to greater loyalty in their current role. There is a phrase used in businesses nationwide where bosses of companies are nervously checking the payrolls and asking 'What if we train our staff and they leave?', clearly concerned not only by the cost of training (which don't have to be prohibitive) but by the potential that the staff will put their new-found skills to use at a competitor. To which, of course, there is only one answer: 'What if you don't train them, and they stay?' Training is a powerful tool in terms of employees feeling they are part of the bigger picture and are achieving their career goals.
Career change will be the best option for some
For those workers who really see their current position as a job simply to put food on the table and are never likely to see it as part of their wider career aims, perhaps they need to think about how to regain enthusiasm for their working life - even if this ultimately means changing into a career that is more favourable to them.
Most people don't enjoy going through their entire working life being in jobs that are totally different and unattached to one another - ultimately the majority of people will gravitate towards one or two areas that they enjoy working in, and the skills and qualifications they gain will complement these specialisms to make them more attractive propositions to potential employees.
If you are going to head in an entirely new direction, you are most likely going to want to find a career you enjoy, even if this could mean having a few jobs within that new sector. Our experience is that many students come to retrain into our accounting qualifications at all ages, including some people in their 70s.
There are lots of options available out there, including distance learning studying, which means you can really take the bull by the horns if you feel that you are stuck in a dead end role.
With people now working considerably longer than they used to - the current state pension now doesn't kick in until 65 for women and 66 for me, and it's still rising - it may be that you wish to retrain to effectively have two (or more) total 'careers' within your overall working life. Continued learning and training will be your key to success.