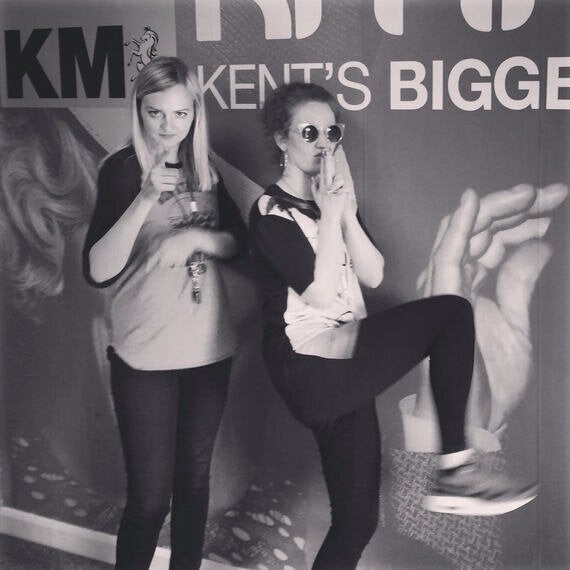 Despite the fact the year started with me flipping tables on her behalf, Jess Glynne has had a freakin fabulous year. In Feb she was nominated for 3 BRIT awards but as we know 2016 has been having a giraffe in a bubble bath because she won exactly none of them. Despite this hard knock and the wrecking of one radio studio, I knew that 2016 was still looking good for Jess.
She played roughly a million shows in medium sized venues across the country before announcing an arena tour (bearing in mind there are very few artists who's debut album get's them to the O2 Arena). She toured the US & Australia too, played Glastonbury and opened a gig for Beyonce. Even Adele would be well jell of that. I actually had a mate text me two weeks ago saying 'I know you love Jess Glynne and I've just been to see her live and now I think I might be in love with her too' which is scientific evidence that I've been right all this time. Fingers crossed she's been recording whilst on the road because if I don't hear another uplifting song about how it's all going to be okay, I don't think the pain of 2016 will have been worth it.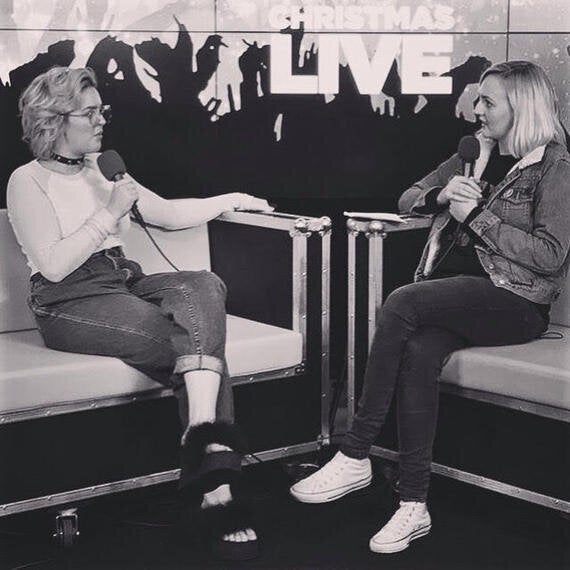 I caught up with Anne-Marie a few days ago and because she's kind of new to the solo artist scene I thought she might be a little shut off. I bloody love it when I'm wrong. She was one of the most open, warm and relaxed musicians I've ever had the pleasure of meeting. Whether it was her Essex accent, her gorilla feet shoes or the fact she threatened to punch someone in the face for me, she is clearly very comfortable in her own skin and that makes her stand out like a sore thumb.
She made it to the final three on the BRITs Critics Choice list this year and collaborated with Clean Bandit and Sean Paul which kept her at number one for 6 weeks (which is a freakin' long time nowadays innit?). You also might recognise her from collaborations with Rudimental and appearing on stage in a musical next to Jessie J at the age of 12 (lol, just wanted to get that fact in). She's been nominated for a MOBO and an MTV EMA too which just goes to prove she's got the industry on her side. Watch dis space and listen to 'Alarm' whilst you watch it.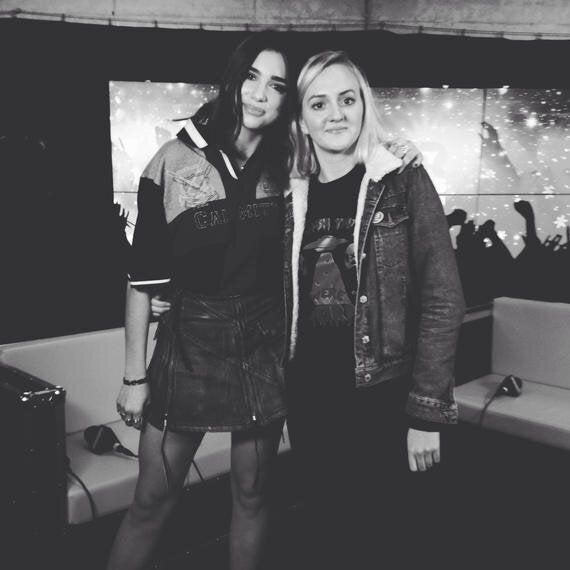 I went on holiday to Croatia in the summer because it's nice to use the EU passport whilst we still can and on the long coach transfer from the airport to hotel, we were listening to the radio. I must of heard Dua Lipa 3 or 4 times and my ears pricked up because we'd only just started playing her on The Hits. Turns out, she's massive in the mainland and a couple of months later, I was really excited when she popped in for an interview to see what the fuss was about. It was refreshing that she didn't wait for her manager to introduce her, instead she just stuck her hand right out there and instantly earned herself some cool popstar points.
She also got on board with the interview (she lost her mind when I told her about some twins that were born 87 days apart) and happily ridiculed me for riding a micro scooter to work (which I have now stopped doing). Nominated for the Sound of BBC, MTV EMA's and Brits Critics Choice, Dua Lipa is clearly making all the right noises to get people sitting up and listening. She's had two solo tunes which have made it into the Top 40 this year and collaborated with Sean Paul (she's in good company, Little Mix, Sia and of course, Anne-Marie have done it too).
Related