You may have heard in the news of the death of Thailand's beloved king who passed away on the 13th October, aged 88. What you may not have heard, however, is that Thailand has declared a one-year mourning period, and even if you have heard of this, you may not know exactly what it means. There have been several discussions as to how this will affect travel to Thailand in the coming year in terms of leisure, tourism and partying - hopefully this will clarify any confusion for you.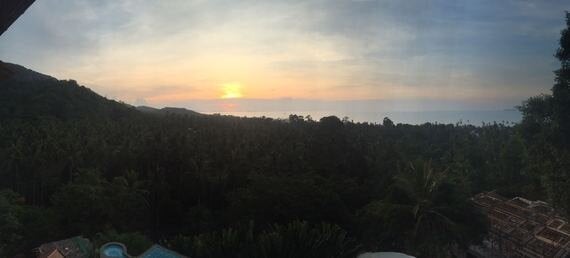 King Bhumibol Adulyadej was Thailand's longest reigning monarch and so his death has caused genuine sadness and upset among his people. When the King's death was announced, friends and families gathered together to mourn and pray. In Bangkok, usual busy streets were replaced with tuk-tuk drivers in tears and shop-keepers, market stalls, bars and restaurants slowly shutting up shop.
In simple words, a year of national mourning means that the government has suggested everyone should feel respectful and sad, and grieve for their King's passing. According to the Foreign and Commonwealth Office (FCO), visitors should respect the feelings and sensitivities of the Thai people at this time.
Residents have been asked to wear black and also to avoid participating in 'festivities' for 30 days. Visitors do not necessarily have to wear black but are advised to wear conservative, dark clothing (no exposed shoulders or legs below the knee) during this time of mourning as a gesture of respect.
In a public announcement, the country's Prime Minister has also said that entertainment must be 'toned down' for a month. The FCO advises that during this time of the mourning period, some entertainment venues, including restaurants, bars, and clubs may be closed or operating on restricted hours. National security will be increased meaning that travellers should take extra care with their travel plans and arrangements. The best thing to do is check before you travel either online on the FCO website or on the Tourism Authority Thailand (TAT) website for valid information.
As often is the case for religious events and remembrances in Thailand, in some places, the consumption and sale of alcohol may be banned for a short time. Visitors are urged to respect this and check before travel to see if any specific announcements have been made for a particular place. It is unlikely, however, that large shopping centres, beaches and major tourist attractions will close but it is always worth checking in advance. The TAT website offers specific areas which may be closed or affected by this announcement in Thailand.
In general, visitors should be able to go about their travels fairly normally, as long as they take care to act respectfully of the locals and their time of mourning. It is also not recommended to engage in any political discussion or make any derogatory comments about the Thai monarchy and the current situation. The best thing to do is research in advance by checking on the FCO website and twitter for up to date information so you know before you go!