I was pointed to this article on The Guardian's website which points to Birmingham as a city that when promoting itself nationally, often leads with a defense of the city. Hardly surprising really when, even in on The Guardian's website, you click on the link to other articles about the city and it comes up with the omnipresent and ongoing Trojan Horse debacle, stabbings and shootings. No wonder the people of Birmingham feel they have a case to make. Indeed, it only takes Staurt Jeffries a few paragraphs before the article becomes yet another piece focusing on the Trojan Horse piece and impending council cuts, albeit sympathetic to this city I have come to know and love as my second home.
In interviewing Imran Awan, a criminologist at Birmingham City University, for his article "An Ode To Birmingham", I read words that chimed with my own beliefs; the need for a counter-narrative against the dire news coming out of Birmingham in recent months that misrepresents Britain's Second City to the rest of the country. This already exists, as Jefferies already points out, in such online sites like paradisecircus.com (formerly birminghamisnotshit.com) but it needs to be embraced by other too. So, in my own way - and the reason behind starting to blog for The Huffington Post in the first place - here is my own personal list of great things in Birmingham in no particular order.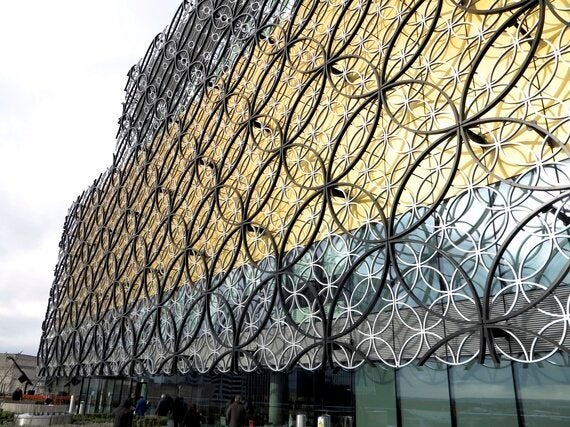 Local pub and musical mecca, The Hare and Hounds has been in the safe hands of DJ Adam Regan for a number of years now and he has transformed into the go-to venue in the Midlands and not just Birmingham for musical acts new and established. Recently recognized as the first pub UB40 played in where else could you find the likes of DJ Yoda, Gilles Peterson and Ruts DC playing live from above a pub pretty much every night of the week? This is a venue artists' love and come back to again and again. It's not too uncommon to rub shoulders with these acts on a warm summer's afternoon as they stop for liquid libations and chat with us locals before their set. Beer and pubs can often be the great leveler in the absence of Death.
With the over exposed street artist Banksy drawing the lazy eye of the art world to the streets of London; Birmingham can easily be forgotten. But the city that gave us Goldie the graffiti artist long before it gave us Goldie the composer has its own vibrant and friendly graffiti scene and wants the world to know this. On Saturday September 6th 2014 Birmingham will play host to over 100 street artists from Birmingham and the world as it celebrates the multi-coloured walls that brighten up this otherwise unloved industrial quarter of Brum Town. Alongside this huge free outdoor event will sit the grand final of Birmingham's Secret Walls, which will see the two finalist of this knock out competition, that runs across the summer at Boxxed in Digbeth, compete on two blank canvases across 90 minutes. The only game this summer where we are guaranteed an England win.
Open seven days a week, the new library will celebrate its first year anniversary this September, representing Europe's largest and the home of the BFI's Mediatheque, providing free on site access to the National Film Archive, workshops for young and old and a film club too. Oh, and there's a roof top garden as well that provides a stunning view of Birmingham. All this and books which do not need to worry about their demise any time soon if the crowds there daily are anything to go by. This library, with its stunning façade reminiscent of Arabian design and reflective of the city's multi-cultural communities, has really held invigorate a city wide interest in reading and is often the first place my daughter wants to go when visiting the city centre.
Birmingham's Christmas Market
The oldest and largest authentic Christmas Markets in Britain going back to 1992 and brought over from Frankfurt, one of six cities internationally partnered with Birmingham. It has grown in recent years to include more British style seasonal fare (roast hog, arts and crafts) and now runs the length of New Street before spreading out across both Chamberlain and Centenary Squares and up towards the aforementioned library. I recommend an evening outing to really soak up both the atmosphere and the German gluckwein. My tip; visit it on the last day (December 22nd this year) to pick up the best bargains as traders don't want to be shipping unsold stock back across the waters to the Fatherland. That's when I get a lot of my Christmas shopping done, but don't tell my family.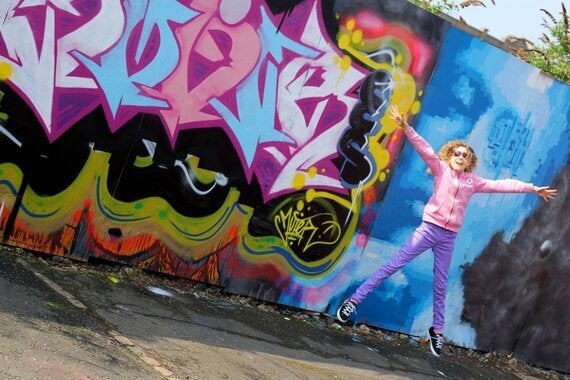 Just one of the many graffiti pieces on the streets of Birmingham
With nearly 1 million visitors a year, this cultural hub sitting as it does within the beautiful surroundings of Cannon Hill Park, has itself been subject to a £15 million renovation and extension re-opening back in 2010 to offer the arts to the people of Birmingham. In doing so it has widened its appeal and its relationship with its customers too. Offering an end-of-the month food fair, live musical events, cinema and theatre as well as workshops all year round, aimed at both the budding amateur or professional looking to improve their skills whether it be in Photoshop or pottery. With public access increased by 40% there is so much more it can offer. Over the summer they are even offering their own outdoor cinema club screening classics such as 'Invasion of The Body Snatchers' as well as 'Alien', the one I'm looking forward to the most, it must be said.
If there is a counter narrative, and there is, then it is one of a city on the cusp of great things. With renovation and entrepreneurial enthusiasm happening across the city and spring boarding, for me, from the re-opening of the Bullring Centre back in 2003 - the year I moved to this great city - the best is still to come. The smell of success is starting to fill the noses of the citizens of Birmingham and they are beginning to realize the potential of this place. Watch out world, here come the Brummies!