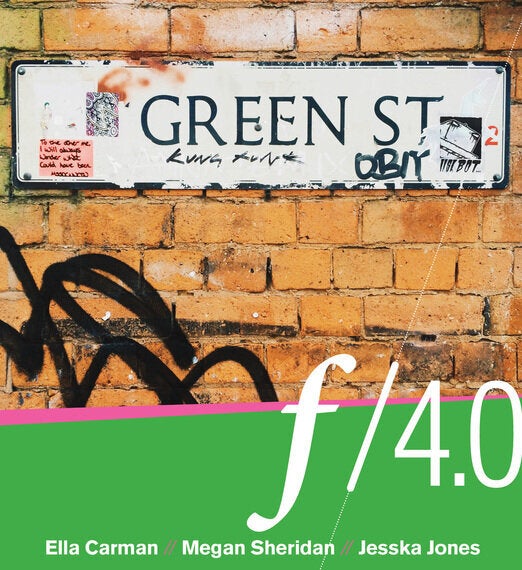 The Arts have seen better days, a time when they were wined and dined and had sweet nothings whispered in their ears before being paraded through the streets to great fanfare. But it would seem that those times are long over and the Arts are now that ex-partners who have had too many promises broken and left on the scrap heap scraping for pennies.
At least this has been my experience recently when attempting to exhibit artwork produced by Birmingham schools. First the promises, then the ignored phone calls. A jilted lover who on this occasion was saved by the good people of Birmingham's Millennium Point and the one-woman crusader, Margaret Way, who helped us gain the space for which we were extremely grateful.
Unfortunately this is the state of play in Birmingham it would seem in today's climate. I am sure it's the same for many cities too. More and more, young artists today are looking to alternative means of promoting and exhibiting their work, and often with great success as a result of their determination. Where will the next crop of young voices emerge from if the city seems not to want to promote these voices?
Three graduating students, Ella Carman, Megan Sheridan and Jesska Jones were soon to be asking themselves this very same question.
After taking up the challenge set by their university to find a suitable venue and set up their own exhibition, they soon found that it was easier said than done. With the quick evaporation of any sniff of funding, these three photography students, fuelled on grit, took to the streets of Birmingham and hit them running while still studying at university and setting up their own graduation show to boot. The show to be called Green Street F4.0 was already germinating.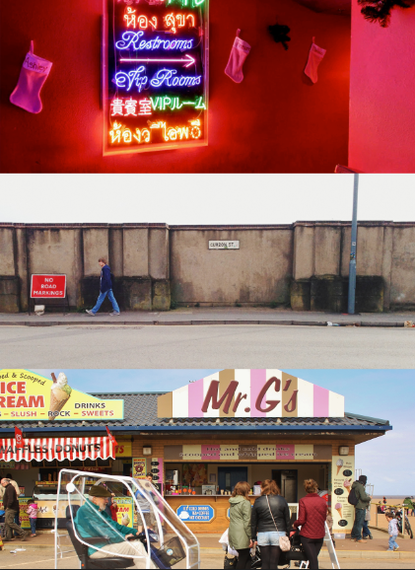 Meeting with these three documentarians, each working with different photographic formats, it was clear that beyond the strong friendship was a shared vision in what they wanted to accomplish. More than just a set of photographs in frames, they all want to take art back to the streets, making it accessible to as many people as possible. Their vision is to be able to illustrate through this show how two genres of visual arts inspired by our environment can collaborate and communicate with one another, utilizing Google Maps as well as iPhones and the more conventional DSLR to capture their subject matter and create a show that will also include interactivity. So, in creating this showcase, they called in a number of favours from the close-knit street art community of Birmingham, getting well known Brum graffiti artists, Liskbot, Foka Wolf and the city's adopted son, setdebelleza, to work on pieces live and throughout the launch night, next Friday 20th June. That was step one.
Step two? How to get a suitable venue for nothing?
The solution? Green Street Warehouse, an old industrial building with a real sense of camaraderie and communal responsibility right in the heart of graffiti territory, Digbeth. I have come to realise that the people of Birmingham are not adept at blowing their own trumpet. Modesty has seen outsiders fail to recognize the raw talent here in Britain's Second City. I mean, when Black Sabbath are still one of Birmingham's high cultural points in recent decades, something somewhere has gone wrong. A breakdown in communications.
Managed by the charming Dan Tighe, Green Street Warehouse exists to promote the Arts in Birmingham, offering the space for free on a non-profit basis. A space that, when I entered for the first time, felt like something from Adventure Time, but if Finn was about 5 years older and into music. Old projectors sat upon vintage dressers cordoned off with billowing drapes that acted as walls separating the different spaces. Elderly instruments welcomed you in and the odd piece of original art sat next to reproductions of past masters, Bohemian bric-a-brac. I look forward to its mutation by the opening night and would recommend it highly to any would-be artist wanting to find their feet in the under-funded world of the Arts.
Step Three: build it and they will come. Not that easy, I know, but with good word-of-mouth and the help of another artistically minded friend of this triumphant trio, graphic designer Mark Murphy on flyer duties, things seem to have come together seamlessly. But then, as people stand there next Friday and look at the finished show, they will not know of the Amazonian labours these three photographers have had to battle with. These artists will not be the last.
In a country were 1 million 18-25 year olds are on the dole, something has to be done. Self-promotion is a great way to do tackle the issue and needn't be that costly either. You just need the energy and good friends.
All that's left, of course, is the show. A brave and bold effort (they are the only group in their cohort even attempting such a feat) I hope the art community of Birmingham can get behind them. Well, Birmingham, can you?
Green Street F4.0 is only on for three days and three days only. Launching Friday 20th June at 6.30pm and running till Sunday 22nd. Well worth a visit to catch new inspiration and entrepreneurial voices from Birmingham and showcasing 'Brum Town' itself in the process.