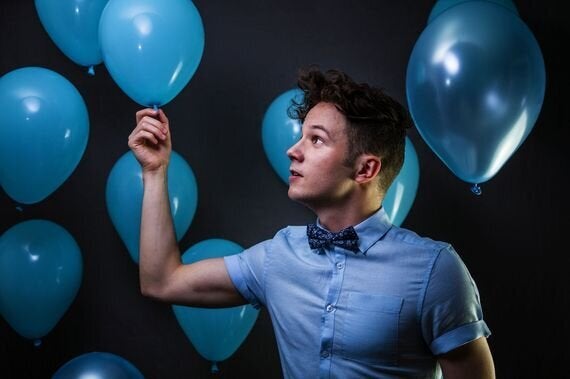 Last week should have been a happy one: I was celebrating at the launch party of my new LGBT+ educational book, Prince Henry with close friends, family members of the press and proud LGBT+ advocates and allies, in a Soho gay bar. It should have felt safe, and it should have been another step forward.
It should have been a happy month for the LGBT community too, as the world was celebrating LGBT Pride month.
Instead, that same week, 49 people were killed in Orlando, and another 50 injured, in what should have been a safe space for them. They were out having fun like I was, and I can't help but think - maybe some of them were out in exactly the same fashion, celebrating their latest achievements in helping the LGBT community?
We cannot really make sense of it all just yet. But we can be sad, we can be angry, and we can decide to continue the work that we started. This is a crime that stemmed from hatred, a hatred deeply-entrenched within the killer, as something that had been learned early on in life.
I firmly believe that prejudice, discrimination and hatred can be fought with education. That we can combat homophobia - and that we can teach love, kindness and respect to everyone. Not only to kids!
The book I was celebrating is Prince Henry, a gay fairy tale for young readers. By providing children with varied role models within popular culture, we can teach them about diversity as a positive concept. We can combat homophobia before it has even begun.
Teaching a child is teaching the next generation of leaders, thinkers, humans. Prince Henry, in what started as a Youtube animation as part of the Pop'n'Olly project, is now being used in British schools to educate against prejudice. The demand for such resources is clear: our catalogue of LGBT+ videos is now growing, and we can provide an increasing number of tools to teachers and parents. Resources that will shape a more respectful, accepting society for future generations.
I have been deeply saddened but also moved by our response to this tragedy. It is inspiring to see that our pride is not quiet, is not ashamed and is not afraid. It is a pride that belongs to everyone including our straight allies. A pride that stretches across the planet, which lights up landmarks and silences usually busy streets.
Now let's continue to have pride in our safe spaces, but as a world let's endeavour to make sure that every space, every bar, school, office, every street is safe. And not just for the LGBT+ community, but for everyone. Because, as Prince Henry would put it "we are all equal, no matter how rich, or poor, or different or similar. We are all worth the exact same. We are all priceless."
Pop'n'Olly is a free resource providing LGBT+ educational videos for use by children, parents and teachers aiming to help educate on the subjects of diversity, equality and respect. Find out more and get involved at https://www.gofundme.com/popnolly
Related