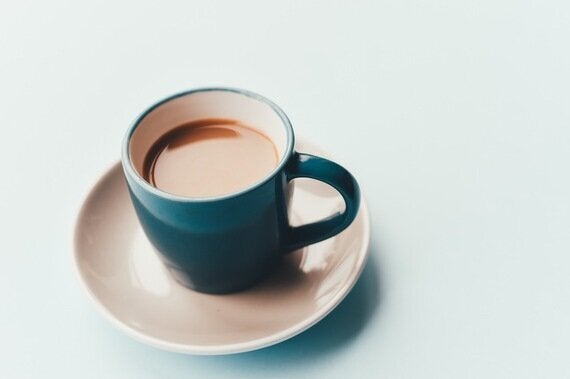 The traditional English caffs have been in decline due to the always rising rent prices, ever growing gentrification and just someone always trying to get into your place. Many remain, but one in particular is no more.
Today's Café Fleur stands on St Ann's Hill, in Wandsworth, a short ride from Clapham Junction, and you can find it as you get off at the Wandsworth City Hall bus stop and walk up a bit. You would open the nicely painted doors, sit down, and you would order from a menu that is full of organic everything, homemade breads, free range eggs, kale, craft beer, fairtrade coffee.
However, not many people know that the original Café Fleur used to be what the English speakers call a "greasy spoon", that cheap, good ol' place, where you come for food, but oftentimes find yourself at home, even though the tables are sticky. Many people are still on the lookout for the one and only, the mothership of all public establishments.
During my English café exploration days, I visited that dodgy end of Wandsworth and discovered this SW18 caff.
I squint my eyes as the wind hits my eyes, as I walk up St Ann's Hill, and open the heavy door with the window that's been steamed up. I come in and see seven or eight people at the bleak yellow tables. For a second the atmosphere feels like I may not belong here, everyone seems to be local, but I overcome my fear and quickly move to the counter.
The big sturdy lady greets me briefly, and I suddenly see this alpha woman in front of me. It feels like she could be a matron at some boarding school that I never went to, but is too kind for that kind of job. She asks me what I want, smiling. I become braver, as I look at the menu board above her head.
- Full English, please. - I smile brightly.
- One Full Monty, - she yells at someone in the kitchen. - Tea, coffee?
- Toasted bread or plain?
I pay for my breakfast even though it's 4 in the afternoon. The sturdy lady gives me a mug with tea, two teabags in it, already with milk, that's the proper "builder's tea" minus two spoons of sugar. I add them myself at the free table where I sit down. I am right across the entrance door, and I sit so that I face everyone at once. That's the beauty of proper English caffs - you don't get much choice, it's either breakfast or lunch, toast or no toast, coffee or tea, you get milk without even asking for it. I mean...why would I not want milk in my tea? I smile as I look at that proper colour tea goodness in my hands. The right colour of this drink can be achieved by years of mixing dairy with PG Tips (or Yorkshire Tea). Tetley?
The sturdy woman is called Sue, born in 1961, she's from Ireland, her relatives have Scots and Jews among them. I know that she has grandchildren and that the birthdate of at least one of them is tattooed on her arm. On her back, there's another tattoo, and on her upper chest there's one more. I find out all of that from herself, as she loudly tells that to one of the spoon's customers, in a lively conversation. The man doesn't seem to be a regular at Café Fleur, because it appears that the everyone else here, except me, knows everything about her.
The clientele is a real motley crew. At one table, we've got real builders in bright yellow vests, then there's intellectuals in jumpers a la Mark Darcy come New Year's Day, without the reindeer, reading intellectual books (the thick kind), then we have respectable gentlemen flipping through The Sun, was it? Then by the window we have actual musicians that come from Sweden, but were born in Jamaica. And apparently a homeless man, who seems to have forgotten his sleeping bag on one of the chairs. Sue takes the sleeping bag out to the nearest rubbish bin and lays outside. I manage to witness all that in the five minutes that it takes her to bring me the food as I get overwhelmed by the insider information.
- Thanks so much - I say as I fish out my little point-and-shoot camera. I take a few photos of the English breakfast and start eating. While Sue waltzes around the tables, picking up plates, she sings along to the radio inside the kitchen. She's got a very good voice.
I cut into my toast and fried tomatoes, load some sausage onto my fork and look out the window. It has cleared up a bit. I feel the November wind coming in through the little crack in the door. I drink my tea and see the construction site with waste, where those guys in yellow vests went just now. There's a construction crane and a few municipal buildings of Wandsworth council.
I've had better breakfasts, must admit, though I loved the tea. I enjoyed the place's custom atmosphere and its atmospheric customers.
There is a life that goes by at these slightly sticky, but friendly tables. There was a slice of life inside the steamed-up windows. You think about it as you chew on a bacon rasher and drink that lovely cuppa.
This is another, no avocado on toast, London.
Olya Gerasimova is an instagramer, travel blogger and likes to write about London and the UK in general.
This article first appeared here.