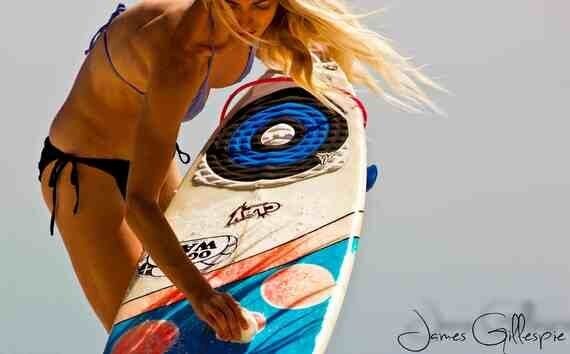 OutdoorBuzz is always keen to champion inspirational men and women taking part in outdoor adventure sports who are also using their expertise and influence to make a difference.
Following on from our interview last week with professional climber Paige Claassen, we spoke to professional surfer Tehillah McGuinness who is helping girls and women improve their surfing skills and build their confidence, while learning about the importance of staying healthy and active.
We found out about her, her sport and her exciting plans.
Surfer, model, trainer, ambassador, you sound busy!
Yes! The days never seem to be long enough, but it is so exciting to be able to do the things you love. There are definitely days when I want to press the snooze button on my phone repeatedly, but I just have to remind myself of all those long hours, working in fields I never enjoyed and the years of studying and training to get to where I am and then those early mornings don't seem to be as bad!
How did you get into surfing?
Growing up in South Africa and being outdoors was just a way of life. My mother made sure we always lived on the coast and as I started running long distance competitively from the age of 8, so I was instantly hooked on sports from a young age. I was also a member of our local life saving club and I think my love for the ocean and never wanting to leave the beach just made surfing a natural progression for me. My mom bought me a surf board for my 13th birthday and the rest is history really...that is all I wanted to do.
When did you realise you could make a career from it?
From the second I rode my first wave I knew I wanted to do this for the rest of my life and I started planning my life around surfing. Whether I was competing or later when I started teaching surfing I always knew my career would be surfing in one way or another. I have literally moved countries just to be able to surf and have had really great support from my sponsors. My mother has always given me an incredible amount of support in all my chosen sports and ventures and I can honestly say I would not be where I am if not for her.
What do you get out of it?
Surfing is a beautiful and strange sport and although this will sound very cliched, the mental and physical feeling you get from surfing is only something you will know if you have tried surfing. Physically, surfing is a very demanding sport and it is a complete workout, testing so many fitness components at one time while using both aerobic and anaerobic systems which I just love.
Mentally, surfing gives me a feeling I have never experienced in any other sport before. I am able to switch off from the 'real world', the technology, business, problems...everything just disappears when I am in the ocean and I feel like I can clear my mind and re-energize. It is just me, my board, the energy from the waves...total freedom.
Tell us about your new venture, Ohana Fitness and Surf?
After many years of training clients and athletes in both fitness and surf I decided to combine my passions and launched a luxury surf and fitness holiday experience, with its base here on the beautiful island of Fuerteventura.
We help people start a new journey to a healthy and happier life. One of the many programmes we offer are all-girls surf and fitness holidays and after so much positive feedback from so many clients I decided to make the 'Island Experience' available to those living in the UK, as I have a large client base in the UK and am traveling back and forth to train clients and more recently, celebrities.
My Girls Surf & Fitness weekends are also going to be run through various surf schools around the UK in 2014 and will be an opportunity for women of all ages and abilities to enjoy a weekend of learning to surf or improving surfing skills, while learning about the importance of staying healthy, active and choosing the right activities to do just that.
What will women and girls learn from it?
I have had the pleasure of teaching so many girls how to surf and I have seen so many amazing achievements, not only in the sport, but in their confidence and personal lives. I love the fact that at the beginning of some of these weekends you have a group of girls, who have never met each other before, are a bit nervous and reserved and by the end of the two days are laughing with and at each other, catching waves together and all the girls are cheering each other on! I love the power of surfing and that I have the opportunity to be a part of that. I have taught girls as young as 6 years old to an inspiring lady who was 80 years old and the response is always the same...massive smiles and they always going back for more waves!
Tehillah's back on the UK Pro Surf Tour next year. To find out more about her new project, go to her site or find out more at OutdoorBuzz.net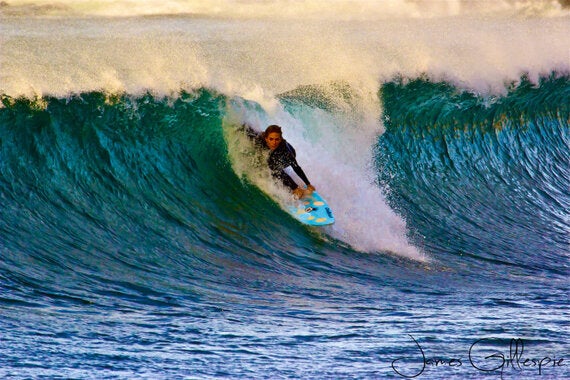 Related