Visitors to a city as vast and far-reaching as London may find themselves at a loss in terms of which popular neighborhoods are most essential to visit. Upon arriving at this conclusion, however, they may further be faced with the conundrum of what do in each particular area (this clearly does not result from a lack of options, rather, an overabundance). Due to its extensively metropolitan and tourist-friendly nature, things to do in London are seemingly endless and range from shopping and viewing historical sights by day to extravagant dining and broadening ones musical horizons by night.
Clubs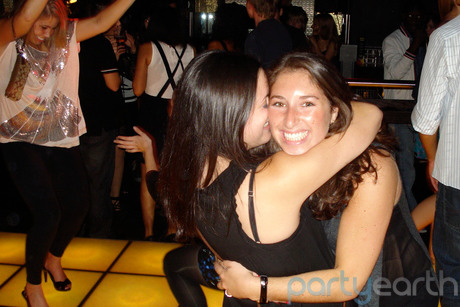 Home to the famed National and Tate Galleries, Central London is often considered a prime daytime spot. Yet beginning around 10 pm it also functions as an excellent party spot. Numerous clubs in Central London make enjoying nightlife in this neighborhood easier than one might think. The multi-level Tiger Tiger, for instance, is renowned for its diverse party scenes and clientele, which seem to vary from floor to floor. Whether its chatting over a draft beer at the Tiger Bar or celebrating with a larger group at the adjacent Opal Bar prior to dancing the night away on one (or all) of the many lively dance floors, veterans and first timers alike are sure to find themselves completely enthralled with this distinctive social experience.
Music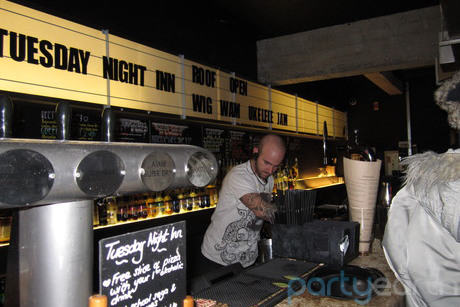 Musically inclined visitors to the East End of London, particularly Shoreditch and Brick Lane, are certainly in for a melodious treat. Music venues in Shoreditch seem to line the street or are, at the very least, almost impossible not to stumble upon. Queen of Hoxton serves as cocktail bar, underground club and retro arcade all rolled into one with a film-focused rooftop spot to boot. Mismatched wooden chairs and contemporary art instillations complement the industrial setting as artsy locals and those simply young at heart enjoy the live tunes and improve their pinball skills.
Restaurants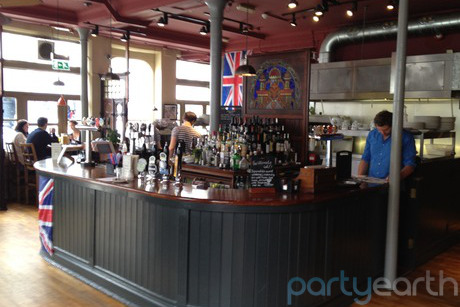 Notting Hill, an already popular area, was made even more so by the 1999 film featuring Julia Roberts and Hugh Grant. It is home to the annual Notting Hill Carnival and famed Portobello Road Market. That being said, visitors looking for a brief respite after having spent the day at one or both of these locations will find there to be no shortage of excellent eateries. Restaurants in Notting Hill are unique to their area and offer a broad range of memorable dining experiences. Catering to laidback West Londoners as well as fun-loving tourists, The Castle dishes up a variety of excellently prepared classics and typical gastro pub fare. With its decidedly retro vibe, sizable collection of ales on tap, and weekly live indie music, this restaurant is a consistently viable option.
Cafés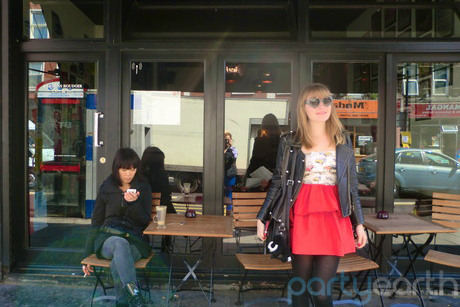 Although, the recently gentrified district of North-East London, known as Dalston, is often reduced to its most basic components and considered the home of countless rowdy venues it is, in fact, so much more. There are actually several cafés in Dalston renowned for their live music, pub-like atmosphere, and laidback vibe. Bardens Boudoir, for example, offers the perfect escape from the aforementioned scene. With its sleek wooden bar, cushy leather chairs, and art-plastered brick walls, this restaurant is the perfect destination at which to enjoy a relaxing cup of tea or an early pint while listening to a great selection of alternative music.
Shopping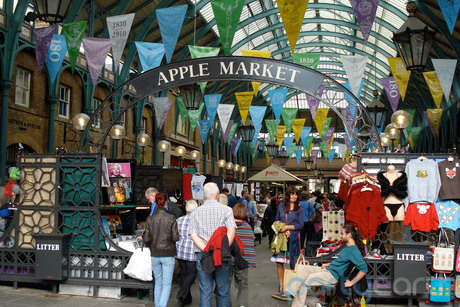 No true vacation would be complete without a little time spent browsing the country in question's various textiles. Shopping in Soho and Covent Garden, located on the Eastern Fringes of the West End, is as gratifying as it is tiring (there are just so many options!). Street performers abound as locals and tourists immerse themselves in the glorious, though perhaps a bit overwhelming, shop-lined streets. The Apple Market and the indoor shopping gallery are the most visited areas of this district but there are a number of centrally located pubs for those who are interested in people watching.
This article is by Party Earth. Click here to get the inside scoop on the best concerts, festivals, parties, and more in your city every weekend!