Huddled within a fifty-strong group of hungry customers in a small square in Brussels, you get a throat full of smoke from the open grill as fresh seafood is cooked to-order. A whiff of someone's smelly armpit also lingers as you jostle, squeeze and nudge your way to the front of the queue, whilst the makeshift mise-en-place plating station that spills from this fish shop-cum-terrace bistro is making you salivate with every new dish that appears. Staff shriek and shout, prospective customers push and prod, and chaos is being created a mere street away from the main thoroughfare of Brussels city centre. This is regularly voted, and proudly professed by both locals and visitors alike, as Brussels' best restaurant.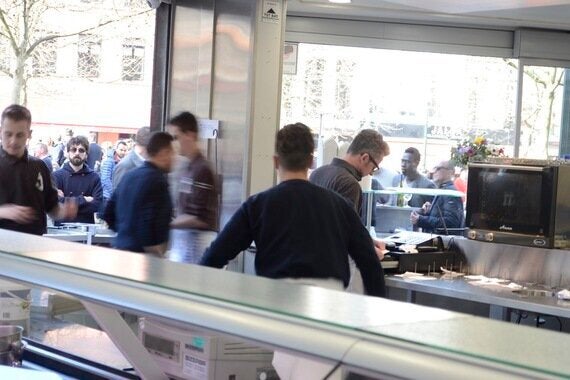 Nordzee-Mer Du Nord is a fish shop turned street food stall on Place St. Catherine specialising in small hot and cold plates of seafood served with fresh crusty baguette, simple side salad and casual glasses of wine. Served in a casual, convivial setting, diners linger around circular high tables set up in the small square the shop faces (under newly-installed enormous branded parasols).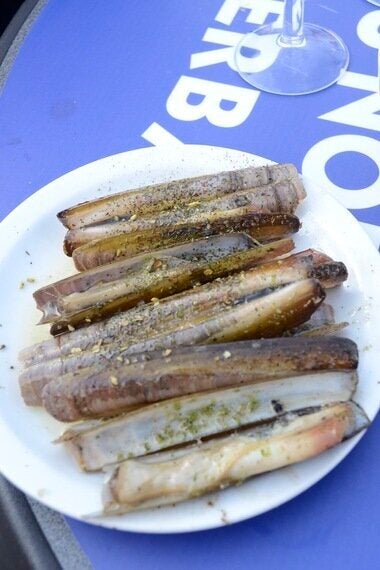 For the Bruxellois, sunny, balmy evenings are what work is worth enduring for. Once 5pm arrives and you've clocked out of the office, the young and the young at heart flock to small wine bars, little markets and terraces to catch up, de-brief and relax over small plates and glasses of wine or local beer - not unlike the terrace culture of Madrid, Rome or Paris. Some of the more popular spots often spill out onto the street and even take over entire areas - Noordzee is no exception.
The name simply translates as 'North Sea' from both French and Flemish - the very body of water from which the daily catch is landed, then transported to Brussels and cooked by end of play each day. The beauty of this casual street restaurant is that once a dish is gone it's really gone. The whiteboard menu changes hour-by-hour as dishes are crossed out, erased and substituted depending on what's most popular and less plentiful. The menu slowly erodes, wearing down as the kitchen goes bare.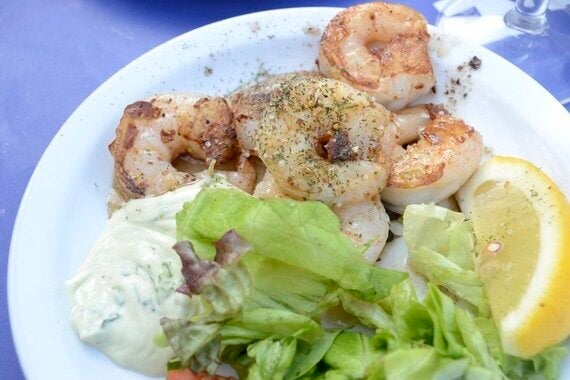 Your order will likely change between the time you begin queuing and once you've spoken to your server. Rest assured though, it's not really a disappointment to ever have to adjust your order - everything on this menu is fresh, flavoursome and fantastic. This is sustainable cooking at it's best, respecting and honouring whatever bounty the blue sea awards the trawlers each day and making sure there's very little waste. Dishes dictate diners, so get here earlier rather than later, as this place has sold out more times than you've had had hot dinners.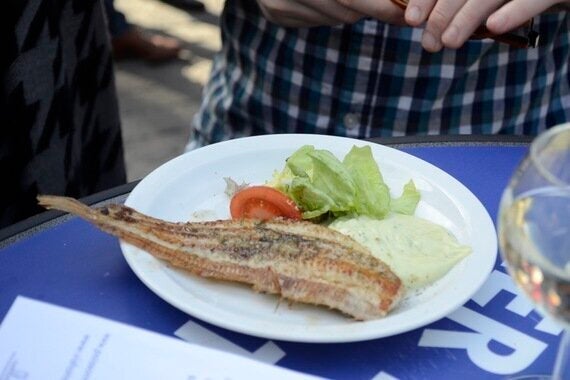 Brush up on our poisson knowledge and translations as usually the menu is packed with the French or Flemish names for dishes, which may leave you mourning not ordering a stunning delicacy for not understanding the menu properly. However, the staff can also speak excellent English.
Aside from the inherent insanity, this concept is so simple and devilishly delicious. High energy and drama is offset with honest, unassuming plates of exceptional fish, shellfish and soups. Charming, enchanting (and at times infuriating), this is nestled between Bourse/Grand Place and the fashionable and trendy Rue Antoine Dansaert with its couture boutiques, art-y cafés and antique stores.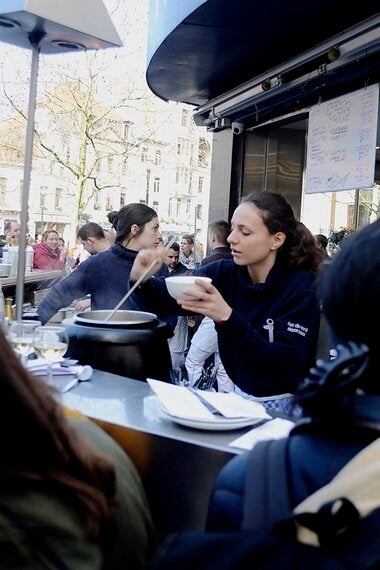 There's also been a neat little addition of a wine and oyster bar next door, whilst a brand new, smaller fish bar has recently opened near Place du Luxembourg (word to the wise: it's only a street or two away from the iconic fritkot Maison Antoine - one of the best and most beloved places in Brussels to pick up a cornet of frites).
This post is an edited feature, originally from Gastrogays. All photography (c) Gastrogays.