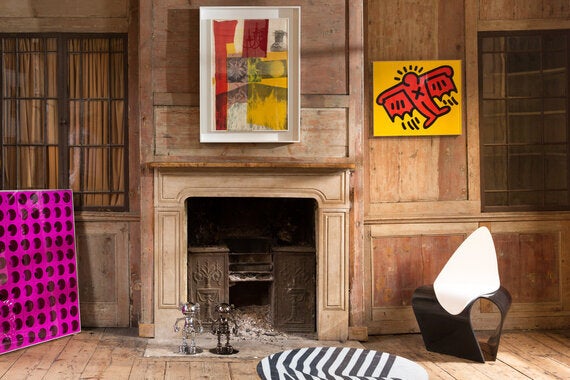 When David Bowie's personal art collection was sold at auction in London last week, the results were truly sensational. Each and every piece of his large collection of artworks, furniture and collectibles was sold, fetching over £24m - more than twice the predicted estimate.
While these kind of price tags might be unimaginable to many of us, record-breaking sales of art and luxury goods have become a trend in recent years, particularly when they are attached to celebrity names such as Bowie, Liz Taylor or Robin Williams.
But why is this? In the 21st century, shouldn't the name of the artist be enough to drive the value and sale of a particular piece or collection? Or do buyers now see additional value in the fact that the item for sale has been previously owned by a celebrity? While art buyers have previously based their purchasing decisions on aesthetics or the name of the artist, recent phenomena like the Bowie sale suggest that today's collectors are increasingly considering the provenance when building their own collections.
In the case of David Bowie, his collection was fuelled by his own personal interest in art and the artists themselves, and impressively reflected his individuality and creativity - which indeed makes the pieces even more covetable to those with a roaming eye for art, a desire for high-prestige items or die-hard Bowie fans.
But I believe that there is another, deeper reason behind these buying trends. As someone who keeps a watchful eye on the art and luxury goods space, I believe this trend is motivated by modern day collectors wanting to make more meaningful purchases. Consumers are no longer buying material things for the sake of it and are stripping back on the things they own. Instead, many are now more interested in discovering and re-telling the stories behind the objects they buy, and want to deeply understand their unique history, purpose and significance. While any high net worth individual can buy the same sports car, this isn't the case with art - which is why it's so appealing to own something that is truly is one-of-a-kind.
Moreover, If the object has also been "sacred" by a creative authority like Bowie, the buyer can rest assured that this piece has also passed the ultimate "quality test". And since of course not all objects have a celebrity provenance, this underlying need for quality assurance also means that the aspect of expert curation has become more important than ever - so much that it is now a central element in today's modern auction world, leveraged for example by highly engaging video films or extensive documentations that serve to give a more meaningful and more personal context to the objects that are offered on the market.
For these reasons, we also put a lot of effort into the individual curation of our Auctionata | Paddle8 auctions. We hand-pick and carefully vet items we know will appeal to individuals who want to own something a little bit different and with a unique story. For example, one of our highlights from our London-based "Paddle8 Pad" - a series of ten curated auctions taking place from November 29 to December 5 - is a stunning bespoke Octopus Bangle by Shawish Geneva, which was previously worn by Rita Ora, to the VIP launch party of Sexy Fish in London.
Therefore, as experts in world of art and luxury, we have realized that our job is not just to assess market prices or make scientific catalogue descriptions, but to reveal the interesting stories, anecdotes and celebrity owners behind the objects on sale. Thereby we can increase the excitement and thrill amongst buyers and provide them with a captivating experience that can't be replicated anywhere else.
Taking place throughout the week of November 29 to December 5, 2016, The Paddle8 Pad, a series of ten exciting auctions will be broadcast live from a London townhouse near Regent's Park (32 Portland Place) on www.auctionata.com/pad.
Related