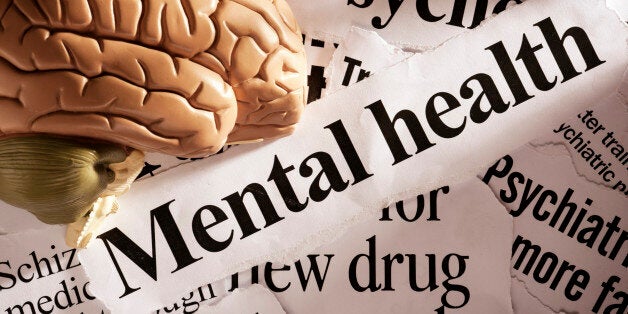 NHS Digital this week released the findings for the Adult Psychiatric Morbidity Survey, which paints a picture of the mental health of people living in England.
This survey is of the utmost importance. It gives the most comprehensive picture possible of the state of the country's mental health.
The seven years since the last Adult Psychiatric Morbidity Survey has seen the start of a major change in the way our society views mental health. A notable shift in public attitudes towards mental health is underway, and mental health issues are now widely recognised.
Factors such as recession, poverty and unemployment have adversely affected the mental health of the nation, leading to an increase in demand for help and support and at the same time, services are under enormous pressure.
The data paints a stark picture. In some groups of the population it is stabilising, while in other groups it is worsening. Nowhere is it improving. We can now start to see the true scale of an issue which has been stigmatised for centuries and it is deeply worrying for all.
The tide is starting to turn but it will take time. Earlier this year I chaired the NHS's first taskforce on mental health, which published a five-year plan for improvements to NHS services that comes with an additional £1bn of investment from 2021. If this plan is implemented as designed, one million additional people should get the help and support they need.
While everyone experiencing any kind of mental health problem should get the help they need, some groups in particular are less likely to get treatment and support such as people from Black and Minority Ethnic communities and older people. As a society, we should be particularly concerned about the increasingly poor mental health of young people, especially young women and people in late midlife - this survey shows that the mental health of both is worsening.
Good quality information is vital when it comes to designing and commissioning services. Across the NHS, police, local government, the voluntary sector and beyond, we know more than we ever have about who is accessing services and the impact of mental health on all our public services. Yet the Adult Psychiatric Morbidity Survey remains one of the most important pieces of research on mental health - and illustrates the fundamental need to address the enormous gulf between the numbers experiencing mental health problems and those actually receiving the help they need.
It is positive to see that the proportion of people accessing mental health services has increased to one in three adults, however this is only for those with common mental health problems. It is still clear that nowhere near enough people are getting the support they need, in fact, more people are not getting any treatment at all.
We still have a long way to go before our mental health is treated as equally important to our physical health.
Here at Mind, we want to see everyone experiencing a mental health problem being able to access the treatments and services they need, when they need them.