Bristol, my home for the past year, often feels like a city on the edge: home to Banksy; a past built on the fruits of slavery and tobacco; a melting pot of cultures and creeds. I live on the leftish wing of the city - Bishopston, a middle-class leafy suburb with a green vibe.
I recently saw a screening of This Changes Everything, a film inspired and narrated by Naomi Klein, that apparently 'connects the carbon in the air with the economic system that put it there,' and tells us 'that we can seize the existential crisis of climate change to transform our failed economic system into something radically better.' The film invites us to engage with others, by example, to save our lands from destruction by capitalism. Crystal Lameman, from the indigenous Indian Beaver Lake Cree Nation, is leading a struggle to conserve their territory that lies above the largest known reservoir of crude bitumen oil in the world, the Alberta tar sands. Beaver Lake is at tipping point. Crystal says,'This is no longer an "Indian" problem. If you breathe air and drink water, this is about you too."
The film is interesting and its message clear, plausible and provocative, but there is little in the way of nuance and critical informed debate on the issues.
Reflecting on the experience and drawing on what influences me as a writer, I compared how three books read recently had spoken to me of man's tenuous co-existence with nature. The books cover the last 300 years in terms of their content and publication dates but all feel as ecologically relevant today as they were when written.
Gilbert White (1720-1794), a naturalist and Hampshire clergyman, wrote The Natural History of Selborne in 1789, a book that has never been out of print since. Selborne is the quintessential small English village where he lived. He has been called, by journalist Simon Barnes, 'the first ecologist, ethologist and phenologist of our times.' Phenology is the study of recurring seasonal events, a science now critical to the climate change debate. The book records daily events of the natural world in meticulous detail, showing the inter-dependence of plants, birds and animals for perhaps the first time and evidences the previously unknown phenomenon of bird migration. White was ahead of his time in realizing that his little patch of England was, in terms of its natural composition, a single living entity. Charles Darwin was a fan.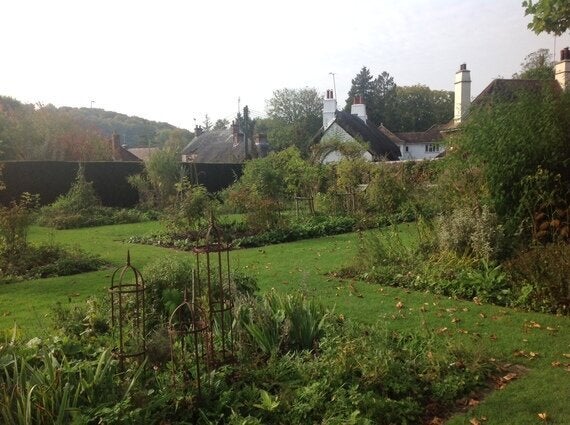 Virginia Woolf wrote of him in 1939,
'We observe through our field-glasses this very fine specimen of the eighteenth-century clerical naturalist...he escapes from Selborne, from his own age, and comes winging his way to us in the dusk along the hedgerows.'
Reason takes the reader with him on a 'wilderness journey or deep ecology pilgrimage' from his home in England across the Irish Sea. Like White he wants to connect with nature at an elemental level. At one point, sailing through the night, he feels 'a more naked sense of what it is to be a human being.......it is as if a crack in the cosmic egg opens.'
Finally, I receive a copy of a new book by Laurie Lee, a favourite writer, and in whose footsteps I followed down through Spain on my own journey into unchartered terrain as I researched my book, As I Walked Out Through Spain in Search of Laurie Lee
Village Christmas - And Other Notes on the English Year is a gentle collection of short stories and essays never published before but discovered recently by Lee's daughter Jessy. It recalls life in a small village in the Slad Valley on the edge of the Cotswolds before the advent of the ever-present car. He recalls a childhood December walk, 'pushing the cold before me like a sheet of tin.' On returning home to find the Christmas tree in place, he writes,
' Mother put out the oil lamps one by one, and we stood hushed and entranced together, adoring the tree and its chaste white glare coated all over in frosty fire.'
He then takes us back to an English spring day when
'a barefooted maid could tread on seven daisies at once, and gather up wood sorrel, cranesbill, cuckoo-flowers, scented shaves of wild fruit-blossom.'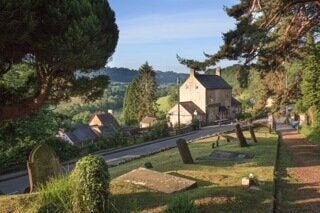 http://www.joewainwright.co.uk/
Lee died in 1997. Last year would have been his centenary and fellow writers gathered at the British Library to pay tribute. We heard Tim Dee talk of Lee's writing being 'soft at the edges' and of his alchemy at conjuring up 'the mists, dews and wateriness of those hard bony Cotswold chalk hills' of his beloved Slad Valley.
We see Lee, like White, conserving and bringing to life his 'little patch' of England for future generations. And yet, in his essay
, a new radical man emerges. It is a more contemporary piece describing the local campaign to save the Slad Valley from development. It is not quite a Naomi Klein scene of industrial pillaging and Lee is not Crystal from the Cree Nation; indeed some might describe him as a classic middle-class 'nimbyist' but it is a more local example nevertheless of what threatens much of the natural world today. Lee attends a critical planning meeting and lays bare the destructive impact of the development. The valley is saved - for now. As Lee says:
'I'd like to know that those who come after me can sit on the hill overlooking the valley and know exactly where the sun and the moon will rise, and from behind which tree, while the year goes through its changing phases as it has done down the centuries.'
Popular in the Community