As we've established dear readers, my affinity to something with a little bit of history knows no bounds. Show me an old tea dress in cracking condition and I'm interested. Give me a little provenance to that dress and I'm going over like a puppy on wet lino, tongue swinging in the breeze.....
The hardest thing about owning a consignment boutique and being fashion bonkers is that you could end up a very poor, albeit incredibly well dressed, shop owner! I simply can't buy everything that comes my way. But some items arrive for my perusal, and the stories attached to them make me swoon.
Take one Saturday afternoon recently when an elderly lady popped in with a dress for us to sell. She apologised as she passed it over the counter, wrapped in a dry cleaning bag, saying that she just didn't know what to do with it. It had belonged to her glamorous Aunt and had been worn in the 1930's. I braced myself for a moth eaten rag and ripped open the bag. There lay a stunning silk tea dress, soft peach in colour with a tiny blue flower print on it. It was in perfect condition!!
Seeing my face light up, the lovely lady proceeded to chat about her Aunt, now deceased, and I was smitten..... It was a classic case of first dibs, I'm afraid.....
So, have I worn it or does it sit in my wardrobe like the many trophy purchases us gals can make? Oh yes, this baby has been to Summer BBQ's with heeled sandals, denim jacket and a bright blue clutch. 'She's' attended a drinks reception teamed with a short, vintage, fur cape and suede shoe boots. 'She' looks great with my battered leather jacket or my navy blazer. Every time I wear her, I love the compliments I get but I especially love telling 'her' story to anyone who is vaguely interested!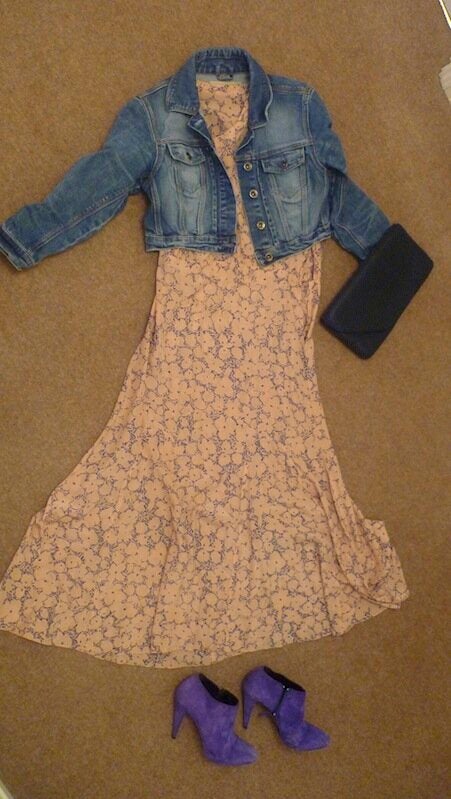 Dress it down or dress it up......
Provenance is a powerful seller. A stunning bracelet from the 1950's will be easy to sell but when it was previously owned by one of Gypsy Rose Lee's dancers, you are talking queues out of the door!! We had such a haul about a year ago which you can read all about here.
Needless to say, we didn't have any of the items more than a week......
I've bought and sold so many things with stories attached, my wardrobe can sometimes run like an epic novel. I loved the fox fur hat I sold for a dear customer whose husband had proposed to her whilst she was wearing it in the late 50's. So romantic and they are still very much in love too.
Now, if you want to grab yourself something very special, that oozes provenance from every pore, William Banks-Blaney is your man. Crowned the 'Vintage King' by Vogue, his William Vintage appointment only store in Marylebone, is the ultimate nod to vintage couture.
This man not only has an amazing eye for styling the leading actresses, celebrities and loyal client base he has built up, he has a wonderful ability to edit his collection in a way that doesn't feel like you're buying something old. It is truly like a fashion museum, with jaw-dropping designers on every rail.
Presenter and author, Dawn O'Porter purchased her wedding dress from William for her nuptials last year - it was made in the 1960's for Princess Lilian of Belgium. Now if that doesn't make you feel good when you're waltzing down the aisle, then frankly you need a damn good slap.
See what Dawn thought of it here......
It's not your run of the mill vintage store for sure, you may need to sell a kidney to afford some of the stunning pieces but hey, who needs two?