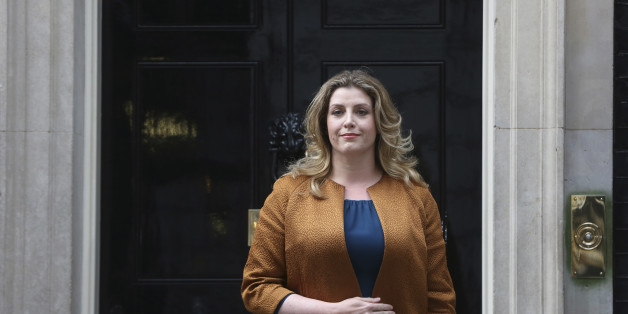 Neil Hall / Reuters

London Fashion Week is always an exciting time because of the way it pushes boundaries, giving us a glimpse of what the future could look like. That's why I was thrilled to see the Teatum Jones design duo include visibly disabled models Jack Eyers and Kelly Knox in their catwalk show.
This is fashion at its best- driving forward visible cultural change, and proclaiming the truth that disability isn't something to hide. Fashion's impact reverberates through our society, which is why it is so important that it celebrates diversity and champions inclusivity.
The UK fashion industry is internationally renowned, and our brands and designers influence trends all over the world. It contributes £28 billion to the economy every year. London Fashion Week showcases the best of British creativity and style, attracting an estimated £100 million in orders alone.
This is a fantastic achievement and something to be proud of. But we should all be asking ourselves: what does the industry need to do to embed inclusivity and diversity into its DNA?
The response to the Teatum Jones show has been overwhelmingly positive. If that single show could make such a difference, imagine what it would be like if all of our catwalks and magazine pages truly reflected the diversity of our society. Fashion has the power to shift attitudes and change perceptions, and we should not underestimate its influence.
Embedding diversity and inclusivity, particularly with regards to disabled people, would help push the fashion and retail industry to be even more creative, more innovative, more radical and more forward-thinking.
Disabled people often face a lack of representation in media, art and culture, despite the fact that there are over 11million people with disabilities or long term illnesses in the UK alone. This is something that we all have the power to change.
And I'm not just talking about models. There are almost 800,000 jobs in the fashion industry, in sectors including media, education, creative, retail and many more. It makes business sense to recruit from as wide a talent pool as possible. That's why I'm calling on employers to sign up to our Disability Confident scheme, so they can get the tools they need to recruit, retain and develop talented disabled people.
To help companies recognise the business benefits of being inclusive and accessible, I have recruited sector champions in a range of different industries from banking to air travel. They will help businesses tap into the spending power of disabled people and highlight the importance of being inclusive and accessible.
I'm happy to announce Helen Drury as the sector champion for retail. In her capacity as Corporate Responsibility Manager for intu, she's already working to make their shopping centres autism-friendly. These are the kind of changes that will make society better for all of us.
I hope this London Fashion Week marks the start of a change in the visibility of disability. I'm proud to live in a country where our differences are celebrated- and if we continue to embrace them, then there will be no limit to our creative success.
Penny Mordaunt is the Minister for Disabled People and Conservative MP for Portsmouth North
This February, HuffPost UK Style is running a month-long focus on our Fashion For All campaign, which aims to highlight moments of colour, size, gender and age diversity and disability inclusivity in the fashion and beauty world.
We will be sharing moments of diversity at London Fashion Week with the hashtag #LFW4All and we'd like to invite you to do the same. If you'd like to blog about diversity or get involved, email us here.