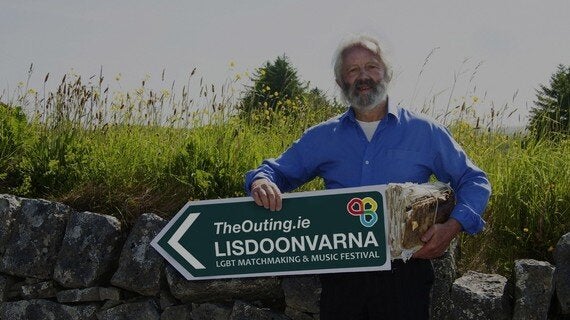 -Willie Daly, fourth generation matchmaker at Lisdoonvarna. Photo: TheOuting.ie
Imagine you had to roll the same conversation up the hill day after day. Welcome to the world of mobile dating apps. It goes like this:
- Nothing, just chillin'.
It rarely gets more interesting.
But these conversations are, almost without exception, exhausting rehearsals of the same small talk. It's nobody's fault. The problem is that you could be talking to the greatest guy in the world, but he's just not great at talking making small talk online. So it continues.
Last year, The Outing - the world's first LGBT matchmaking festival - took place in Lisdoonvarna, Co. Clare, Ireland. Lisdoonvarna's Matchmaking Festival has been on the go for 150 years, harking back to the days when a bachelor was paired off with and a dowry was negotiated. Now, with online dating paradoxically making it harder to meet someone, Lisdoonvarna's traditional festival - in both its gay and straight guises - is getting a new lease of life.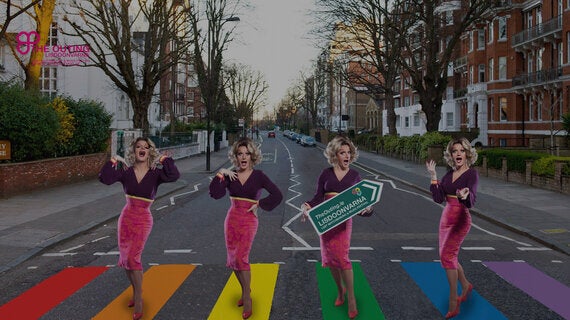 This year, it's happening again. The entire weekend will be hosted by the very famous drag artist Panti (above). Meanwhile, Willie Daly, who comes from a long line of traditional matchmakers, will chat to festival goers and try and find the right match for them. The theme is "It's All About Love", and there will be a weekend of entertainment fusing older Irish traditions such as the céilí dance next to drag shows and late DJ sets. Irish TV presenter Brendan Courtney will also be there to host a "Blind Date" style event (yikes).
The word "tradition" is so often misunderstood to mean the dragging heels of a conservative past, whereas modern traditions actually include our calendar customs such as Halloween and April Fools, our music and dance, our games and sports, almost all the foods we eat, the stories we tell, and so much more. This matchmaking festival is an interesting way of reclaiming and reshaping a word - and haven't us queers always been good at that?
The Outing takes place in Lisdoonvarna, Co. Clare, from Friday October 3 - Monday October 6. €199 per person sharing or €239 for a single room, The Outing package comprises a three-night hotel stay in the three-star Hydro Hotel with full Irish breakfast and access to all entertainment throughout the weekend.