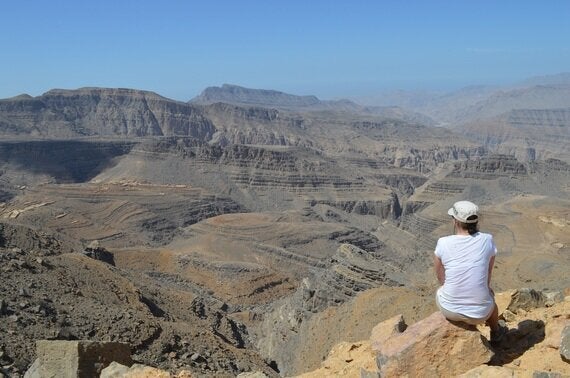 A quick "where in the world am I?" quiz. Looking at the photo above, perhaps you're thinking Grand, Copper or Fish River Canyon, maybe Kenya's Rift Valley or somewhere remote in South America ? Not, I imagine a two hour drive away from the busy, bustle, bling of Dubai. However, the mountains in The Musandam Peninsula in neighbouring Oman offer some remote and spectacular treks far removed from the pink tissue paper trails you find in other parts of the world, toilet paper festooning the paths marking the passage of previous walkers. Rather than maxing out my credit card in the malls of Dubai, I am instead climbing Jebel Qiwi, at 1792 metres above sea level, one of the highest points in the Musandam peninsula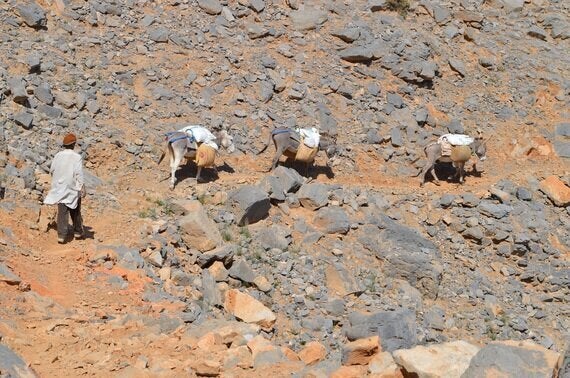 The challenging trek starts from the Ru'us Al Jbel plateau and follows donkey paths and along an exposed ridge towards the summit.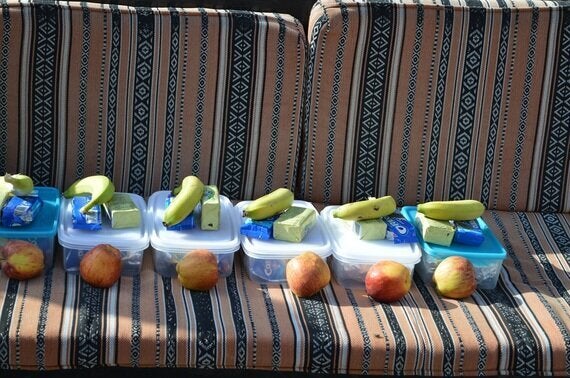 Worryingly, the climb through Absolute Adventure was billed as Grade 5/ extreme an "adventure requiring technical skills and excellent physical conditioning" . In terms of walking and climbing skills, I was punching way above my weight but I'd seen our packed lunch in advance, neatly lined up and hoped that this would sustain me. What looks like a pack of butter was in fact a welcome pack of cookies and you can never go wrong with a banana for energy. My other current top tip to get to the top is to download various episodes of "Desert Island Discs" on to an ipod. The 43 minute programmes are a perfect length with the music and soothing chatter keeping you going. I was half way through Hugh Bonneville, before I became remotely exhausted.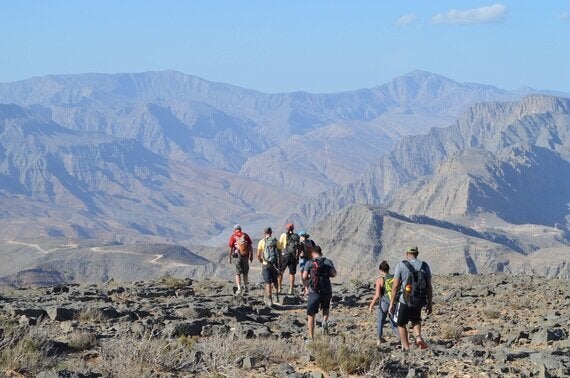 To reach the summit, you must enter a crack in the rocks and clamber up a chimney before emerging on the top. All exciting stuff. From the summit there are spectacular views to the Arabian Gulf and the Gulf of Oman beyond. One of my fellow trekkers had some kind of gizmo on his phone (if I wasn't such a luddite, I would know what it was) but it gave up some impressive stats, our trek had covered 12.40 km, a total ascent of 1076 m, descent of 996 and a maximum elevation of 1791 metres.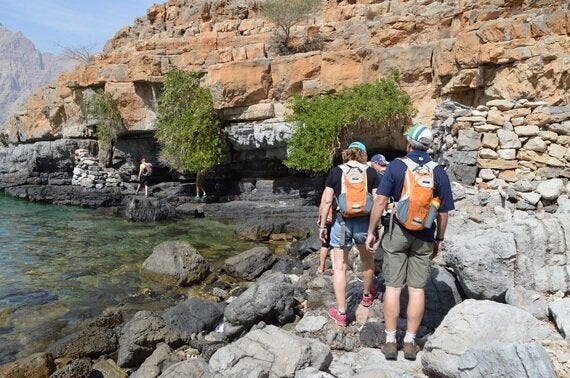 If the Jebel Qihqi Climb is a little too challenging then an alternative day trek, the Aqaba to Lima Trek is equally breathtaking. The highlight being an exciting coastal walk just above a coral reef, described by our guide as the "mushkila" in arabic meaning "the problem" but it's a fun problem as you inch your way around a headland on the tiniest of paths, grabbing rocks and hoping not to fall.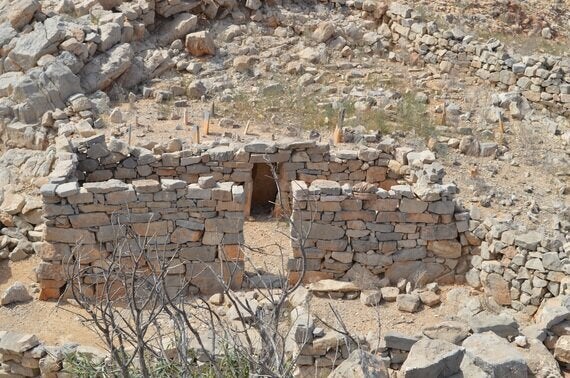 Then it's a steep climb to the abandoned town of Aqaba, as you sit and admire the views, the guide regales you with stories of the area, pointing out a mosque, graveyard and fort. I never thought what essentially is a bunch of old stones could be quite so interesting and even if history is not your thing, then the views out to sea really are fabulous.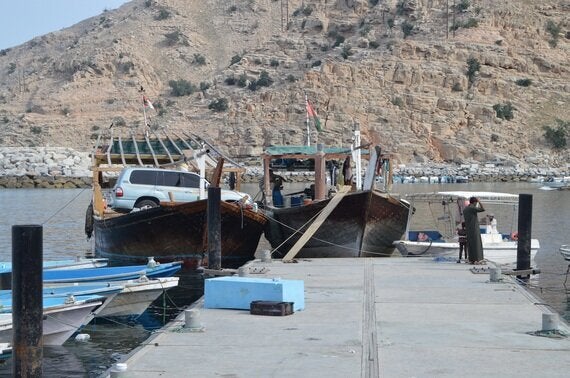 The trek ends in the town of Lima where roads are a recent phenomenon, precipitous footpaths being the only link between the mountains and the flat open plains. Even now it would appear that cars get from A to B by boat as opposed to being driven.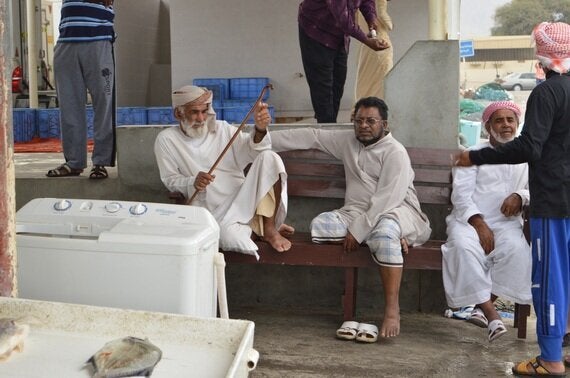 My base for two days trekking was Dibba, the entry point to Eastern Musandam and unique in that its territory is shared by two emirates and the Sultanate of Oman. It's a classic border town, all rusty bicycles and rather run down. However, it does have an excellent fish market and a sense of culture, history and a flavour of the real Arabia, far removed from the Gotham City like skyscrapers of nearby Dubai.
To find out more about Oman