I'm just back from a weekend in the the lovely part of the world that is the New Forest. More precisely, this time we were there to visit Peppa Pig World.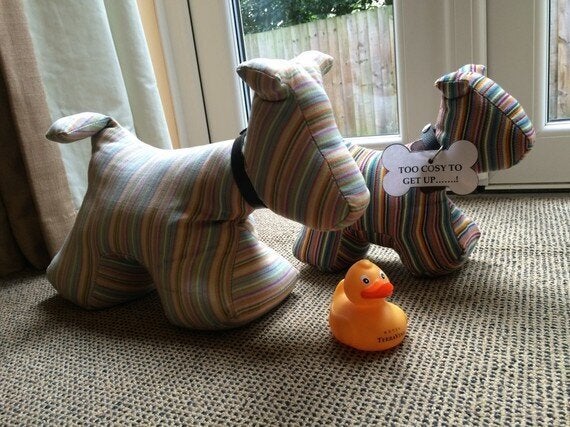 The New Forest is a gorgeous part of the world less than two hours drive from London with it's fair share of things to do in and around the National Park; loads of wildlife, National Trust properties, Beaulieu Motor Museum, vineyards, picturesque villages and towns or just walking in the fresh air and admiring the wild ponies! It's also well placed for Bournemouth and its beaches too.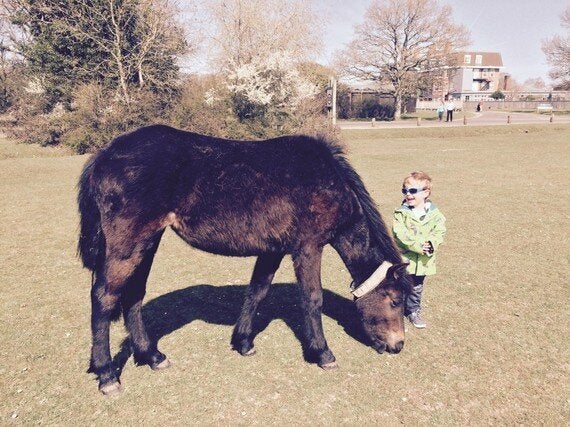 There are also many places to stay some of which I have reviewed here. However, instead of sticking with the obvious names, I'm so pleased that we strayed and my research took us to somewhere that ticks all the boxes for me and does so with flying colours.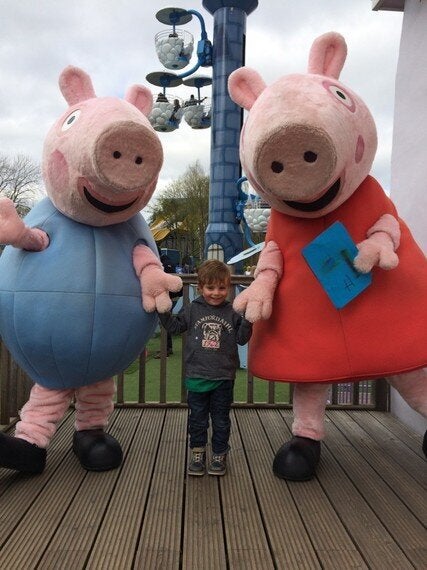 Hotel TerraVina is one of the newest in Hampshire. On the edge of the New Forest but literally five minutes away from Peppa Pig World (very important), ten from Southampton and down the road from the picturesque Lyndhurst. It has a pedigree though, so no surprise that their offering is so wonderful.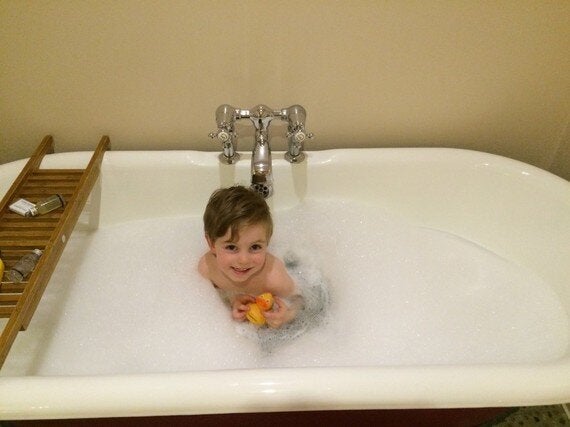 Gerard and Nina Bassett are the the owners who lovingly renovated the place turning it into a cosy, yet stylish and contemporary boutique hotel.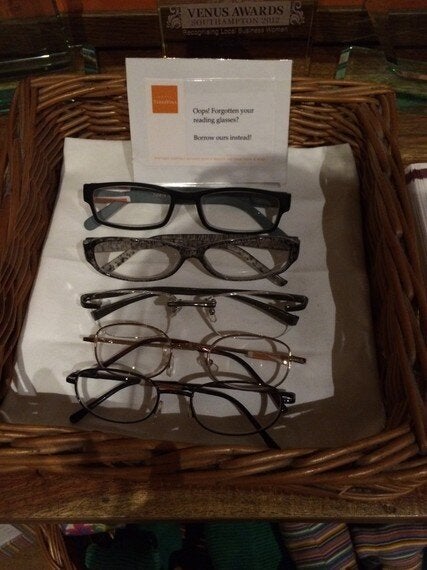 Eleven really spacious rooms with all the mod cons one could need and the luxuries of top quality beds, Egyptian cotton, free wifi(!), a Nespresso machine and huge bathrooms with powerful rain showers - I just didn't want to get out! Our bathroom also had a lovely standalone bath that I luxuriated in reading my holiday magazines!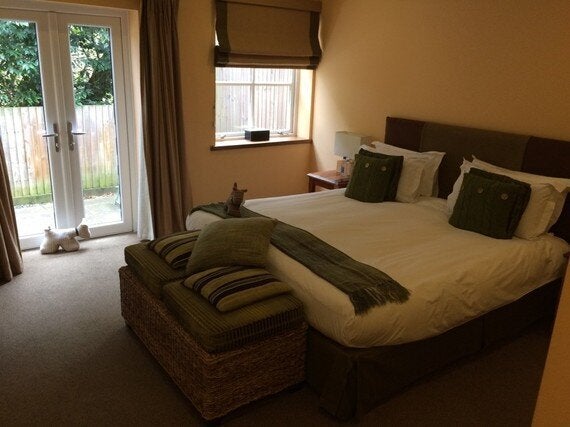 What makes this hotel stand out though, apart from all of the above is the thought that has gone into everything. A rubber duck, brand new bath mat and tiny fluffy robe for our three year old. A baby monitor just in case. A deliciously fragrant Summerdown Mint reed diffuser (local wild mint that I am now coveting for my home!), a magnifying mirror alongside the bathroom mirror and a proper basket in the shower for holding toiletries. And what toiletries! Again, made from locally sourced organic lavender, perfect for pregnant women(!) and anyone else conscious of chemicals. They smelled divine and really were a pleasure to use.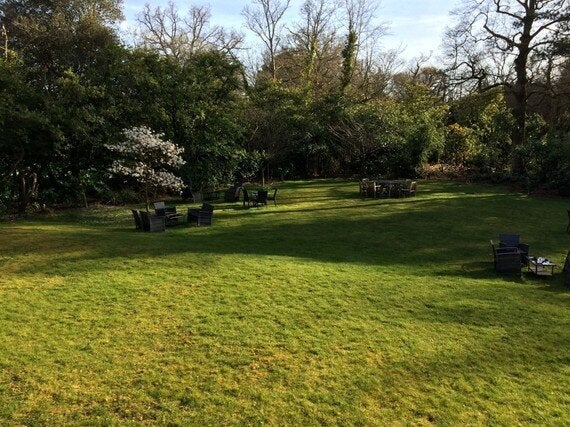 Going back to Nina and Gerard; we are looking at pedigrees here! It's no wonder that the hotel has guests gushing. Gerard was co-founder of Hotel du Vin and a very famous man in the wine world indeed. Winner of Sommelier of the Year 2010, a huge accolade, there is no doubt where his passion lies. Nina, whose charm graces the front of house, comes has a background in the business; from hotel school via Paris to Chewton Glenn and then as an AA Hotel Inspector. Between them this husband and wife team has quietly created an outstanding hotel.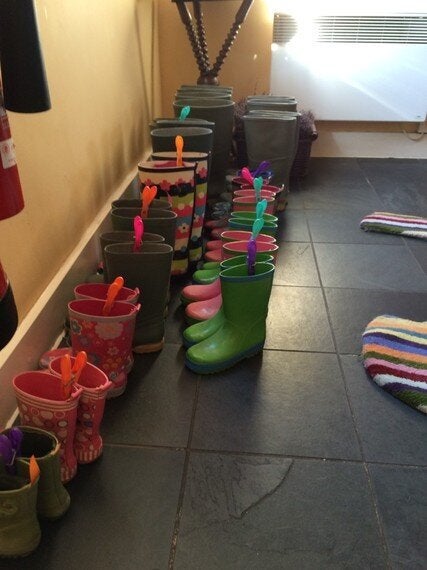 You can't talk about this hotel without writing about the food and wine. It has been described as a restaurant with rooms and deservedly so. The kitchen, under Head Chef Gavin Barnes turns out some serious food.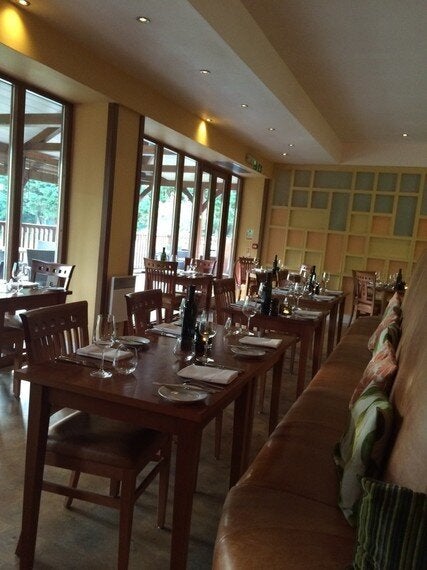 The restaurant itself is inspired by sunny California wine country dining with an open kitchen and doors out onto the verandah that looks out over the huge inviting garden.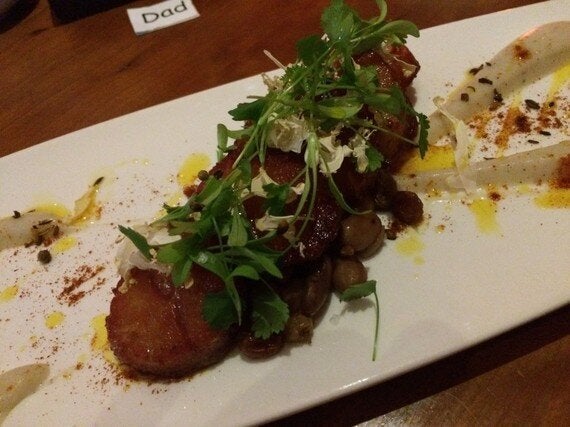 Having won many awards the food is locally sourced, where possible organic or free range. From the children's menu through to a tasting menu (next time!) we tried as many dishes as we could. Standouts for me were the Veloute of mushroom, an inspired salad of Hampshire beetroot with goat's cheese, 8 year balsamic and horseradish sorbet, the whole roasted lemon sole, fresh water crayfish, charred spring onions, cavalo nero & saute potatoes.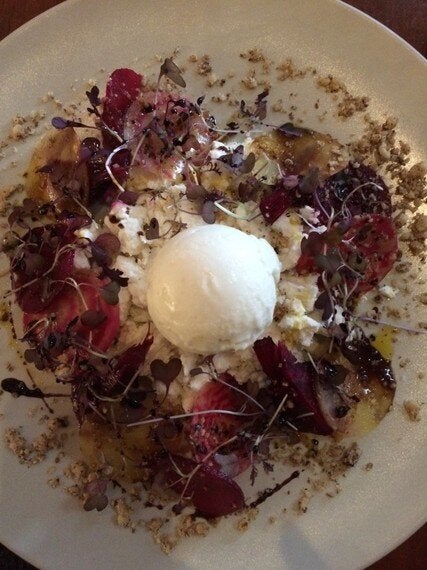 On the meat front the roast rump of lamb, crisp shoulder, tomato Sunnyfield spinach and roasted spring vegetables and the rib-eye steak with a tangy Chateaubriand sauce were mouthwatering with our three year old devouring my lamb on day one and a whole portion of his own the next.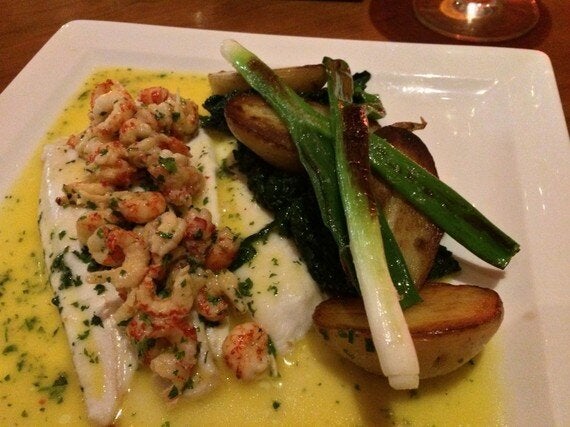 Desserts didn't disappoint either; a super-light passion fruit souffle and chocolate brownie and ice cream for my little angel amongst them! What is truly amazing and no surprise given the oenophile leaning is the wine list and the fact that there is a sommelier working during both lunch and dinner service there on hand with a wealth of knowledge giving friendly guidance and suggestions without any of the stuffiness that often accompanies such an important job.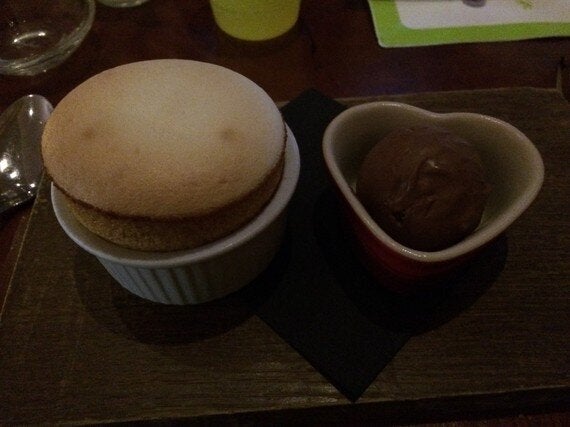 A big mention must go to what truly keeps a good hotel great - the staff; helpful, kind and professional. They really do care and it shows. From providing the cutlery in pink for my little boy (his favourite colour) to recommending and calling ahead for horseriding - to just taking an interest.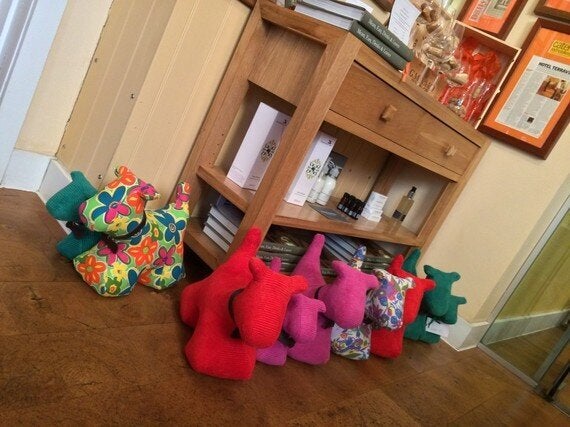 A last word on the garden because this place holds a trump card for families and that is an outdoor heated swimming pool. Unfortunately it wasn't open when we stayed but I can't wait to return, to eat my breakfast on the verandah to lounge in the garden before a lazy lunch by the pool. This hotel has everything that anyone could need in abundance. Go, you won't regret it.
Related