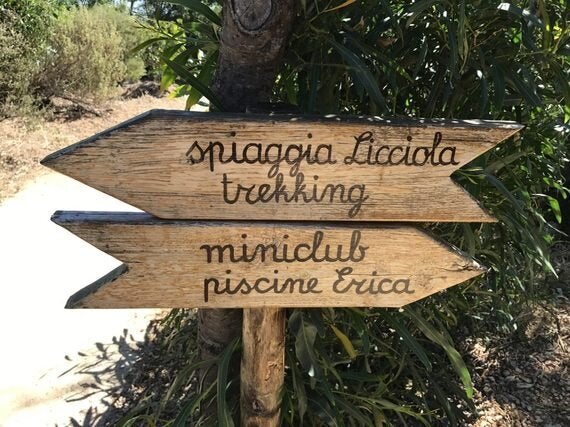 We are heading home from Sardinia. Seven days of bliss. It went in a flash. A testament to where we were. For the first trip in ages I relaxed from the outset. I normally take a day or two to acclimatise, the critic in me finds little niggles that I need to let go off before settling in.
We arrived at Valle dell' Erica in the dark. Not a glimpse of the view or the resort. Set within a huge,beautiful natural park in the north of the island, teeming with flora and fauna, low rise buildings; suites made of stone and covered in plants and flowers that blend into the surroundings, so much so that you almost feel alone on your balcony, despite the worryingly abundant, 300 rooms.
Almost a mile of coastline; a long, white sandy beach and then other smaller beaches with stunning, secluded, empty, rocky coves. This is the sort of beach experience you would expect to drive out of the hotel for, somewhere far from civilisation, needing a hire car, having no access to a clean toilet or shower and probably no food either! I don't like to 'rough it', especially not in the heat. I just get burnt and miserable. Instead, here, you can dine feet in the sand or lunch at the beach bar next door, nibbling on bitter Sardinian olives and cheese, a cold glass of Sardinian vermentino in hand.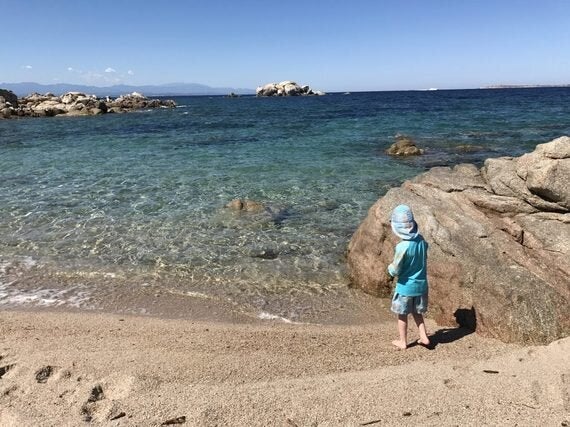 We are a foodie family, so eating matters. You won't leave here lighter, that's for sure. Provenance and ingredients are priorities. The region, Gallura, is big on food. We even got to see the local, traditional pasta being made with the kids given a chance to try their own hand at rolling it. We chopped and changed between restaurants. Once to the traditional Sardinian, Li Cuisoni; tucked away in the hills, surrounded by nature - you are eating 0 km food. Mouthwatering antipasti; dried meats and pickles and melt in the mouth suckling pig. Rustic, rural cuisine. Sardinia is a farmers' island at heart.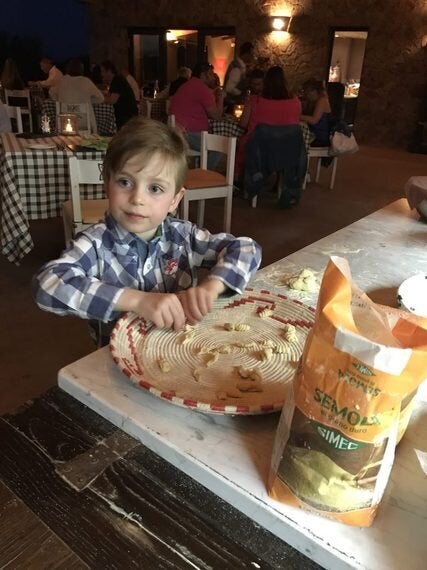 For us, kids club is key. Ericaland was a minute's walk from our suite. Kind, enthusiastic and most importantly, experienced, I was confident leaving our toddler. Its own pizzeria with pizza oven and dedicated chef, food is cooked fresh and to order at each meal! They even have a very clever addition of a 24 hour baby food preparation area with a fridge stocked every day with a selection of fresh vegetable purees, stocks, fruits, yogurts, milks and all equipment needed to cook, feed, sterilise and generally care for your baby - genius. It's the difference between a lot of bother and relaxation plus it saves on the luggage. A huge expense travelling with little ones if you need to bring everything with.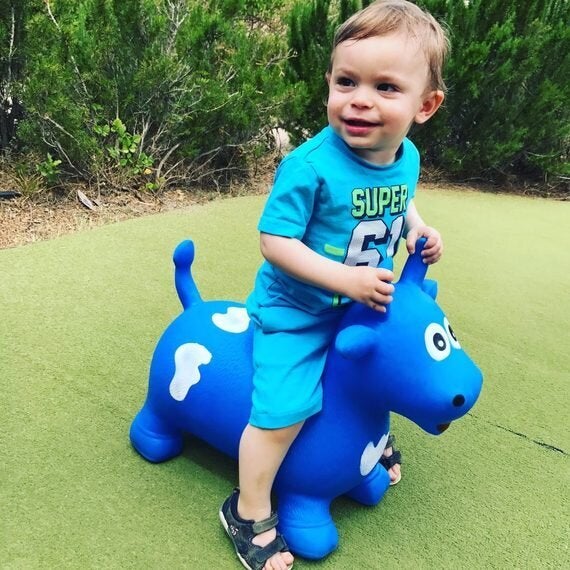 I'm not a naturally relaxed person but here, just walking through the park to breakfast, breathing in the warm fragrant air, looking out to sea with Corsica just across the water - made me happy. One too many frozen daquiris and ciabatta stuffed with local artichoke and sundried tomato for lunch was pure bliss.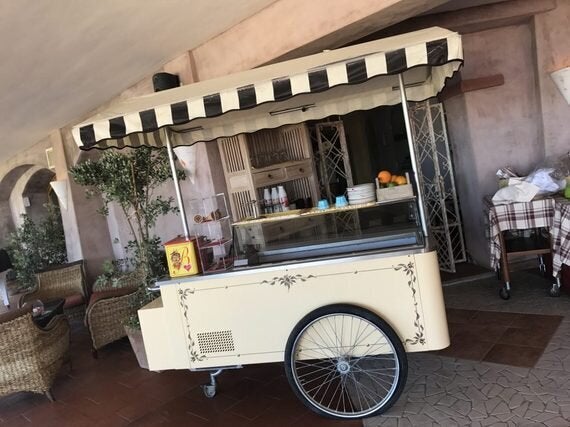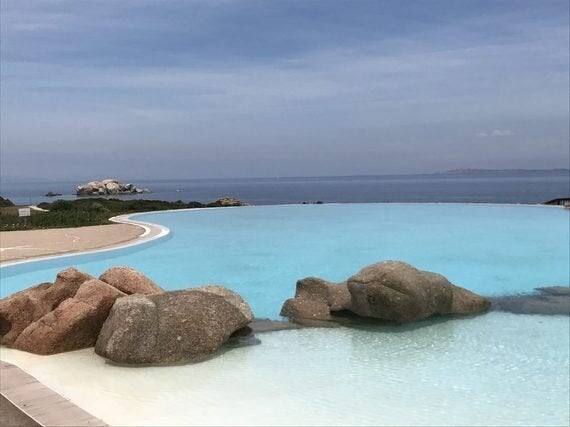 There's lots to do if you are the active sort, not least, a very novel outdoor exercise area overlooking the sea. I vegged by the pool most of the time. Finishing a book is the best way to spend a holiday to me.
I tried hard to find fault with our suite. It's what I do best! I couldn't find the safe for love nor money, so that worked for a moan for a good few minutes until we were informed that it was hidden behind a picture. Duh! We had windows on three sides looking out to the park and sea and two balconies. Newly refurbished, a Sardinian vibe and spotlessly clean. I'm borderline OCD when it comes to cleanliness - I'll swap a spotless room over a luxurious one any day.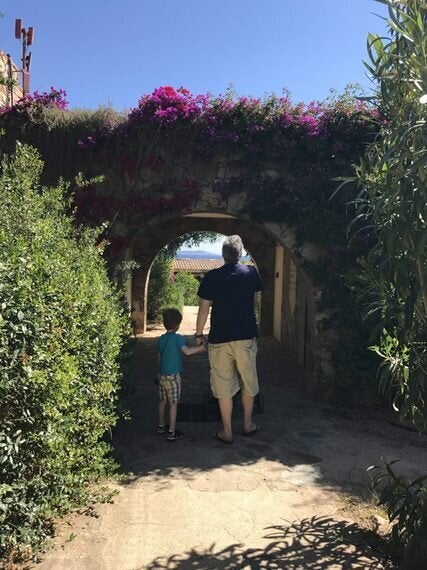 Buggies ferry on demand, however we walked off the food as much as possible. We left just once to to Santa Theresa, a 10 minute ride on the shuttle away. A little retail therapy in a typical, Italian village with a lively square flanked by cafes and bars was enough for us.
Valle dell'Erica is magical. As a family with Grandma in tow, it worked for everyone. Adults relaxed, kids were content. One word of warning, the beginning of season is wonderfully quiet but the sea and the pools aren't that warm. It is however boiling outside!