We have just arrived back from a truly perfect week. Flying home from Innsbruck, the snow conditions were awesome and we skied, lunched and laughed with our instructors Danique and Dennis under cloudless skies every day. Gerlos, in the very sunny and snow-sure Zillertalarena has 143km of slopes up to an altitude of 2500m. New cable car, heated chairlifts and an abundance of pistes.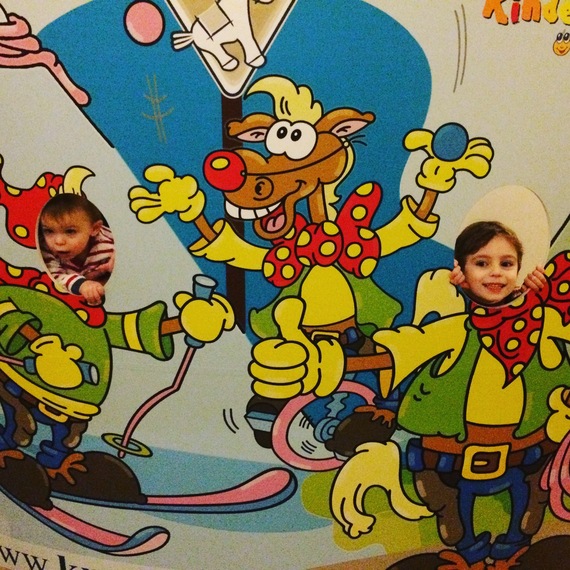 If you want to ski and have young children, you'd better head to Austria. This is where they understand how to offer top notch childcare in luxurious hotels in an all-inclusive way, which is a godsend. You could pay alone in childcare what a whole holiday might cost.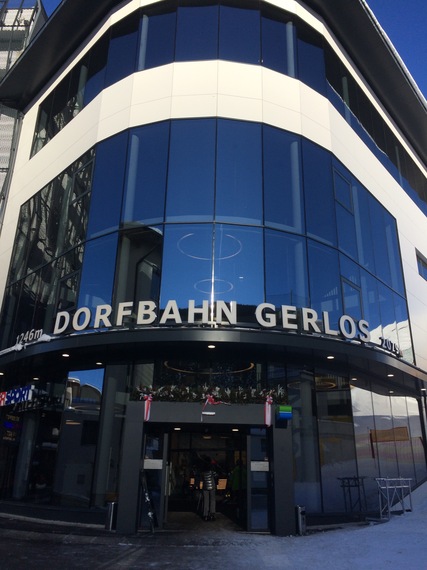 I've reviewed many Kinder Hotels; all independent, family-run properties that have one thing in common - they cater to families to a degree that is beyond our wildest imagination here in the UK. No need to take pushchairs, highchairs, baby food, milk, bibs, even nappies. Want a softplay in the basement? Spotlessly clean and thoughtfully designed for maximum fun but minimum impact on the aesthetics or architecture? A place that adults can relax and enjoy too? Looking for tasteful art, good wine, organic food? The Hotel Kröller has everything and more and most importantly the Kammerlander family, who owns this gem are charming, warm and welcoming. Sitting directly on its own ski slope, ski school for the very young on the doorstep and the ski shop in the basement.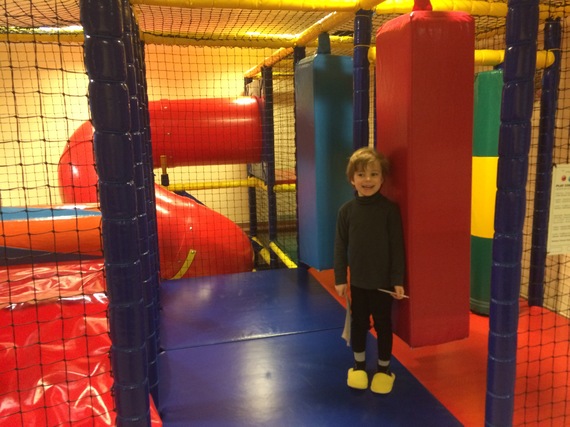 We had a family room - typical Austrian style with a separate bedroom for the kids - two sofa-beds plus room for the cot. Separate bathroom and WC and shared balcony for the two bedrooms. Also, absolutely tons of important storage space.
The hotel has three age-defined kids clubs. For us, baby club couldn't have been any better. Open 12 hours a day, we dropped Gabriel off every morning after breakfast and returned after lunch in the sunshine in Seppi's mountain restaurant, also owned by the hotel, so within the full board arrangement - what a unusual treat! A few nights, we also fed the kids early then ate in peace.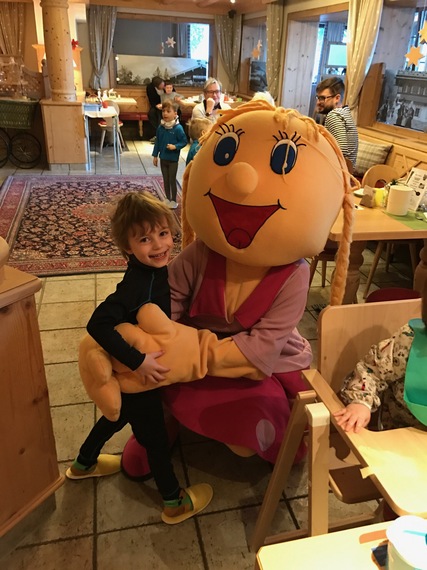 For Alexander, he chose to spend time in the soft play as well as the brand new, modern and luxurious pool complex, complete with five water slides, baby beach, chillout area and a (free!) Nespresso bar built into the wall.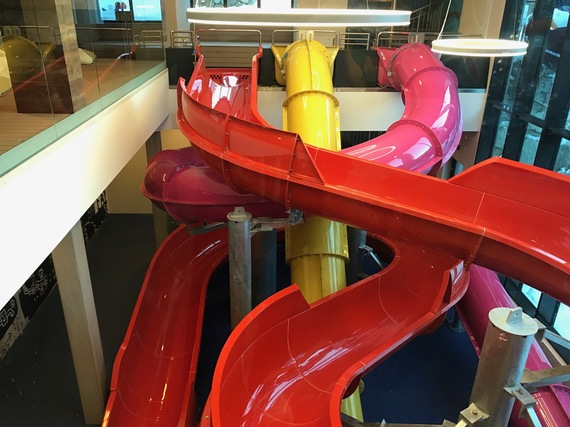 On to the food. Breakfast set you up for great skiing and was copious. A substantial kids menu with healthy variations of all the favourites like Nemo (fish fingers) and Scooby Doo (delicious schnitzels). You could eat continuously if you wished as there is lunch and tea with homemade cakes every day too. But don't think tea ends at cake. Not here. If you ski through lunch you can happily find enough salad, cheese and charcuterie on the buffet to fill you up far too much for the four course dinners! Service is to be applauded. Dealing with kids takes patience and people willing to go that extra mile to clean up after each meal. More food on the floor than anywhere else with a fourteen month old!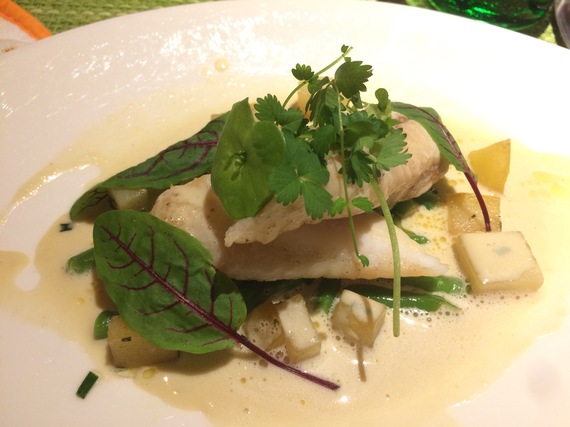 The hotel is a paradise for families. The sight of Gabriel in a double buggy, off with his baby club buddy for his morning walk in the fresh air and sunshine with the nannies, just icing on the cake. You can go off skiing with a light heart!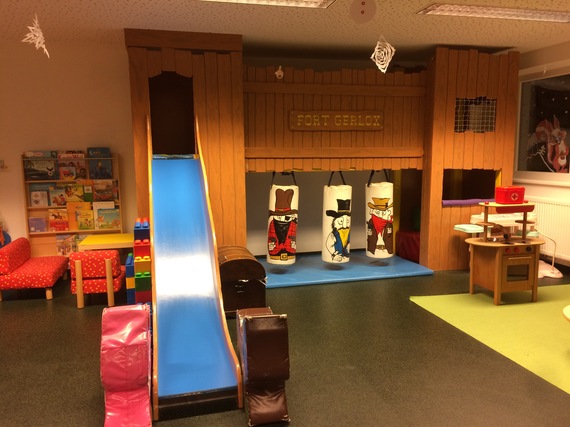 So to the skiing. A three minute bus from directly outside the hotel takes you to the main lift.  The only way to really improve is in ski school. We went with the new kid on the block in Gerlos - Wintersportschule Gerlos. Opened this year, they really want to make a difference to the community and not just some money. Runs are varied and all slopes are sunny most of the day! So, for family skiing, head to Gerlos. It won't disappoint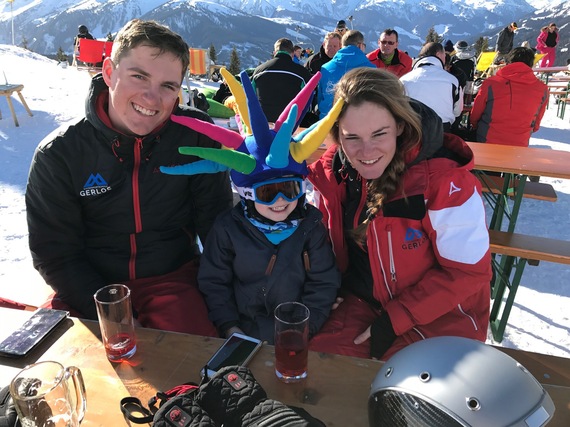 This post has been published on The Huffington Post's blogging platform. The views and opinions expressed in this blog are those of the author and should not be taken as those of The Huffington Post. The Huffington Post does not allow bloggers to acquire products, access or accommodation for review in the site's name.