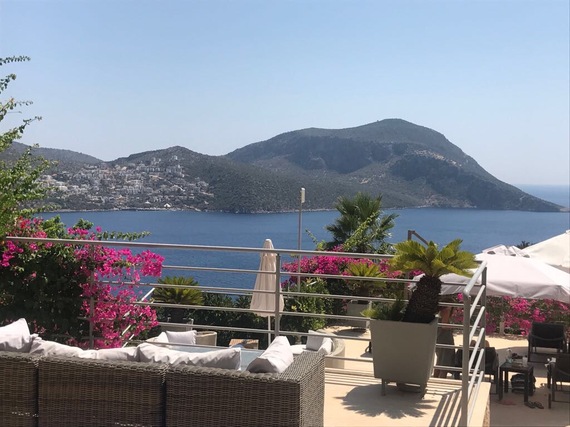 Don't go to Turkey. It's dangerous. With umpteen terrorist attacks in the same number of months, people are scared off. Now is exactly the time for luxury family travel to Turkey.
What people don't think about is that a) Turkey is a huge country and you might as well be in Greece on the Dalaman peninsula's Mediterranean coast - Fethiye is 20 Minutes ferry to Rhodes, b) what unrest there is has been has generally been concentrated around the controversial political borders or capitals and 3) even in this day and age of terrorism you are statistically more likely to be run over by a bus than caught up in any sort of attack. Be clever, be informed and don't miss out due to ignorance. Kalkan is alive and kicking, full of happy locals and tourists alike and is as safe as the next holiday destination.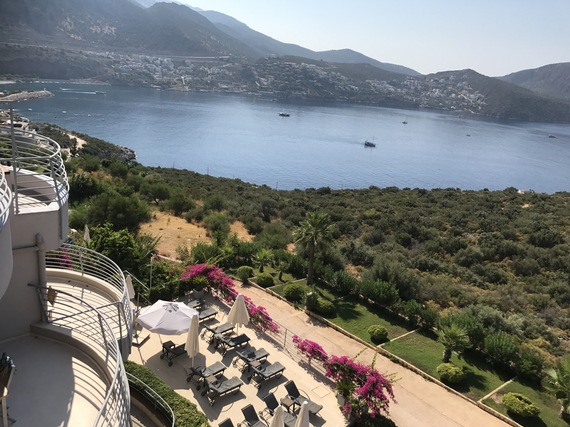 We last went to the most charming village of Kalkan in the early 2000's. No children, nothing commercial, only friendly, warm, hospitable people, building a destination in itself on the stunning, unspoilt, turquoise coast. A handful of hotels, simple but spotless, truly delicious authentic food served in traditional rooftop restaurants overlooking the bay - views to die for, amazing value and exoticism to take you away from the norms of the usual European summer destinations.
Fast forward nearly 20(!!!) years and little has changed. Yes, Kalkan has its huge following but despite its popularity it has retained its innocence, value and authentic feel. I've actually not been anywhere so overrun with Brits in a long time but somehow these Brits became friends. I don't make friends easily. People here are in the know. They appreciate the differences and embrace them. They aren't looking to for cheap alcohol and seedy clubs, they are after good food, stunning coastline and views, a plethora of great restaurants and now villas, hotels and apartments to suit every budget - with emphasis on budget at no expense to quality.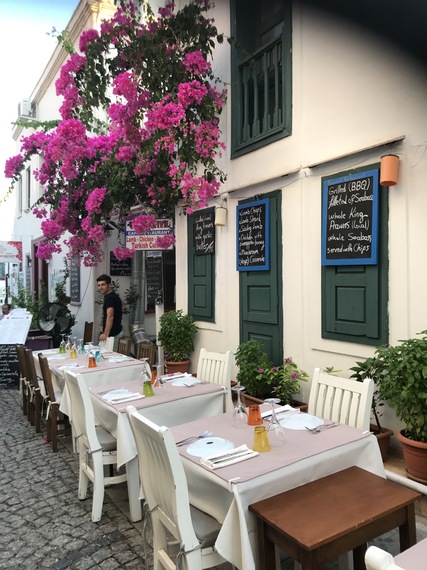 Now in 2017, beach clubs line the crystal clear turquoise seas, where water sports are abundant and not overpriced, a luxury gulet trip sets you back no more than £20 per person including sumptuous meals and genuine hospitality and diving is a pleasure.
The truth about Kalkan and the surrounding area is that you are never ripped off. Taxis still cost £2 for a journey into town. Locals are friendly and tourists even more so. No wonder the Facebook group Friends of Kalkan is so full of fans counting down the days, waiting to return or gushing about their favourite restaurant - foodies won't be disappointed - the 'Old Town' is ram-packed full of places to enjoy every sort of cuisine but expect Turkish food to dominate - as it should. Steak is also huge here, as is fish. Nothing breaks the bank either - so refreshing to receive free starters; fresh olive bread, tangy, spicy tomato and pepper salsa. Turkish delight really is that too; mostly made in the village with love. Pomegranate and pear trees line the streets to town, chickens in one garden, a lone tortoise in another.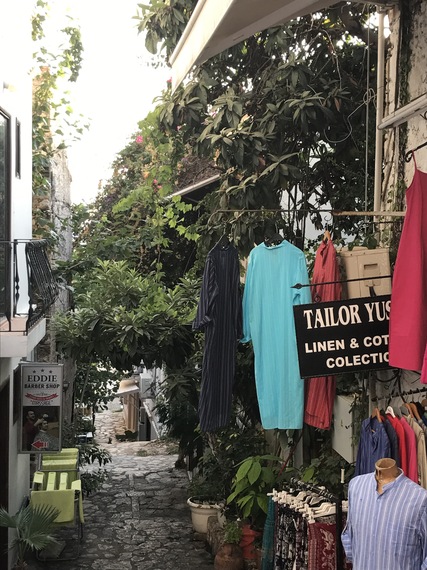 This year we travelled with Simpson Travel. A company that is multi-generational in ownership and management but as I found out from day one, is synonymous with quality and faultless service.
Simpson know how to cater to discerning guests; making family travel a pleasure.
We ended up at Korsan Suites having read glowing reviews. Korsan Suites really is a boutique hotel with all the flexibility of a full kitchen and super luxury apartment, complete with stupendous views, outdoor jacuzzis and wraparound terraces big enough to make a difference!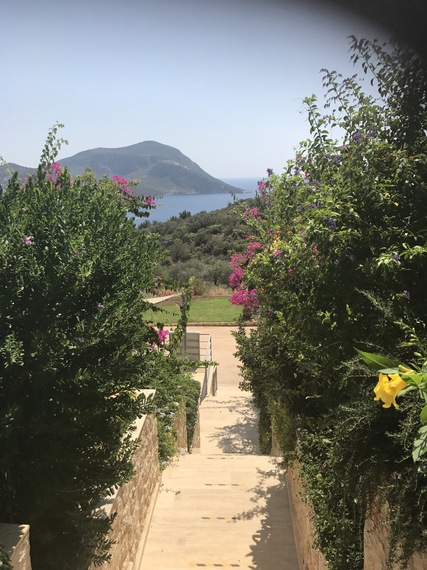 Modern, two or three bedrooms and the same in bathrooms; beautifully simple but luxurious and kept spotlessly clean by the team that even built a stair-gate just for us, pre-arrival, without batting an eyelid. Fresh Turkish breakfast is served daily by the pool in the shade on the canopies, fans humming in the background. Perfect eggs, omelettes and the most important - chocolate pancakes, piping hot, and perfectly cooked every single time.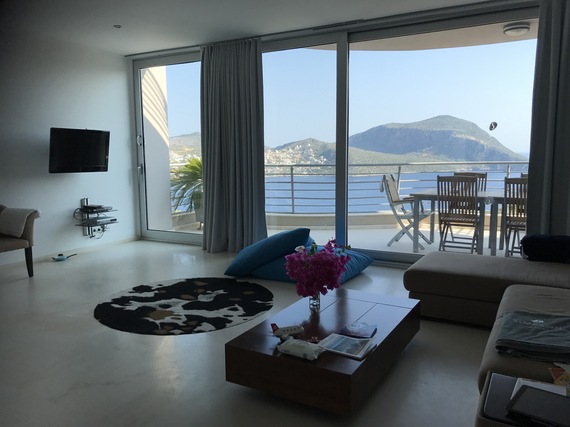 Manager, and all round superhero, Memduh or Memo to us, really is a star. He will steal your heart.
Food here is simple but tasty and great value. Children's portions are half price and everything is freshly made by chef, steps away from the shady tables set amongst bougainvillea- lined terrace.
Room service is also available free of charge but not once did we even want to make use of it.
There's loads to do for the active. Geological sights, a stunning gorge and mountain trips too. That's before even venturing out to sea on a gulet cruise - an absolute must.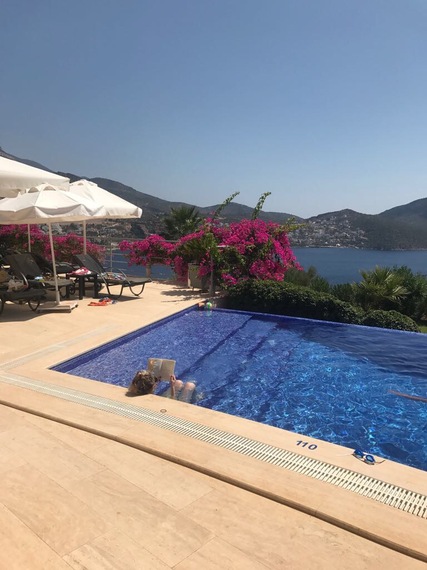 Each evening we walked the 10 minutes to town. A leisurely stroll, taking in the view and the shops! Shopping here is fantastic. Leather goods, local produce and linens are a must. We hardly had the time to try out all the superb restaurants. Overall, a very special experience.
Don't write Turkey off for family travel - it's an absolute all round winner if you pick your destination wisely. It's also child- friendly, authentic and won't break the bank!