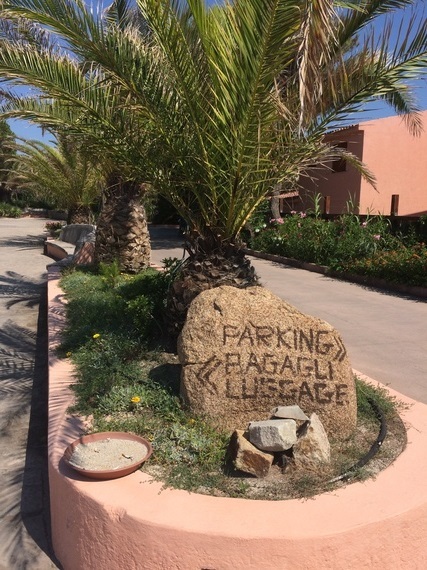 So, we're just back from an eye-opening week in Sardinia. A week at Le Dune Resort and Spa. A children's paradise. I didn't realise such a thing existed until now. I knew that there were family-friendly resorts with kids clubs and that Italians in general love kids but nothing could have prepared me for this.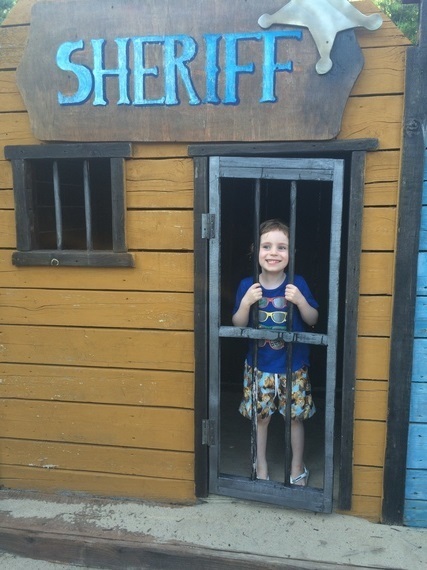 Resort and Spa Le Dune is the biggest resort that I've dared step foot in. I was very daunted by the idea of five hotels offering 496 rooms. PC (pre-children) I wouldn't have been seen dead in anything other than a boutique hotel. Seriously though, crowds bother me, as does anything that isn't exclusive. So with trepidation, we visited when the place was full.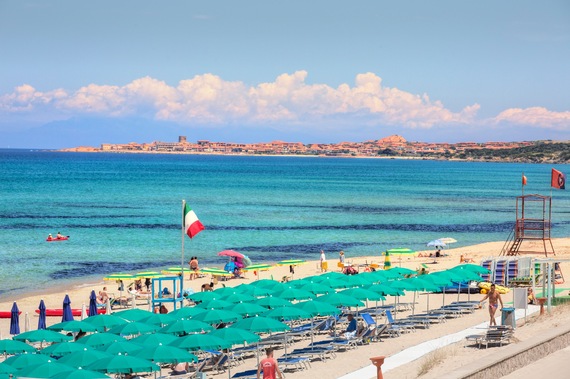 The hotel sits behind the longest beach on the island. Soft sand and the bright turquoise sea there is space for everyone and more even in high season, luckily. Behind sits one of the ten restaurants and bars - they offer full and half board, both good value. It's worth a lunch by the beach - an unbelievable spread - emphasis on organic and grown or produced either onsite or nearby.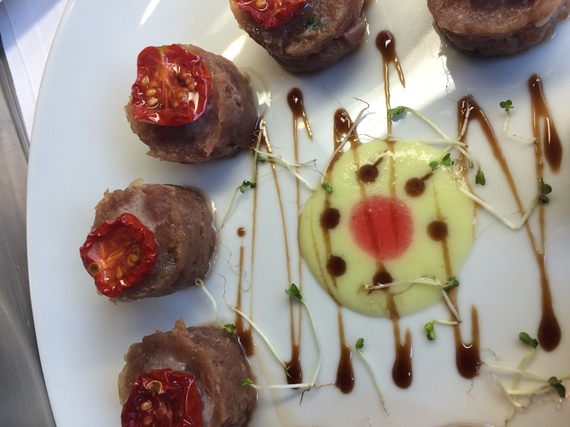 The hotel is in Gallura, a massive foodie region of Sardinia, also producing local wine which incidentally is included in most restaurants. The beach bar serves typical Italian snacks from ham and fontina cheese toast to caprese or pasta salads as well as the obligatory ice creams and superb frozen dacquiries - all available to take away.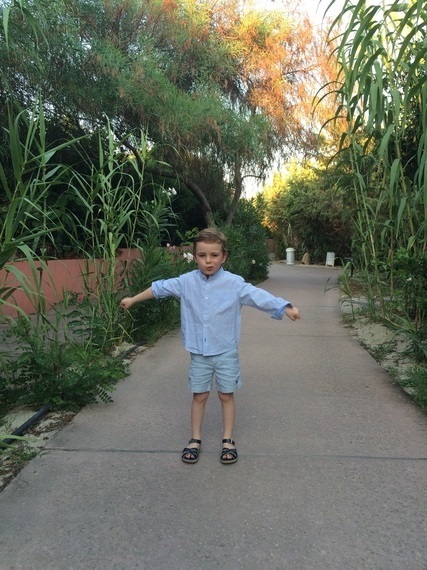 Upon arrival, you are greeted by nature. No hotels in sight, just rosemary and juniper, aviaries and colourful flowers. The buildings are all muted pinks and low rise, mostly detached in small groups. Scattered within a 70 acre park, each hotel has its own reception and pool.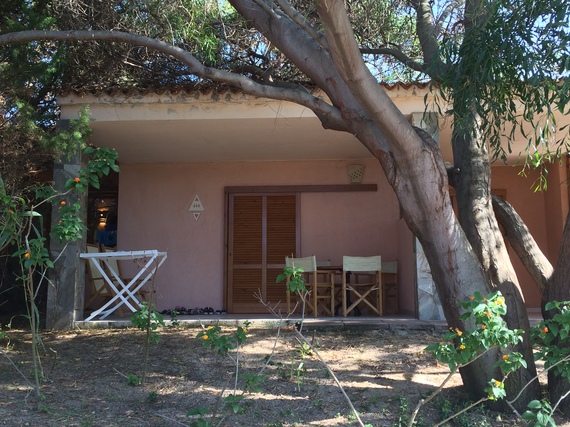 We stayed in the 4* Ginepri. Our simple but sizeable two-room suite, set back in the gardens around a massive swimming pool. Outside space for a table and chairs and thoughtful additions like a washing line. Pretty good going and great to catch the evening sun. Everything is set within this natural forest which means that it feels private. A buffet restaurant for breakfast, bar, plus the phenomenal seafood restaurant - think cerviche, fresh seafood salads, four types of fresh fish and seafood cooked to order on the grill in front of you and mussels in tomato sauce to die for by candlelight- we were set.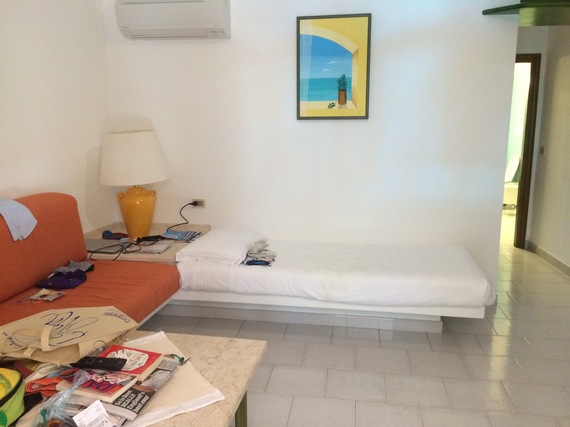 Breakfast, incidentally, in Italy means five types of croissants, a dozen cakes, fresh fruit, eggs of your choice, pancakes plus meats and cheeses and local jams. My favourite meal of the day. We would while away an hour slowly creating a huge mess around the baby's highchair as he mushed up bananas, omelettes and croissants to his heart's delight. Every restaurant is equipped with dozens of highchairs, all spotless at each meal - something extremely important.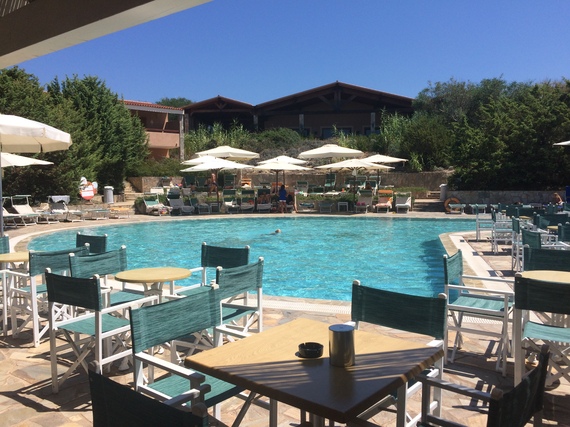 There is also a 24 hour nursery attached to the enormous kids and baby club area nearby housing everything you could need to feed and water a baby of any age as well as facilities to cook, feed and change. Something that I've never seen before anywhere. Genius!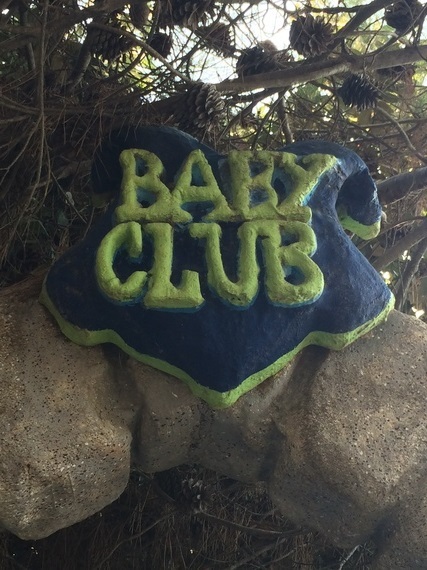 Back to the resort. The five hotels are dotted around. You don't really feel like they are separate as guests can use other pools for a change of scene. There are also 2 children's pools- one infront of Li Junchi - the yummy pizzeria and one in Red Indian Camp - a themed play area.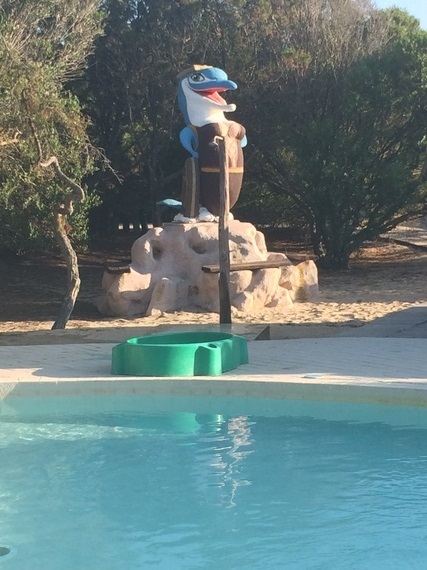 The real draw of this place has to be for families. It's like a small village. Cobbled paths flanked with wild vegetation lead from one place to another so you feel really close to nature but there's a central 'square' surrounded by shops including a pharmacy, a gelateria (made on site) and a stage for live music each night.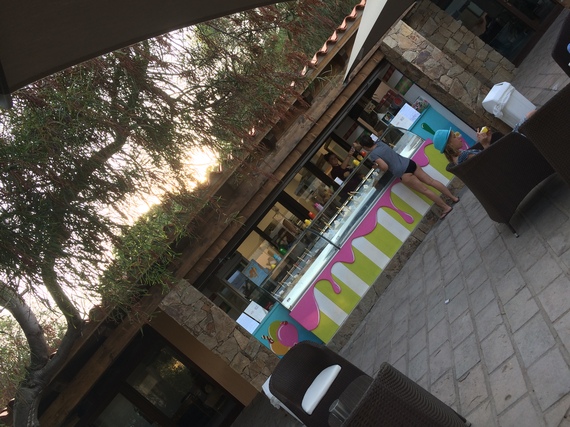 Tables and chairs set out where people sip drinks, an arcade and the piece de resistance; Fantasia Village with zip wire, huge climbing frame, carousels, trampolines and more. From 9pm each night every activity there is supervised by the kids club. It's unbelievable. Not tacky at all, you truly feel like you are in the centre of a seaside town in Italy in the summer.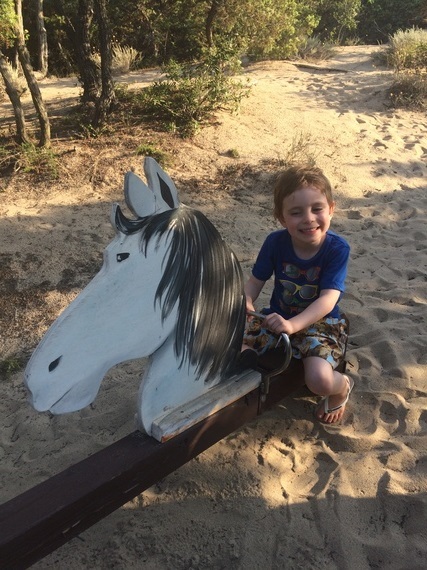 They capture the atmosphere well. During the day there's also riding, visits to the herb garden and aviaries plus loads more sports for the kids. For the adults there's a spa.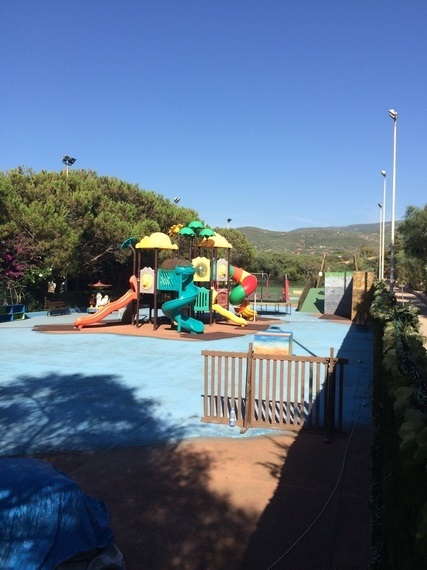 Food is my passion. Ten restaurants sounds awful to a travel snob but there is enough space that you never realise the scope of things. Food is a big part of the offering - the quality and freshness of produce is key. Apart from pizza, fish and beach we tried the Sardinian which had the most immense meat and cheese selection, the Mediterranean -Il Leccio - again just vast buffets of mouthwatering, authentic options with something for everyone and the 'Romantic'. It's mostly buffet style except the Romantic plus the Il Fico d'India (adults only) but again somehow, with table service for drinks and waiters all around, it feels more upmarket.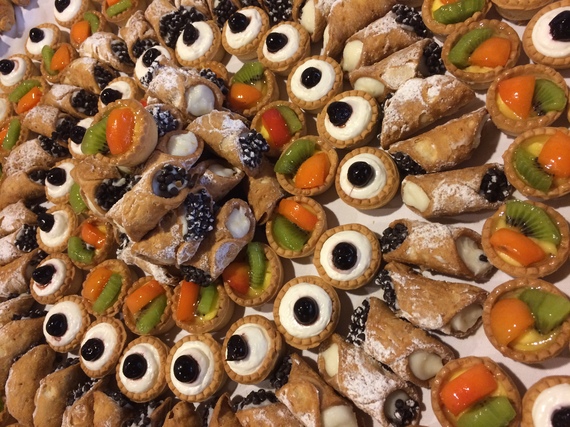 Service as a whole is impressive. Always smiling and wiling to help - I half expected grumpy staff at high season with kids everywhere! This is truly a family paradise. We will definitely return. I don't think anything else will come close for now.