I'd been looking to go to Devon or even as far as Cornwall for ages. As well-travelled as I am, getting Mr PCG too far from London for a weekend away is difficult. Understandably, the drive can be a pain. I looked and looked for somewhere on or near a beach with a pool, not as far as Cornwall and with great reviews and facilities for kids. Not easy as it goes. I'm a very difficult customer and look for super-high standards. I don't want to compromise on anything; we need good food, luxurious rooms, great service plus all of the above.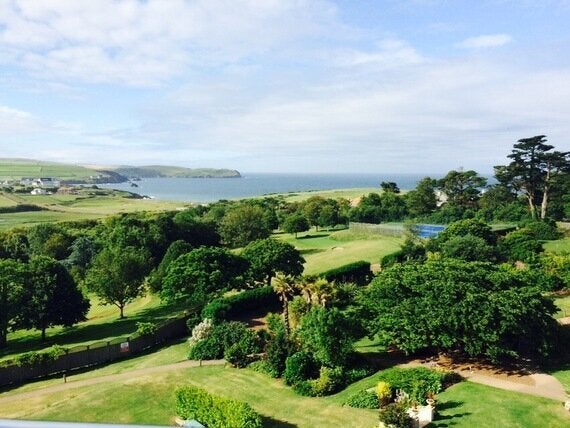 I settled on Thurlestone Hotel; a luxury family four star hotel, four and a half hours drive from London (NW) on the south coast of Devon. Not far from Dartmouth and five minutes from the gorgeous village of Salcombe and its picturesque beaches and estuary.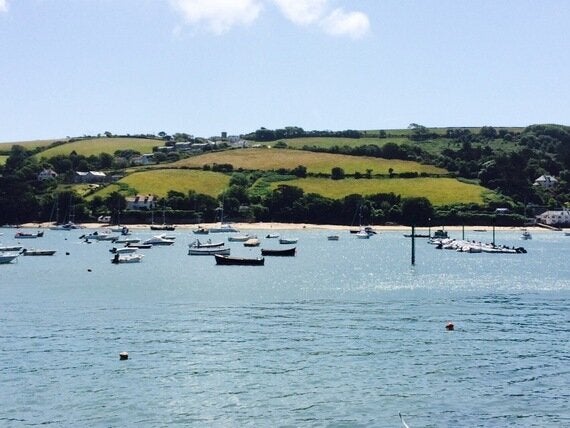 Thurlestone itself is a quaint village with thatched cottages and its own beach (and cafe serving super-fresh seafood - take note - you need to book for mealtimes) literally a five minute walk from the hotel and offering guests the privilege of the most amazing views.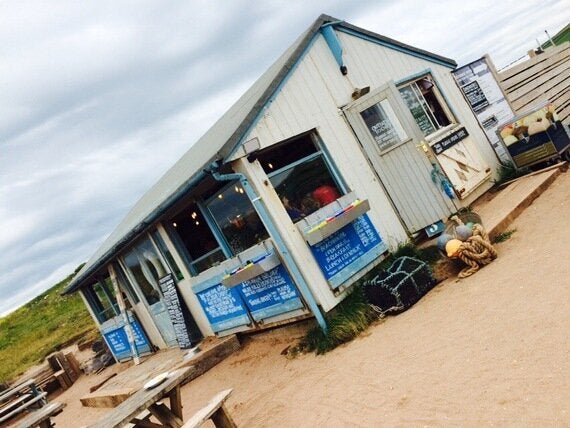 Upon arrival we were greeted by extensive gardens (a brand new climbing frame tucked away in one corner), tennis courts and a nine hole golf course too.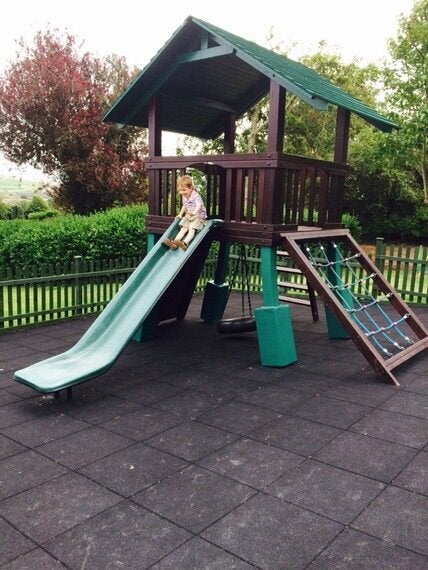 The hotel building itself is nothing to write home about; it's big and white, then you walk in to be greeted by what looks like a five star hotel interior. Alarm bells started immediately ringing; how can they possibly keep standards high throughout? Is this just a facade for cracks that are sure to show throughout the stay? It's just so difficult to maintain a big hotel and the standards that go alongside if you want to be in the 'luxury' category. Looking at their website this is exactly where they are pitched. So, with much trepidation we were shown out room. So far, so good, commonparts lovely, pretty well-maintained.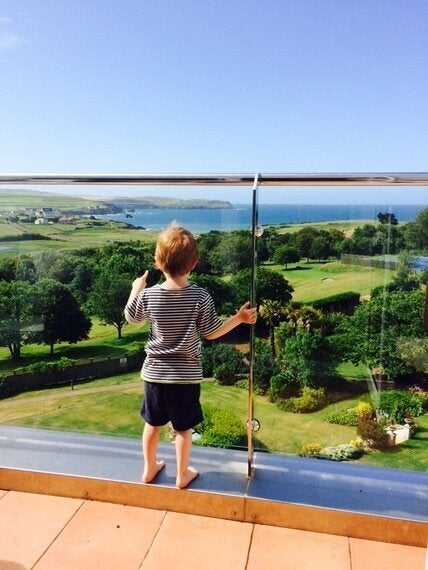 Our room; pleasantly decorated with a not so huge, slightly dated bathroom (but with a superb shower over the bath which really made my stay) the sofa made up into a very comfy bed for Alexander and then THE VIEW! With a balcony big enough to sit out, we were looking out to the gardens and most gorgeous bay beyond. Real seaside in luxury.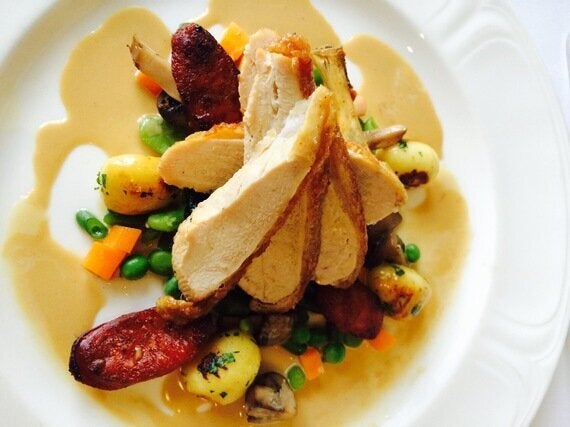 This place is how hotels used to be. A formal restaurant (jackets at dinner!!- family dining sitting between seven and seven-thirty and children's supper served between five fifteen and six)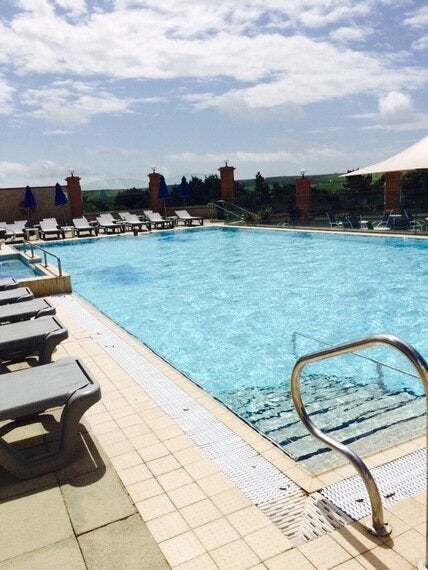 With a kids club in the school holidays, a playroom and even a snooker room. There's also the previously-mentioned, sizeable outdoor pool - heated to twenty-eight degrees, kids paddling pool beside it. They have built it like an old-fashioned swimming pavilion. It's a real option for lazing in the sun all day - a real summer holiday!As our stay went on, I became more and more impressed. This place really does live up to its glowing reviews and website. Ring from the room for extra towels and within minutes they arrived, ask at reception to book a table elsewhere in Salcombe and someone comes to find you in the pool to tell you when there is space. Nothing is too much for the staff and the service is pretty much faultless.Don't let the formal restaurant put you off either - yes, it harks back to yesteryear but you can enjoy it because it is done well. Staff are well trained and plentiful.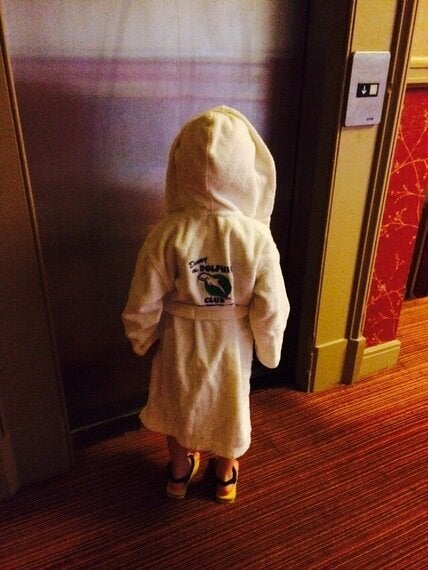 Kids are welcome and catered for and the food is surprisingly good. And don't forget the VIEW! Floor to ceiling windows make it magical. If you don't fancy formal, there's the Village Inn, their quaint pub next door which offers pub grub with the likes of whole dressed crab and crab sandwiches (after all, this is crab country so it would be rude not to), a kids menu and basically, something for everyone. Again, here, this is foodie-standard good food and so it should be, Devon has some of the best produce you could hope to eat!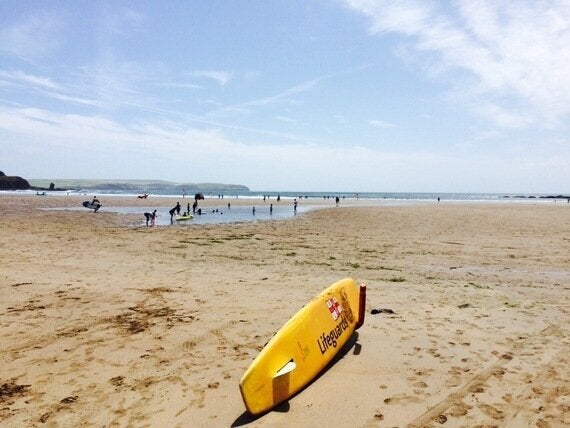 There's enough to do to never need to leave but the beaches beckon. We grabbed a bucket and spade from the entrance of the hotel and set off for a tour of the ones nearby. An ice cream and some sandcastle-making at Thurlestone, a lot of play in the sun at Bigbury-on-Sea and a gawp at the beauty of Salcombe followed by some more ice-cream - they are famous for it!- and some retail therapy in the gorgeous little roads behind the harbour.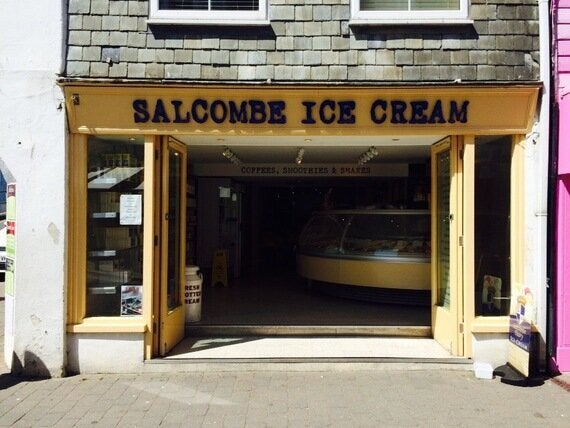 So, back to the hotel. A swim in the sunshine and a relaxing meal at the Village Inn. Waking up to that view, the Sunday papers, breakfast served the old-fashioned way, in the restaurant looking out to sea - all the favourites including eggs benedict, pancakes and kippers! - and I'm sold. I don't want to leave and having left, I want to return.