Universities have had a rough time of late, with several (often-dodgy) headlines attacking them on a wide range of issues, from tuition fees to international student places.
The motives for such irregular hostility towards our universities - for so long a treasured jewel in the nation's crown - are hard to pin down. Perhaps it is their overwhelmingly pro-EU stance that is drawing the ire of the Brexiteer press. Or perhaps it's just the silly-season. Either way, it is time to pause and consider the roles universities play in the UK today, and why we should appreciate them.
It's easy to see why universities make soft targets. In an age of austerity, there is a perception among many that Higher Education is in a bubble. Universities are often perceived as being among the so-called 'elite' that populist movements around the world are currently railing against. To many, they are simply irrelevant to their daily lives. This is a tragedy.
Universities need to be better at telling the world about the impact they make in society.
For example, policing was back in the public spotlight recently, with the announcement that the Metropolitan Police's armed officers are to wear cameras while on patrol, and Big Brother Watch's questioning of how effective such technology can be in lowering crime rates. These are important developments which everyone in society should have an interest in.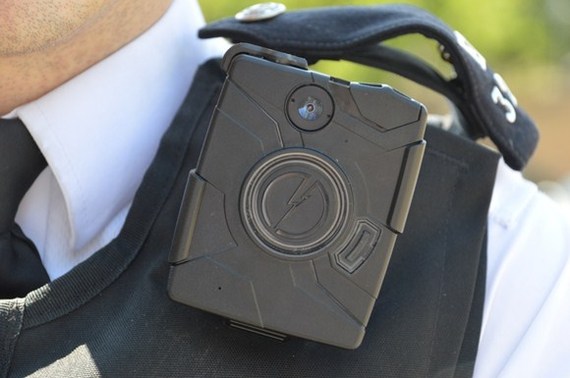 My university, London Metropolitan, contributed to this public discourse. A study that made the news offered a different angle on the policing debate, with London Met researchers commissioned by the City of London Police to explore officers' views on body cameras, as well as the technology's impact on criminal justice outcomes.
Speaking to the Evening Standard, my colleague and Senior Criminology Lecturer, Dr James Morgan, highlighted how the research contradicts common misconceptions about the police.
"Contrary to many assumptions regarding 'cop culture,' the officers surveyed and interviewed for this study were very progressive in their approaches to this new technology. They wanted greater accountability and oversight, and believed in their own policing practice and wanted this recorded," Dr Morgan said.
The study also highlighted a need for improvement within the police regarding the process of getting camera evidence to the Crime Prosecution Service. If this leads to positive change, the research will have made a valuable impact on policing in London.
This is just one example, but one which highlights the role universities like London Met play in meeting the needs of our time.
There is a risk, of course, that in putting our head above the parapet on sensitive issues such as policing we are opening ourselves up to criticism from one side or another. However, as universities we should not shy away from tackling difficult questions. We should, instead, look at how our research can help to shape the communities that we call home. In these challenging times, we need as much input as possible to identify solutions to those challenges, no matter the risk of criticism.
This is one of the reasons why universities are so valuable. We have the academic freedom to tackle the difficult issues without fear of political backlash or public ire. Or, at least, we used to. If such hostility endures, there is a risk that this could change.
This builds on a point I have made before, that any Industrial Strategy must have Higher Education at its heart. Universities sit at the very centre of our communities and the economic benefits, although often overlooked, are evident for all to see. For every 100 jobs created in Higher Education, a further 117 are created in the wider economy. We often talk about graduate jobs, or how the graduate jobs market is over-subscribed. But this fails to appreciate the fact that many graduates go on to create jobs. Our impact, however, goes further. Much of the research carried out at Higher Education institutes around the country goes on to add a further boost to the economy.
The key point is that there should be no reason for anyone to believe universities are 'irrelevant' to their lives.
The latest Industrial Strategy consultation called on the UK to translate 'our leadership in global research into commercial outcomes', and correctly so. A strong economy is important, but only if it supports a society that acts in the best interests of its citizens. Universities are in a unique position to carry out such research, but while we are international institutions, we are just as much part of our local communities. Pieces of local research, like our body camera study, often come to have a national and sometimes global impact. It is therefore vital that community focused research is not forgotten and overlooked for potentially more profitable exercises.
Day in, day out I get to see first-hand how beneficial the research work at London Met is, and speaking to fellow VCs, I know similar work is taking place at universities up and down the country. An Industrial Strategy built around research from our country's universities is a great place to start, but a society shaped by it wouldn't be too bad either.