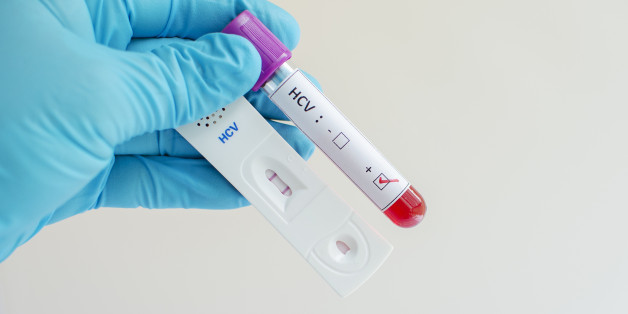 jarun011 via Getty Images
After the handshakes comes the hard work. When the Government signed up to an ambitious World Health Organization target on hepatitis C virus (HCV), it was welcome news for thousands of patients, doctors and loved ones living with or affected by this life-changing infection. But for the more than 200,000 people in the UK estimated to be living with HCV, it was far from the end of the story.
Even with the best will in the world and all the necessary finances, reducing numbers living with the infection by 90% and numbers dying from it by 65% before 2030 would be a tall order. Britain is only one partner in this fight, of course, but given the current economic environment in the health service, it seems unlikely that we will successfully contribute to meeting those targets. Only with a shift in approach to prevention and treatment will we see real change.
Reduction in numbers living with HCV broadly requires two activities: treatment of patients already infected and prevention measures to interrupt transmission. With regard to the latter, there is much that can be done, but that is not currently happening. The main risk factors are blood transfusion before the onset of donor screening (1991 in the UK), intravenous drug use, and medical procedures where needles and syringes are reused. HCV is therefore commonest amongst people who inject (or have injected) drugs and people who have moved to the UK from high prevalence countries.
Opiate substitution therapy and needle exchange programmes are highly effective at aiding prevention and now widely available in the community. Yet to date, the prison service has failed to acknowledge that drug use occurs in our jails and has not allowed needle exchanges to be established. The link between drug use and crime results in a high prevalence of HCV infection amongst the prison population.
Likewise, we could do more in terms of treatment. There is no vaccine to prevent someone getting HCV, a liver infection acquired through blood-to-blood transmission which may result in cirrhosis, liver failure or liver cancer, but there are drugs that cure it in more than nine out of ten patients. The majority can take the drugs without any side effects or complications.
In 2015 NHS England set up 22 networks around the country to deliver treatment, initially prioritising those patients with the most advanced stages of disease. The scheme was a resounding success and saw virtually every UK patient with cirrhosis be treated. However, for financial reasons, the number of courses of HCV treatment was limited to 10,000 per year, meaning that many patients with the infection continue to wait for treatment.
Mark Brunning, a patient who has successfully completed a course of antiviral medicine and is now living free of hepatitis C, recalls what this waiting period was like:
"Waiting for treatment was a horrible experience for me. I had the virus for around 25 years and was diagnosed about 22 years ago so it's been a long time waiting for a viable treatment. There were years of walking a tightrope between hope for a cure and anxiety over the damage being caused as I waited."
Added to this, later this year we will encounter a new challenge with HCV treatment networks. Some areas will run out of patients to treat. HCV rarely causes symptoms until the final stages of liver failure or cancer so diagnosis relies on recognition of potential risk factors and a simple blood test. Yet public awareness about HCV infection is extremely low, with fewer than 40% informed that they have it. It is vital to mobilise public health initiatives to increase the rate of diagnosis and enhance the opportunity for treatment at an earlier stage.
Recovered patient David Rowlands says that raising awareness is key to addressing this: "Previously I had a poor experience of testing and felt stigmatised and embarrassed within the clinic setting. Testing for hepatitis C should empower and give people an opportunity to get their health back on track. Moving forward the global community needs to come together to raise awareness & influence change. We need to break down the stigma around hepatitis C as we have seen in the HIV community and increase regular testing, treatment and care in non-clinical settings to reach high-risk populations."
The obvious places to initiate HCV testing are in community drug and alcohol clinics and in prisons, yet a bureaucratic 'dog's dinner' acts as a barrier to this happening, resulting in low rates of HCV testing. Clinics are commissioned through cash-strapped local authorities while commissioning tenders rarely require HCV infection testing and Public Health England has no authority to insist it takes place. Meanwhile, prisons healthcare is currently introducing a system of opt-out testing for HCV infection at the time of admission, but data from pilot studies suggest uptake is disappointingly low, while treatment for HCV-infected patients in prison is not comprehensively available.
While ambitious, the WHO targets for HCV elimination could be realised and Britain could be a leading light in meeting them. Doing so will require a much higher level of coordination of public health, local government and clinical services, along with effective political leadership from the Department of Health. Let's not waste any more time.