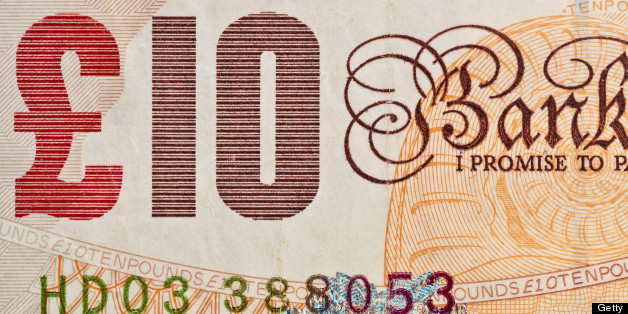 Getty
It's less than five months to go until the full roll out of the Government's 30 'free' nursery hours offer to three and four-year-olds with working parents in England.
And if you are awaiting a place for your child, a place that will save you at least £4,500 in nursery fees, you might be disappointed.
As things stand, it's likely that there won't be enough places to meet demand.
A fifth of full daycare nurseries in England, the type of provision best-placed to serve parents in 9-5 type jobs, don't plan to offer 30 'free' hours.
Another 35% say they still don't know whether they will, despite the ticking clock.
Currently just 44% of daycare nurseries say they do intend to deliver expanded free childcare.
These figures and many more are in National Day Nurseries Association's newly-published Annual Nursery Survey for England.
So why are nurseries holding back? It's down to lack of money. In many geographical areas, the hourly rates that the Government is offering nurseries to deliver 30 funded hours isn't enough to cover the nursery's costs.
They can't risk big losses that could put them out of business.
This is now a big headache for the Government that promised working parents 30 hours' free childcare per week, term time, as an election pledge.
If a fifth of nurseries don't offer 30 hours when the policy goes live in September, that could leave 50,000 children without places.
This equates to the number of pre-school three and four-year-olds in the whole of Greater Manchester and childcare worth £250m.
This is a conservative estimate. This figure of missed opportunity could be much higher if the ones who currently don't know find they have to say no.
News follows similar proportions of playgroups, childminders and school nurseries reporting their 30 hours plans. The current opt-in rate seems to be just under half of early years providers.
In terms of the daycare sector, the NDNA survey reveals plummeting confidence and real fears about sustainability when faced with inadequate funding, soaring costs and recruitment problems.
All this is at a time when the Department for Education is relying on the daycare sector to meet expected high demand for 30 hours places as the largest part of the sector with perhaps the most scope for increasing capacity.
Our survey, incorporating the views of 788 nurseries, shows categorically, once again, that the Government cannot take their buy-in for granted.
It is time they stopped promising parents 'free' childcare hours unless they are prepared to invest the money needed.
This manifesto promise is now in very real danger of failure. NDNA warned about money to match ambition when the policy was unveiled in April 2015. We are still sending the same message now.
If there is no more government money, DfE needs to give nurseries more flexibility in delivering these places.
This includes allowing them to make mandatory charges to parents for extras over and above childcare, such as meals, activities and trips.
DfE acknowledges that nurseries will need to make charges but will only allow this on a voluntary basis - which is no way to run a viable business.
Parents will get help with any extra charges through tax credits and universal credits for low income families and the soon to be launched Tax Free Childcare scheme.
Nurseries need help too. The clock is ticking.
It's time to rethink and maybe even delay 30 hours. And get it right, so that it works for everyone.