Great news - Millie's Mark is now up and running. Is your nursery going to apply?
In case you haven't heard about Millie's Mark, it is the new quality mark for excellence in paediatric first aid for early years settings in England.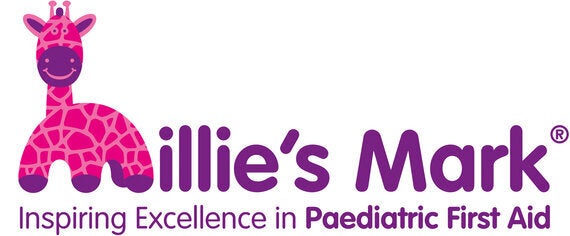 To make the mark, nurseries must have ALL staff members working directly with children trained in paediatric first aid and be able to demonstrate robust policies and procedures for keeping children safe.
Though many nurseries have long operated to such standards, this is fantastic for families and the childcare sector.
And it is here through sheer parent power. In particular, the efforts of one couple from Greater Manchester, Dan and Joanne Thompson.
The Thompsons formed Millie's Trust in 2012 following the death of their daughter Millie after choking on food at her nursery in Stockport.
The Trust campaigned tirelessly for all early years staff to be trained in paediatric first aid, resulting in this real step change, a scheme created by the trust and the Department for Education in partnership. What an amazing achievement. The Thompsons are overjoyed that Millie's Mark is now a reality.
Now, this isn't where the parent power ends ... we want it to gather momentum to help Millie's Mark on its way to becoming a universally-known and recognised industry standard, as the British Kitemark is.
A key aim of Millie's Mark is to give parents extra confidence and reassurance in making an informed choice of childcare, that a given setting is doing all it can to keep children safer.
Millie's Mark will spread faster and gain more credence more quickly if parents ask for it by name.
Nurseries are taking the initiative, that's clear, as are local councils, who are taking a keen interest in promoting the mark.
If parents get on board and active, all the better!
Momentum is also coming from the heart of Government. Millie's Mark is one of the first initiatives to be endorsed by new Minister for Early Years, Caroline Dinenage.

She said: "First aid skills can make all the difference when it comes to keeping our children safe. This new quality mark aims to reassure families that the staff looking after their loved ones are trained in these vital life-saving skills and I would encourage as many nurseries as possible to apply."
Now, Millie's Trust is not resting on its laurels after a job well done. Next steps are focused on campaigning for the roll-out of Millie's Mark to Scotland, Wales and Northern Ireland and childminders too - and NDNA fully supports these efforts.
As you read this, new applications for Millie's Mark are being received from all over England. Achieving the status is not a walk in the park, it's a rigorous assessment process of demonstrating competence and confidence across the board.
The first recipients will be rightly proud of their achievement.
Soon, Millie's Mark will begin to be awarded to those who complete the criteria - nurseries where all staff members who work with children are qualified in paediatric first aid, and who have well-deployed first aid processes and you will find them listed on the Millie's Mark website.
All credit to them - and the Thompsons, and Millie's Trust, and the Department for Education, and NDNA, who worked together to make this change happen.
Related