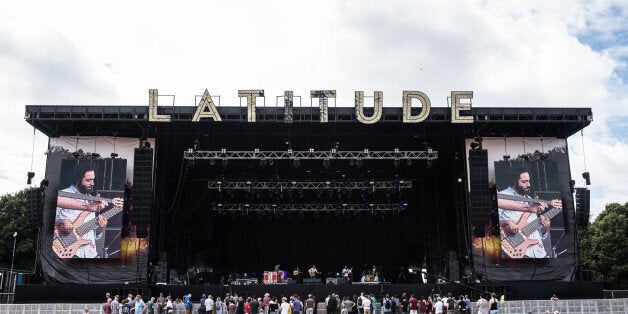 The UK's festival season is officially well underway, and over the weekend, the seemingly impossible happened: It stayed sunny at Latitude festival.
While Glastonbury was nothing short of a total washout, things couldn't have been more different at Suffolk's Henham Park where, for the most part, sunscreen and seeking out shade was the order of the day.
But obviously, the weekend was so much more than a lesson in not getting burnt. Here's what else I found out at my first Latitude...
Full disclosure: I was quite sure of this fact before going to Latitude. Now though, having seen the musician give his only UK festival performance of the year, I can confidently say that he's one of the best live acts I've ever seen. Sorry, Adele.
Learn from my mistake, festival-goers, and follow this advice. If, like me, you don't bother doing so, expect to spend a large percentage of each morning overcome with jealousy, watching all of the smart people basking in their glory in the swimming pond.
"Piff The Magic Dragon is on next." "What? What the hell is that? It sounds awful." "Yeah I know, but it's hot and I don't want to move." "OK, fine, let's stay."
Now, just in case you one day find yourself faced with Piff The Magic Dragon, I don't want to spoil the surprise. But let's just say, I am generally not one for magic tricks, or audience participation, but Piff was suitably sarcastic, deadpan and probably not one for kids.
While it's not uncommon for events to have cabaret, comedy and theatre areas, nowhere does it quite like Latitude. There are over 15 stages across the site, many of which play host to readings, science talks, film screenings and debates.
You should probably ditch any plans to stay in contact with the real world while at Latitude, as it's basically impossible to get phone signal. Go and meditate instead.
Back in the day, Lauren was more static on stage, choosing to stand and sing her band's many hits, but nowadays, it's a different story. Throughout Chvrches' Saturday evening performance, the singer bounded around, giving Florence Welch a run for her money.
My hopes of seeing Louis Theroux in conversation with Adam Buxton were sadly dashed by the fact that the queue for the film and music arena snaked around the festival site, when there was still an hour to go before the duo sat down for a chat.
Similarly, queues for the Cabaret tent were often pretty big, so it's worth being prepared and super early if there's anything you're desperate to see.
Seriously, there wasn't a dodgy burger van in sight. The infrastructure matches the carefully-curated line-up and you're far more likely to find punters sipping an artisan cocktail than a warm can of lager.
See all the best pictures from Latitude 2016 here.
Related