I love a good designer collaboration; Mary Katrantzou for Topshop, Anna Dello Russo for H&M, Maison Martin Margiela for H&M, Stella McCartney for Adidas, the list goes on. So when I heard that I could have designer style in my home.. I jumped at the chance.
The humble washing machine is no longer just a "white good" thanks to Giles Deacon's collaboration with LG Electronics, who launch a limited edition Giles Deacon designed washing machine just in time for London Fashion Week, this month.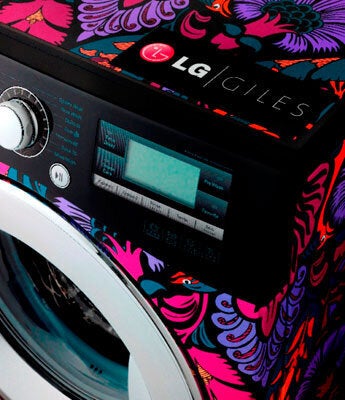 LG Electronics (LG) are the Official Garment Care Supplier to London Fashion Week and the 6 motion washing machine that they have launched with a striking Giles Deacon fashion print is exclusively available from select John Lewis stores. The bespoke LG 6 Motion washing machine features a striking Giles Deacon fashion print and is exclusively available from select John Lewis stores.
This is LG's second collaboration with Giles Deacon, following the original creative partnership in 2011 producing a limited edition range of Cinema 3D TV glasses, and is the designer's first foray into home appliances for the Korean brand.
Giles Deacon commented on the launch of this machine: "LG continues to produce innovative and exciting products for the home and the washing machine is designed to complement that. GILES is a label that creates trends using design that is conversational, with lots of colour and bold statement prints. Working with LG has given me a chance to transfer my designs into the home, working with the best in technology."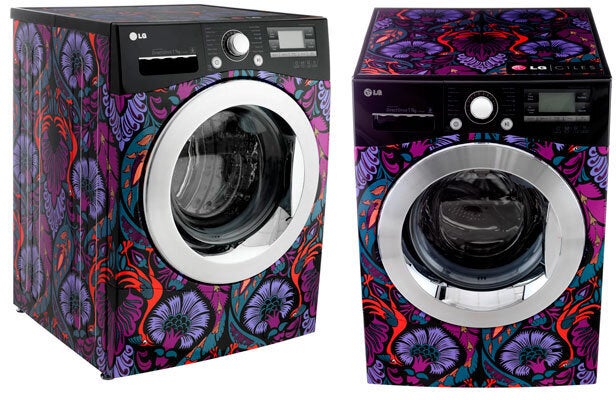 The great news is that the unique 6 Motion Technology allows us humble fashionistas to forget about having to head to the dry cleaners with our couture garments as this machine allows us to care for their most delicate fabrics at home, in style!
This partnership marks the brand's return as the Official Garment Care Supplier to London Fashion Week Spring/Summer 2013, for the third season running. As part of this collaboration, LG's Steam Team continues to play a key role during London Fashion Week, ensuring that all clothes look fresh, sleek and sharp for the runway.
The Giles for LG F1495KDS6_GD washing machine is available exclusively at John Lewis Oxford Street, John Lewis Bluewater and Peter Jones retail stores and also online at www.johnlewis.com.
Now I just have to work out a new design for my kitchen to fit in with this stylish machine that is most definetly on my shopping list!
Related